Federer lost in three sets to Hurkacz, who had never gone this far in Grand Slams and sentenced him with a donut. The Pole will face Berrettini in the semifinals.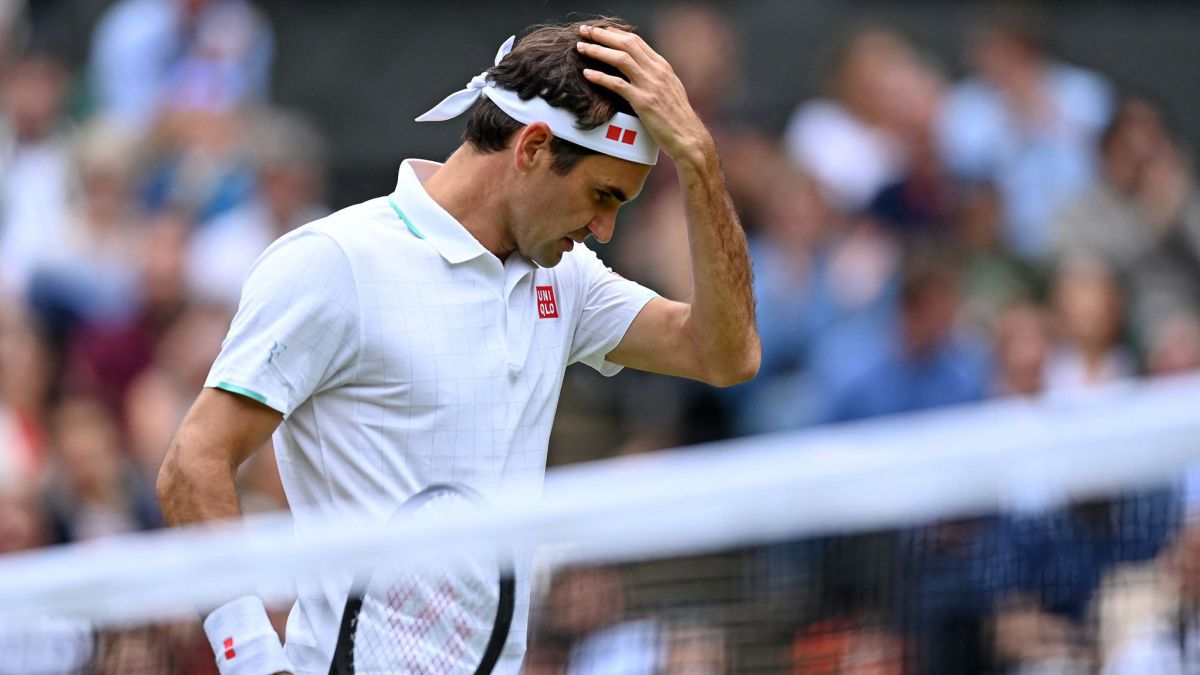 We said the other day that Roger Federer had to be taken into account in this edition of Wimbledon after beating Italian Lorenzo Sonego in the round of 16, who had just won his previous three games without losing a set. But the Swiss collapsed this Wednesday in a bad way in the quarterfinals against an opponent that was not the one that in theory should have corresponded to him, Daniil Medvedev, world number two, but Hubert Hurkacz (18th), who eliminated the Russian in a surprising. Well, the 24-year-old Pole, who had never gone so far in the Grand Slams, passed over the winner of 20 and eight times champion of the British tournament, which he also sentenced with a donut in the third sleeve (6 -3, 7-6 (4) and 6-0 at 1:48). The winner will face Matteo Berrettini on Friday, who could with the Canadian Felix Auger-Aliassime (6-3, 5-7, 7-5 and 6-3 in 3:04), one of his best friends on the circuit. It is the second time that the Italian has reached the semifinals of a major, after playing the US Open in 2019.
Without energy or spark, despite not accumulating too many hours on the court (9:22 before the quarterfinals), Federer found no response to the simple but very solid game (only 12 unforced errors) from an opponent who took advantage of a very bad day of the Swiss in all aspects, starting with the serve, and that he was only able to generate four break opportunities in the entire match and take advantage of one. If he had not thrown the second set overboard, when he dominated it 3-0 with a break ahead and then played a disastrous tiebreaker, in which he also had no luck (he slipped while trying to shoot), he could have fought for a clash that ended in a very sad way for him, with that painful 6-0 that he had never conceded at Wimbledon, where he may not play anymore. The central dismissed him with a great ovation while saying goodbye, maybe the last goodbye.
"I don't know what to say. It's super special to me. It's a dream come true, to play on this court and against Federer, whom I saw as a child, "said Hurkacz, the meritorious protagonist of what may be, who knows, the penultimate opportunity for Federer, at almost 40 years old, to fight really for a major, on the ground, the grass, which best suits his game. On this occasion, he did not appear either in the uploads to the net, sometimes when they did not play, nor in his one-handed backhand, he failed as during almost the entire championship, nor in a loose and unintentional drive that hardly helped him.Until when? But it hurts to see how rivals win those who would have looked, said with all due respect, over his shoulder in other times. So far this year he has been defeated by Basilashvili, Andújar, Auger-Aliassime and Hurkacz. The question is how long will his greatness sustain him.
Results and men's table calendar.

Photos from as.com