Verstappen returns to the charge against Hamilton
"This shows how each one is," ditch the Red Bull driver. Hamilton overlooks the Silverstone incident: "All that was needed was said."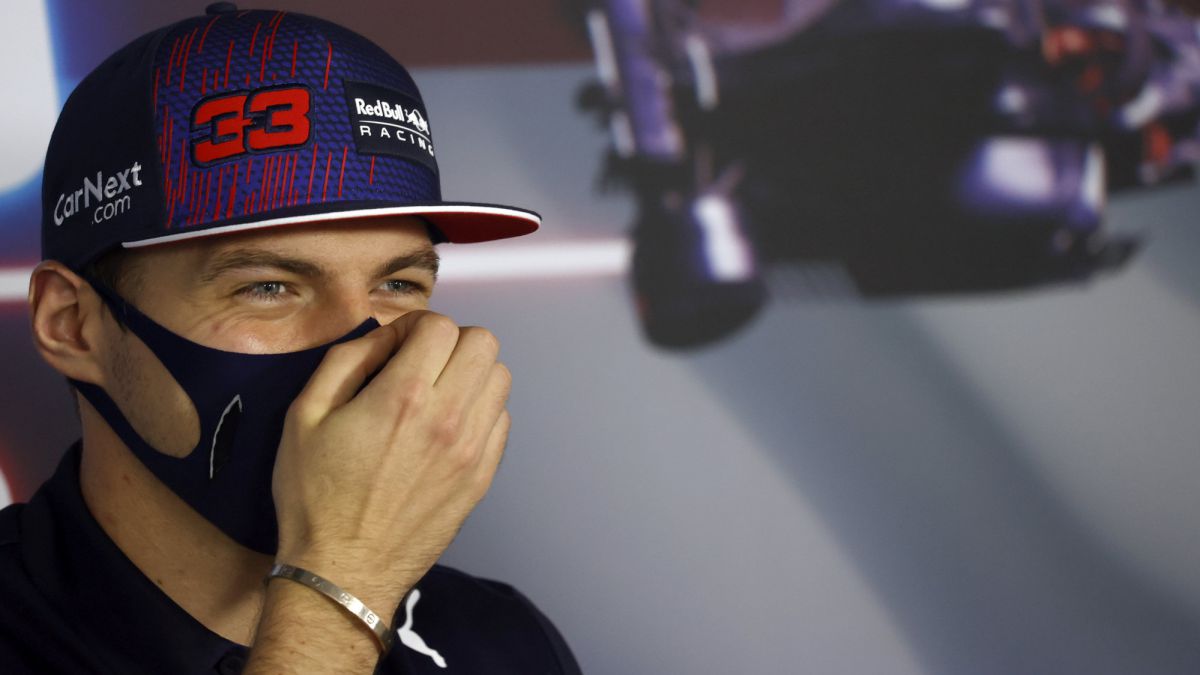 Silverstone is history. But the consequences of what happened there, Verstappen's crash at 51G and 280 kilometers per hour after a touch from Hamilton on the first lap, remain the order of the day. The rest of the pilots ignored it, they don't want to enter a war that is not theirs, but Max Verstappen reappeared, sensibly annoyed, he was tough at the FIA press conference: "Lewis called me on the phone. I won't go into details. We talk. When a pilot is in the hospital and the other is celebrating with the flag after pushing a pilot and they crash to 51G, that is disrespectful. That shows how each one is, I would not have liked to be seen like that. I wouldn't have done that. "
The Dutchman confesses that he had "pain during the two days after the accident", but that he has improved and trains "normally, harder than ever". On the maneuver, he points out: "I did nothing wrong, I defended myself hard but I was not aggressive, I could have closed him on the inside and gave him space. There is not much I can do. People will say that I am an aggressive pilot, I am not. I think, I race hard but I know quite well what the position of my car is. I have no penalty points, that says something. " And he asks for more sanction, like his team, which forced a second hearing with the England stewards without much hope: "If you take out your main rival, at the speed at which we were going and with the advantage we have in the race, a penalty of 10 seconds does nothing. It must have been longer. "
The Red Bull driver still leads the World Championship with eight points clear of Hamilton. He is still the top favorite with an RB16B that must be better than the Mercedes on the Magyar track. "We come, as a team, to win this race. I hope without taking anyone off the track," says 'Mad Max'. A jibe to say goodbye.
"I was told Max was fine ..."
On the other front, Hamilton played Swedish: "All that needed to be said was said after the race." If he celebrated so effusively in Britain it was because, he says, was not aware of Verstappen's situation: "I had been told that he was fine and I did not know that he was in the hospital. None of us want to see another pilot in distress. I spoke to Max after the race to see if he was okay and to tell him that the respect is still there. But it is my home grand prize, we worked very hard to achieve that result and it was a unique moment, with the audience there. The emotions were intense and I'm not going to hide them. "Why didn't he give her more space? Why did he do that maneuver?" I can explain it, but I'm not going to do it. I've been running for more than 20 years, I know how he is ahead. "This weekend, another assault.
Photos from as.com