Verstappen and Ferraris lead ahead of historic moment
Red Bull was faster in the last free practice, dedicated to race runs. Sainz, third. At 17:30 CET, sprint race at Silverstone.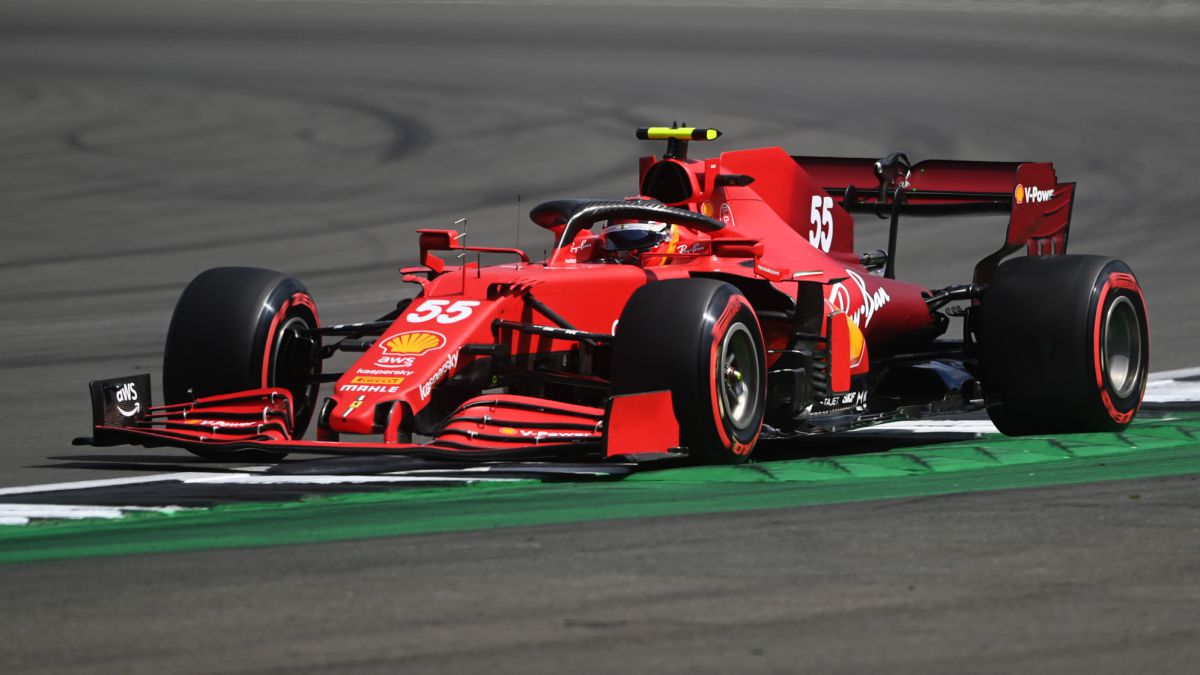 Too many first times to draw conclusions from a one-time free practice in which the fastest lap is worth little or nothing, as there will be no further qualifications. The sprint race this afternoon. (5:30 p.m. CET, 4:30 p.m. local time) that will set up Sunday's grid haunts the teams, because they must complete 17 full laps with the same set of tires and there are more strategies than initially expected: go out with the soft , overtake at the start and endure degradation; go hard and know that blistering will not be a problem; choose the medium and balance performance plus durability.
The times table was topped by Verstappen, who flew at the start on the yellow Pirelli tire. Charles Leclerc was second with the same rubber in a fast final round and Carlos Sainz, who tested the softest, signed the third time. But the differences are great and the classification is misleading. The key will be the ability of each car to take care of the wheels while still fighting for position. And it will be essential, because it is hot in Silverstone. Checo Pérez himself, fifth in the session, had blisters on the front tires, when he is one of the drivers who treats the tires the best. Alonso was 13th after a run like clockwork in the middle and some more competitive laps at the end. 'F1 Sprint', at 17:30 CET
Hamilton starts from pole, accompanied by Verstappen in the front row, before the short race this Saturday. Bottas and Leclerc immediately set off after them. Sainz was ninth in the classification on Friday and Alonso, eleventh, so they are forced to come back to score good points, one, and consolidate the top-10, the other.
Formula 1 tests this Saturday in Great Britain a new qualifying format for sprinting, in the race, officially called 'F1 Sprint'. It will be repeated in Monza and Interlagos, with the intention of incorporating it in selected events also from 2022. Today, 140,000 British fans will attend a historic moment in Silverstone. Double dose of racing excitement in a grand prize to be remembered.
The short race grid at Silverstone
Photos from as.com