Varane is 'pushed' to leave
The player understands that Madrid, which does not raise its renewal offer, is pushing him to leave. His agreement with Manchester is closed.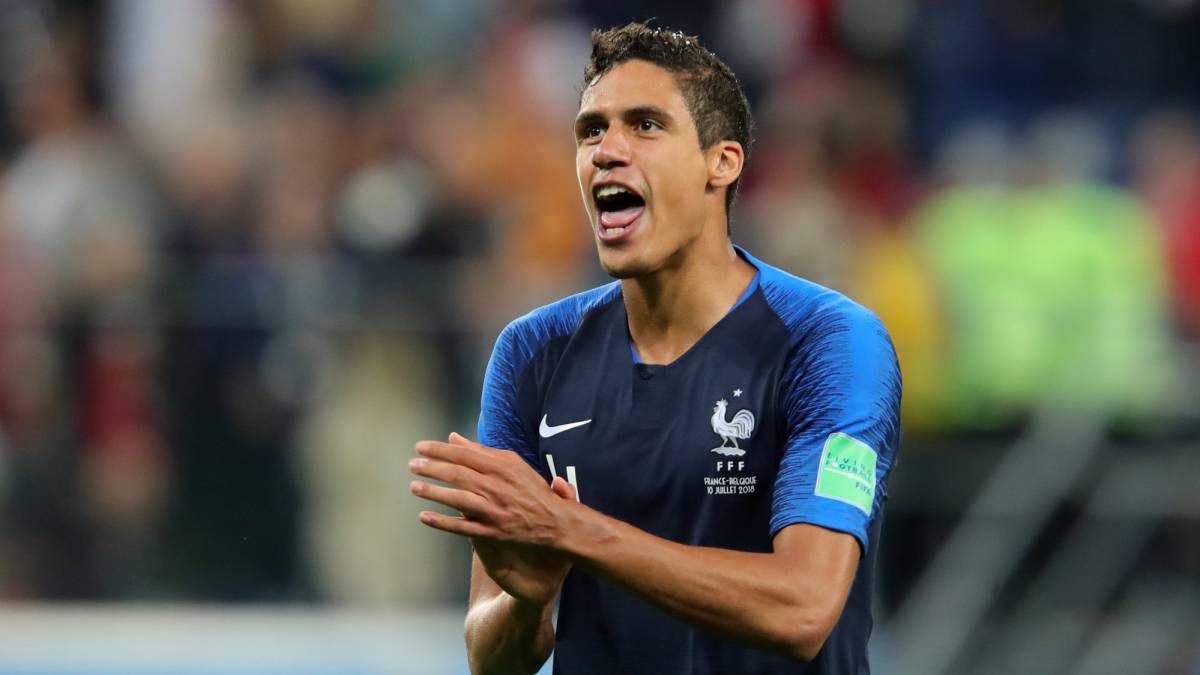 The passage of days since the end of the Eurocup has confirmed to Varane that his future is increasingly far from Real Madrid. The player had some hope that the white entity would make a new upward renewal offer. But this movement has not existed. The footballer's position, from this moment on, is firm. We can only wait for United and Real Madrid to reach an agreement for his transfer. And, if not, he will follow in Ramos' footsteps. He will rush his last year of his contract without renewing to go free in 2022 with a succulent transfer bonus in his pocket.
For its part, at Manchester United they slip that the operation must be carried out safely and that it is only a matter of time before Real Madrid comes to its senses, because in this time of economic crisis due to the pandemic it is evident that it is preferable to sell to the It falls before not receiving money for one of the players with the best valuation of the white squad, although it is true that his price drops a lot with only one year left on his contract.
The situation around Varane has been tense and will do more with the return of the international to training, which is scheduled for the end of next week. The center-back was waiting for a gesture from Ancelotti, that the Italian, after Ramos left for PSG, would ask the club for an economic effort for its renewal. But it has not been that way. Ancelotti is a club man and, as in the case of the camero, he has said that he will adapt to the circumstances.
The specialized website Transfermarkt gives Varane a market value of 70 million euros and that is precisely the amount that Real Madrid intends to receive for him. In the first informal contacts between United and Real Madrid in which the English entity requested permission to negotiate with the French central, the business was not delved into in detail, but the starting positions were fixed. If Madrid wants 70 million, United starts from 40 plus five for objectives. The English entity plans to present its first written offer in the coming days because its agreement with the Madrid player is already complete. He will sign for five seasons.
A curious triangle of interests
There is a somewhat curious circumstance. The agency that handles Varane's affairs, CAA Base, is the same one that represents the athletic side Trippier. And she is the one that is doing a lot of strength to get the two players to Old Trafford in one go. In any case, if Madrid does seem open to taking a slice for Varane, Atlético has flatly refused to leave their side. Even more curious is that CAA Base is also Carlo Ancelotti's agency.
Sources that have participated in the negotiations indicate to this newspaper that when Varane returns to training it will be the moment chosen by United to reactivate the operation that already started a few dates ago. It is understood that the player can exert strength when having a face-to-face talk with Ancelotti. If Madrid opens the door for him (that is, if he does not raise his renewal offer), he prefers to leave now without waiting for the days to continue.
United already had a bad experience with Real Madrid with the Ramos case. In a similar situation, the former captain, now at PSG, presented a millionaire offer that came from Old Traford and said he wanted to leave. It was in 2015. And after a long summer, Ramos ended up renewing with Real Madrid.
However, from Manchester they warn that now the situation is very different, aware that, in the midst of the crisis, Real Madrid needs money to be able to successfully undertake the galactic renewal it intends with Mbappé and Haaland.
Photos from as.com