Van de Beek, end the nightmare?
Ole Gunnar Solskjaer is confident that, with the return of the public to Old Trafford, the Dutch footballer will gain prominence after a first year without being.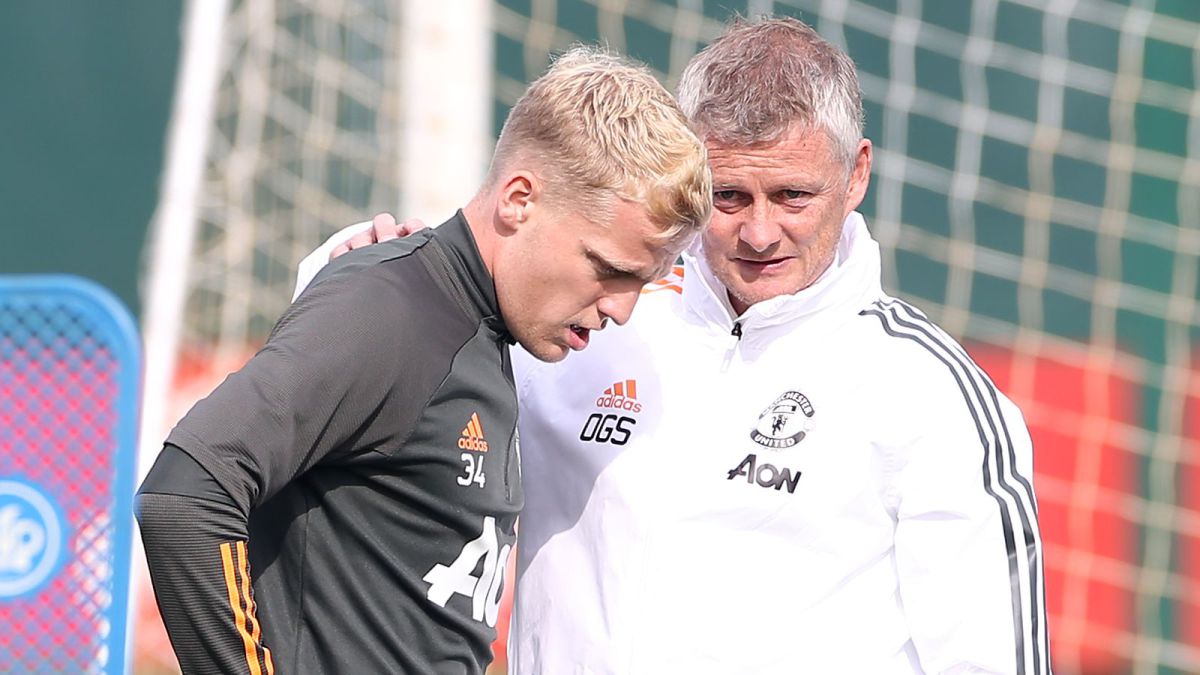 One goal, two assists and 1456 minutes spread over 36 games. Donny van de Beek's numbers perfectly define his first season as a Red Devils player: the dream turned into a nightmare. One of the greatest promises of Dutch football, on the agenda of all the greats before heading to Manchester from Ajax, was unable to show that he could face Bruno Fernandes, Paul Pogba and company at the core of Manchester United. Van de Beek only played seven full games during the 2020/2021 academic year, a clear example of both how little confidence the Norwegian coach had in the 24-year-old footballer and how little he showed when he was given an opportunity.
But that Ole Gunnar Solskjaer did not have blind faith in the Dutchman when giving him minutes does not mean that he has lost confidence in the footballer, quite the opposite. "You have not experienced Manchester United until you have scored against the Stretford End", are the statements of the Manchester United coach that the Mirror collects on Donny van de Beek. And it is that both technician and player aspire to Old Trafford to continue being the Theater of Dreams, also for the former Ajax midfielder. The chances that the Donny van de Beek who dazzled half of Europe with Ajax will make an appearance in Manchester will depend on an improvement in his performance, but also on the future of his teammates.The level of Bruno Fernandes, added to the new position that Ole Gunnar Solskjaer found for Paul Pogba closer to the left wing, as well as the immovable pair formed by Scott McTominay and Fred, stopped the Dutchman's leadership in his tracks. But a possible departure of the French midfielder from Manchester United, who has already sounded to reinforce PSG, could open the doors of ownership to Donny van de Beek. The Ajax youth squad arrived at Manchester United for £ 40m and could be, a year after his arrival, the perfect replacement for Pogba.
Photos from as.com