Valencia will dress in the colors of L 'Albufera
The 'taronja' club presented its three new kits: Orange, blue and pink, all based on the colors of the Valencian Natural Park and as a tribute to it.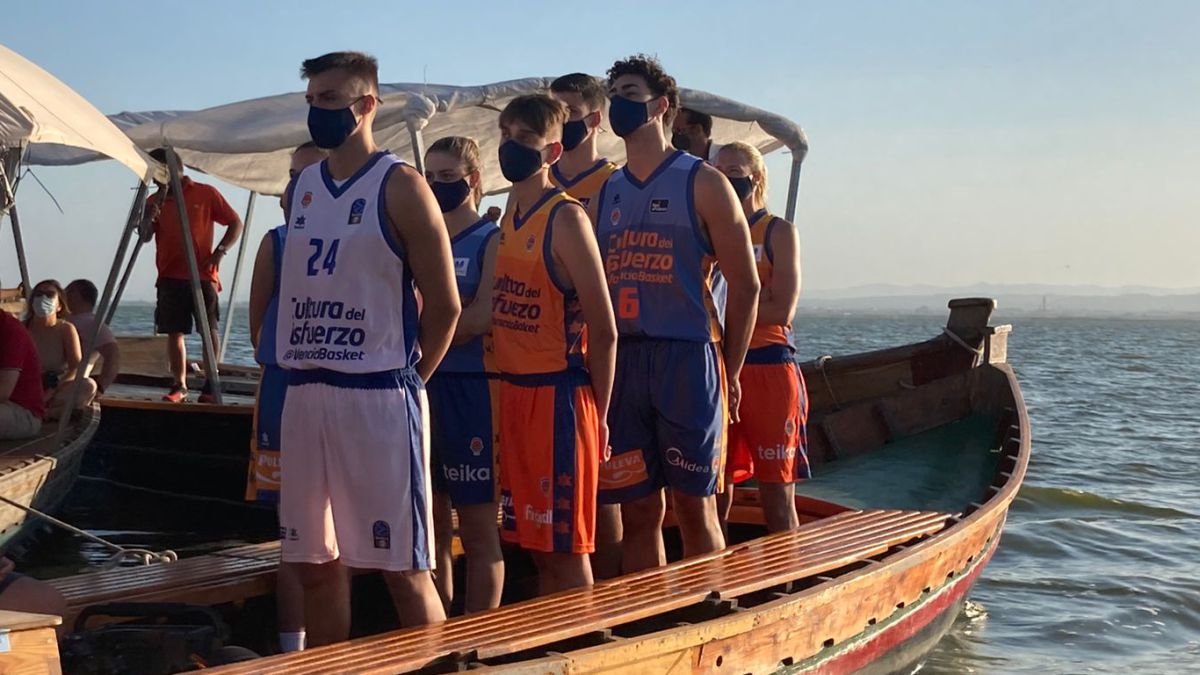 Valencia Basket has presented their official jerseys for the 2021/2022 campaign and for one more year, they have once again been inspired by the city of Valencia itself or its defining elements to give it a different touch. The place where they were presented, L'Albufera de Valencia, already gave clues and once they were presented there was no doubt: The taronja club will base its new skin on the Natural Park of L'Albufera for reason of its 35th anniversary under this denomination.
Three shirts, three colors, but a common denominator: the Valencian landscape of L'Albufera. The players of the different first teams, Anna Gómez, Jaime Pradilla, Josep Puerto and Lorena Segura, as well as the players of L'Alqueria del Basket, Álex Bellver, Sandra Picazo and Pablo Simó. They acted as models in a spectacular act in which they wore the new 'taronja' skin on several fishing boats to wear T-shirts that are as follows:
The first, orange: With the classic orange, with blue details. The orange will represent the sunset of L'Albufera and the bluish details as the orange sky falls to the sea.
The second, blue: With a cobalt blue tone that represents the admirable sunrise that can be glimpsed in the natural park. The third, pink: With a more than novel color, the light pink color symbolizes the usual pink light on winter days, and that forms, together with the previous symbolized moments, spectacular landscapes.
Although they are different clothes, they all share several details that refer to the fishing boats of the Natural Park. Thus, the lower part of each shirt, like the upper part of the pants, have an intense blue stripe, the color of the sea. In addition, the sides of the shirts have a representation of the traditional boats of the natural park.
For the eleventh consecutive season, the slogan 'Culture of Effort' will be at the center of each kit in order to continue building and spreading the values for which the entity and its patron Juan Roig are committed. In addition, it will have the presence of multiple sponsors throughout all its kits, with the presence of travel companions such as Pamesa Cerámica, Pinturas Isaval, Midea Frigicoll, Puleva, Caixa Popular, Teika, Giticsa, CaixaBank, Gufresco or IMSKE,
Photos from as.com