Valencia presents its 'global season ticket'
The taronja club is committed to a season pass that includes the men's and women's matches. Both sections will compete in Europe.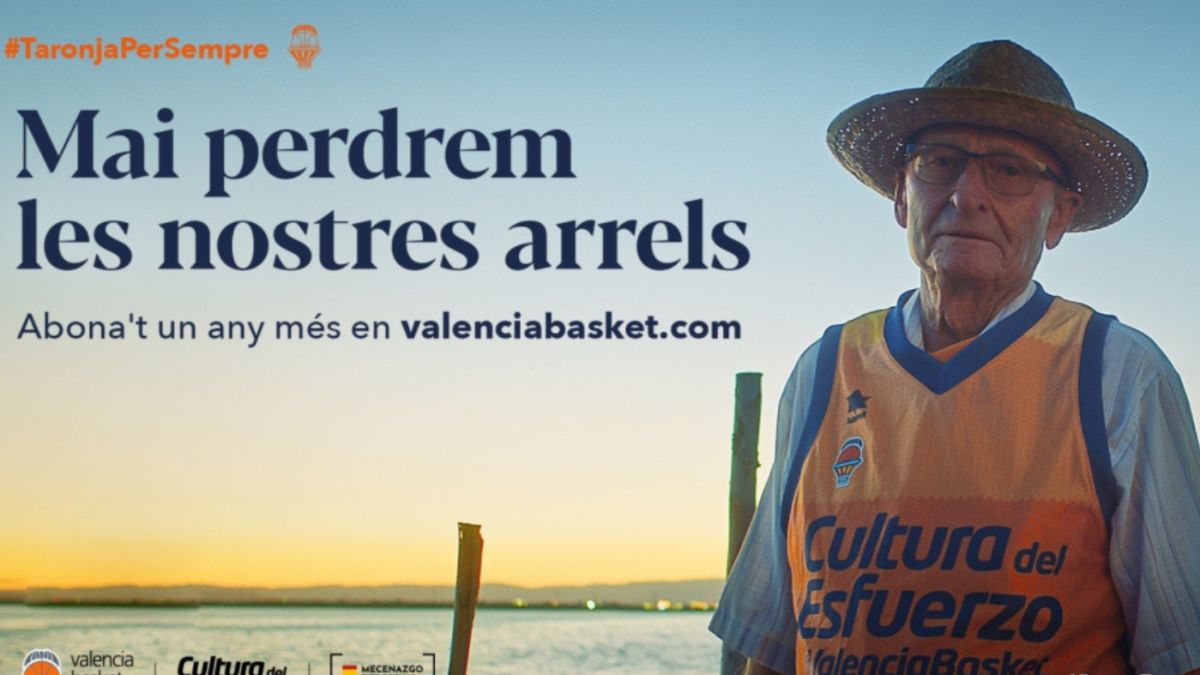 Valencia Basket has presented its season ticket campaign for next season and has done so in a 'global' way. The taronja have included both the male and female section in their total subscription in order to develop a season pass that includes a minimum of 45 games throughout the year.
The taronja bet on the motto 'Mai perdem els nostres arrels', which would be in Spanish 'we never lose our roots' in clear allusion, again, to the Valencian Albufera, as they already did when they presented their official shirts.These are the subscription conditions according to what is published by the club:
1.- A GLOBAL PROJECT THAT GROWS:
The first men's team is renewed to return to the elite, while the women's team does not stop taking steps: three finals last season, first title and many emotions in a season finale in which the stands were filled to the limits allowed by health authorities. More and more people enjoy the global experience of the two teams, and all without losing sight of an Alqueria del Basket that does not stop growing, with the best historical results in the Spanish Championships, and players who are starting to find their place in the first teams.
2.- GLOBAL PAYMENT: Quality, Quantity, Convenience and Profitability
Not any season ticket allows you to watch more than 45 matches at La Fonteta from € 190, if you have a Youth, University or Pensioner Card. All the matches of the men's team and the women's team in Eurocup, Endesa League, Endesa Women's League, European women's competition and PlayOff, in addition to the Presentation match. Just over € 4 per game, at one of the most competitive prices of all the clubs.
.- FEMALE PAYMENT: From € 90
You can purchase the Feminine Pass from € 90 if you have the Youth, University or Pensioner Card. € 100 if you don't have it. You will be able to witness all the Endesa Women's League, European competition and playoff matches that the First Women's Team plays at La Fonteta. All this in the best moment in the history of the female project, after the achievement of the first title.
4.- Payment deferred in 10 months WITHOUT FINANCIAL EXPENSES
This season, the payment method will be: Automatic Renewal 10 installments - direct debit. In this changing scenario, this option will allow us to carry out the charges for the months in which you can actually attend La Fonteta and enjoy Valencia Basket matches.
Charges will be linear from the first payment, with an amount per month from only 19 euros in a € 190 subscription (Applicable to all subscriptions under Automatic Renewal). The Club assumes the financial expenses with ZERO expenses for the subscriber.
Photos from as.com