USA, in frame: only five healthy players against Spain
Love leaves Las Vegas and will not be in Tokyo. His discharge joins that of Beal and Grant due to COVID; Middleton, Booker and Holiday, in the Finals. Tatum hesitates.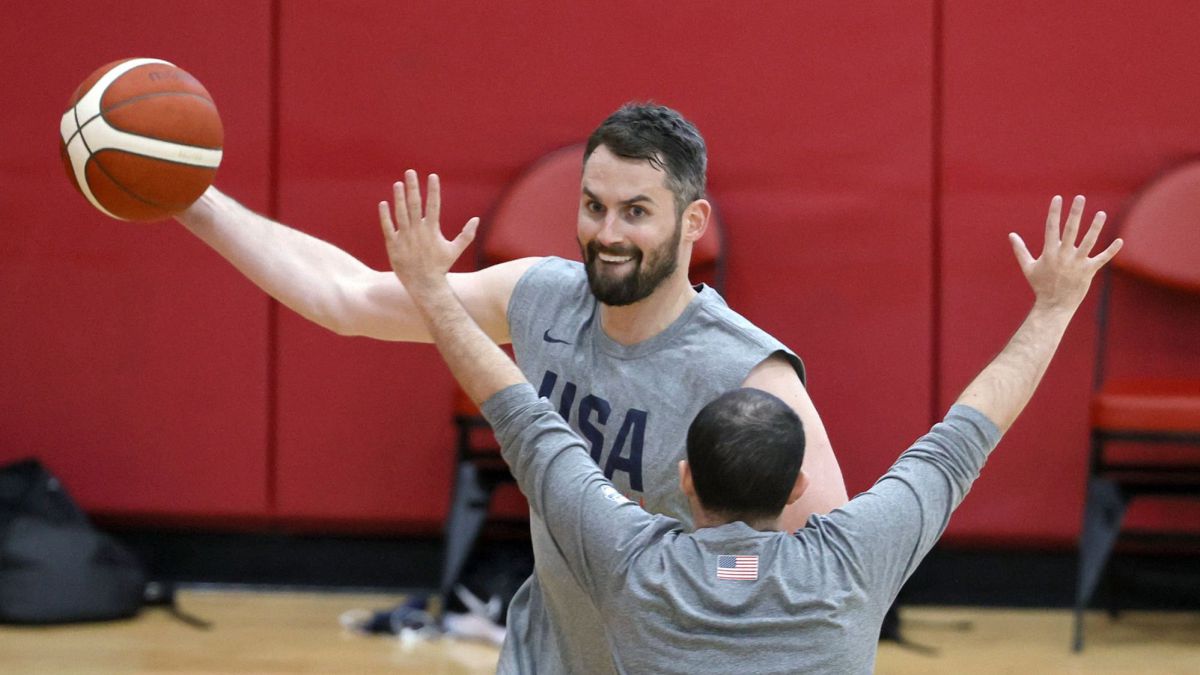 New casualty in the United States ... although this time it has nothing to do with COVID. Kevin Love will not be at the Tokyo Olympics because of the right calf injury that kept him out of an important part of the NBA season, reports Adrian Wojnarowski (ESPN) .
The loss of power forward is the second confirmed in the US after the premature goodbye of Bradley Beal due to the coronavirus. The Washington Wizards guard entered the health protocols related to the disease on Thursday and USA Basketball announced his departure from the national team and the search for a replacement for the Japan appointment. Jerami Grant, power forward for the Detroit Pistons, is in quarantine, although he tested negative in the first tests he underwent.Friendly against Spain
These three casualties join those of Khris Middleton, Jrue Holiday and Devin Booker, who meet Milwaukee Bucks (the first two) and Phoenix Suns (the third) contesting the NBA Finals. Also, Jayson Tatum has knee problems. Six players and one doubt that can leave Gregg Popovich with only five of his summoned for Tokyo for the friendly against Spain, which takes place in Las Vegas this Sunday at 03:00 Spanish time: Bam Adebayo, Kevin Durant, Draymond Green, Zach LaVine and Damian Lillard. The latter is in the middle of a soap opera about his future: after nine seasons in Portland, he is considering asking for a transfer to join the Golden State Warriors.
Darius Garland, Keldon Johnson and Saddiq Bey, members of the Select Team (the youth team that trains with the National Team), will have minutes with Spain as they did against Argentina, Australia and Nigeria.
Kevin Love's season
Love's situation in recent seasons is not being good. Renewed for four seasons in Cleveland in 2018 for $ 120 million, he only played the 2019-20 season normally: he played 56 of the 65 possible games. In the previous one, he only jumped onto the court in 22 and in this one, in 25.
He is not happy with the Cavs and has shown enough of his detachment from the Ohio franchise project. So much so, that rumors suggest that Cleveland has put him on the market. And he has no shortage of suitors: Sixers, Miami, New Orleans, Clippers and Portland would be interested in taking over his services.
Issues for United States
Photos from as.com