UD Ibiza unleashes the illusion among its followers
Queues in Can Misses and expectation among the fans on the first day to withdraw the season tickets for the team's historic season in Second.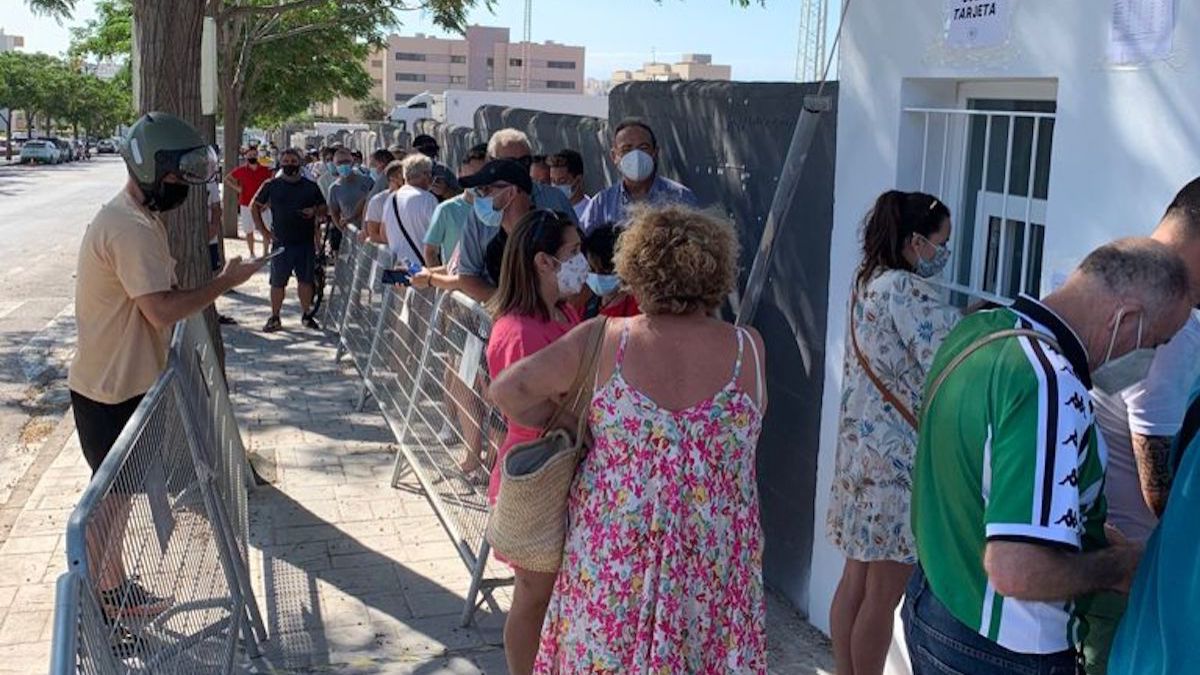 The fans of UD Ibiza are eager to see their team play in LaLiga SmartBank for the first time in their history. This has been demonstrated during the first day of sale of tickets for the exciting season of the Vila club. The subscribers of the last campaign could withdraw their card this Tuesday and about 700 have been processed, according to the figure provided by the entity.
The biggest influx of public at the Can Misses stadium ticket offices was in the morning, since there were significant queues from early in the morning, despite the fact that tickets did not begin to be sold until 10 am. In the afternoon the traffic has been much less. In addition, many followers have opted for the telematic route and have reserved their card 'online'.
Miguel de la Torre has been one of those who preferred to go to Can Misses in the afternoon. He has taken a subscription and affirms that he is "at the top" with the celestial set. "Let's hope Ibiza have a good season and that at least they stay in Second A", explains the supporter, who is looking forward to the first league match of his team, which will be at home on August 13 at La Romareda against Zaragoza. The next game, the first at home, will initially be the weekend of August 22, on the island against Málaga.
As of July 17, this Saturday, the fans who had them in the 2019-20 academic year who did not renew in the 20-21 will be able to process the subscriptions. From July 20 it will be the turn of new registrations.
In total, the maximum number of subscribers that UD Ibiza will have this year in the silver category will be 4,500, according to the figure provided by the same club days ago.
On the other hand, the squad of the block trained by Juan Carlos Carcedo continues to train at the La Manga Club facilities in Cartagena. This Friday, Ibiza will play its first friendly against Getafe (at 10 am in the same place where the team meets).

Photos from as.com