UD Ibiza opens its training camp
The sky blue team exercises for the first time in the Can Misses annex, located on the grounds where the municipal athletics track is located.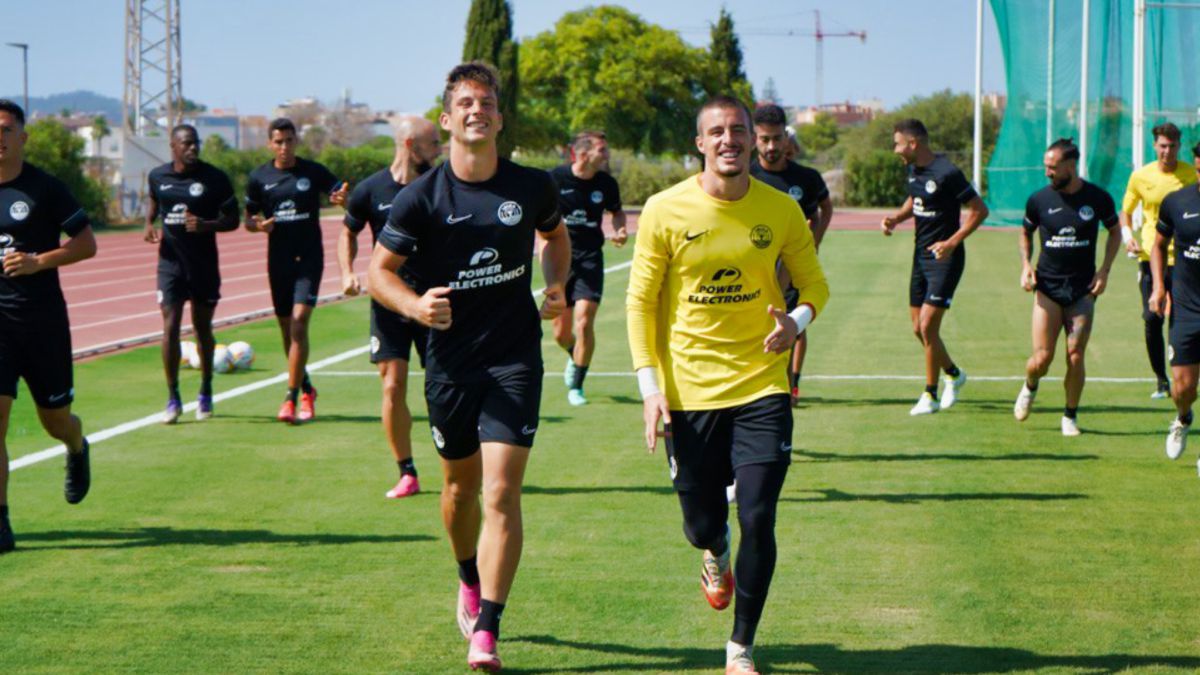 The Unión Deportiva Ibiza is premiering. The squad led by Juan Carlos Carcedo trained for the first time this Thursday in the annex of the Can Misses stadium, which will be their usual workspace in the historic season of the team's debut in the Second Division of Spanish football.
The group of the celestial block has exercised this morning and, according to sources from the press department of the Pitiuso club, it is expected that it will also do so in the afternoon, thus completing its first double session after its return to the island.
The Ibiza squad had a rest day this Wednesday and it was a day later that they resumed training, after the preparation 'stage' in Benidorm, at the facilities of the Meliá Villaitana hotel. Before, the Balearic Islands were also in another preparatory rally at La Manga Club, in Cartagena.
Once on the island, Carcedo's team faces its last pre-season stretch to fine-tune the machine ahead of the LaLiga SmartBank premiere, which will take place on August 13 at the La Romareda stadium. There they will face Real Zaragoza from 10 p.m., in which it will be a historic moment for Ibizan football, which lands for the first time in the Professional Football League.
Before this first official match, Ibiza will still play two friendly matches. On August 3, the Peña Deportiva (Ibiza team that will play in the Second RFEF this season) will be measured in the Can Misses annex. The last test will be against Alcorcón, Second Division opponent, on August 6 in the Madrid field.
It should be remembered that during this month of July the UD Ibiza training ground has been set up, which is located on the same grounds as the municipal athletics track. A new natural grass surface has been installed in the central part of the facility and the use of this pitch has been transferred to UD Ibiza, through the signing of an agreement. Club Deportivo Ibiza, an Ibizan team that is in the Second RFEF, will also play there its official matches.
Photos from as.com