Toyota's concern rises ahead of Le Mans
The mechanical problems that dragged the two Japanese hybrids in Monza raised the alerts: "We are concerned."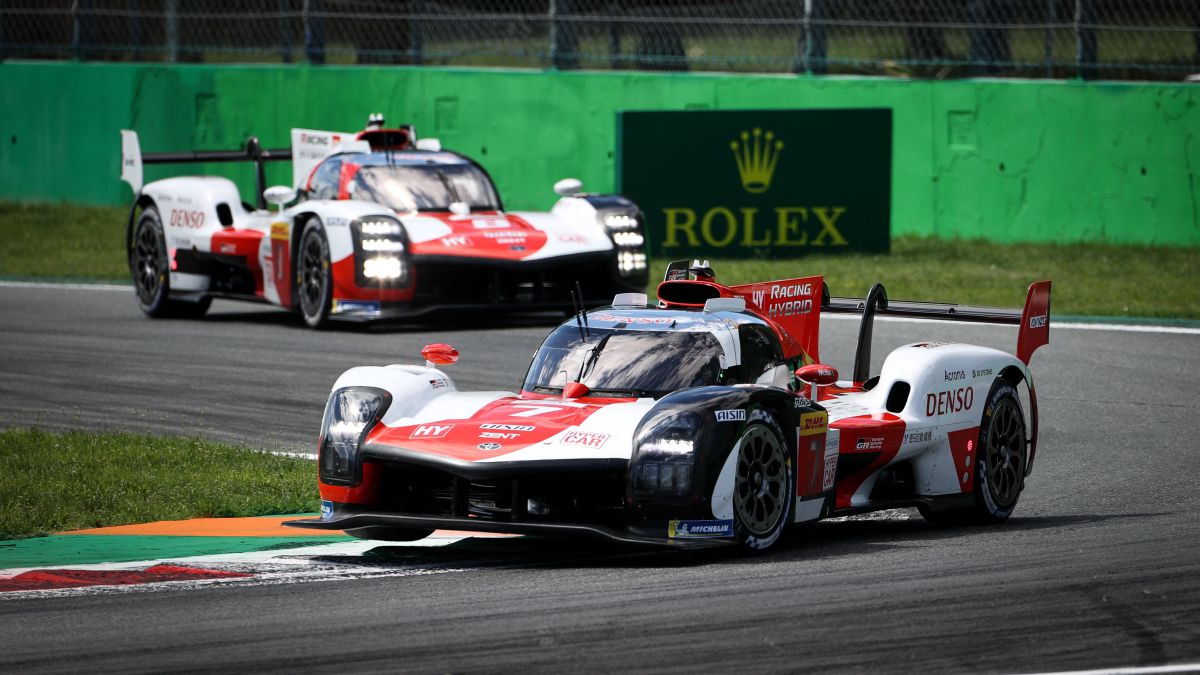 Toyota reigned in the 6 Hours of Monza, as it did in the 6 of Spa and 8 of Portimao, but unlike the previous two, its two hybrids suffered serious mechanical problems. The GR010 # 8, which came from leading all the World Championship events, was undoubtedly the most affected. So much so that he lost almost an hour with a problem in the fuel system and in the middle of the race he had no chance of fighting for the podium.
For his part, and despite being victorious in the test, the # 7 of the Japanese also starred in a good scare when, at the hands of Kobayashi, the car lost a minute due to an electronic problem that forced him to stop on the track. From Toyota Gazoo Racing, they do not hide their concern. "Yes, we are concerned, but in some ways it is normal for a racing team," confessed Pascal Vasselon, its technical director.
The Frenchman explained that the team has already set to work to prepare the car for the 24 Hours of Le Mans, which will take place on August 21 and 22. "There is work to do. We have to really understand what has happened, and then simulate the conditions that we suspect are critical," he said.Finally, Vasselon denied rumors that Toyota would participate in 'extra tests' to roll more before the classic French Resistance battle. "We have done 30,000 kilometers with the car, you cannot say that you are going to organize a test and that the problem is going to occur," he settled.
Photos from as.com