Toyota and MSI storm the single-brand cup market
The Japanese firm in collaboration with Teo Martín's company began an ambitious and competitive promotion formula in Spain and Portugal with the Yaris GR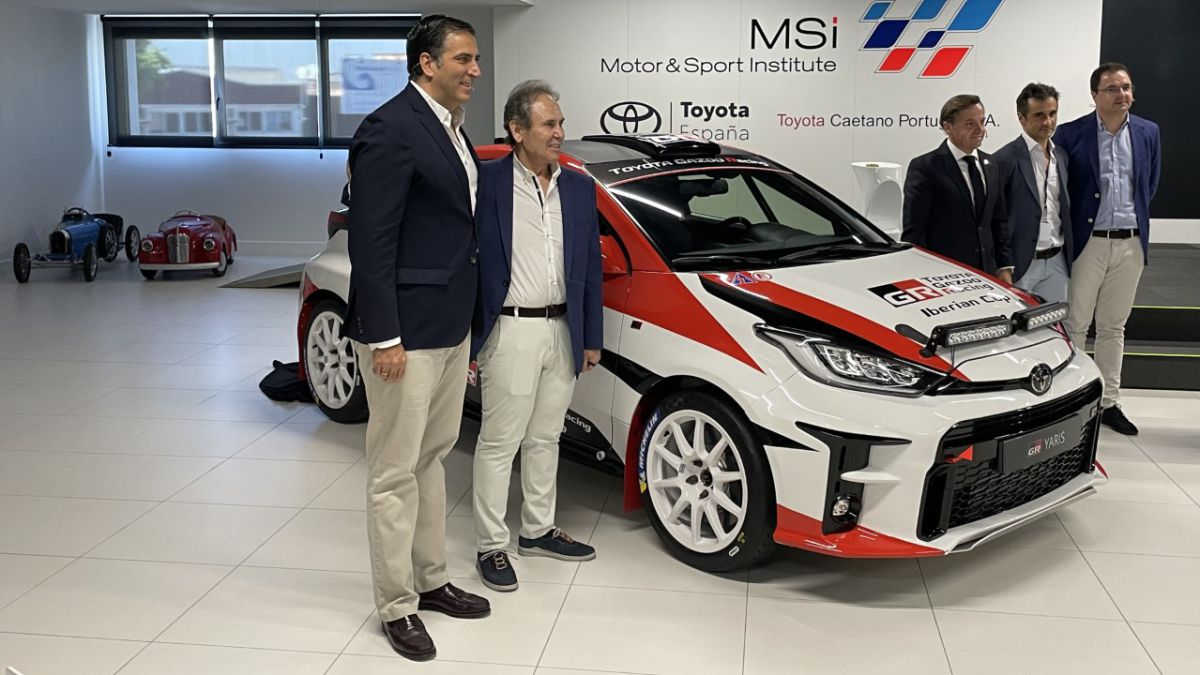 It can be said that the Toyota Gazoo Racing Iberian Cup is a dream come true. The dream of Teo Martín, the patron of the Motor & Sport Institute (MSI), which has come true thanks to the support of the Japanese brand's subsidiaries in Spain and Portugal. Outcome? A single-brand cup that will revolutionize the market for promotional formulas in rallies.
"When I saw Mr. Toyoda, Toyota's world leader, wearing a racing suit driving the Yaris GR, I said to myself: something has to be done with that car," explained an excited Teo Martín at the presentation of the new cup. . "We bought the first unit that arrived in Spain and we started working on its preparation for competition. In addition, we had a great reception at the brand's subsidiary, which is helping us enormously in the project. "
Y after many hours of work, intensive tests on asphalt and gravel, in which the double two-time champion of Spain, Pepe López, has collaborated, who used the test car to finally do the reconnaissance of the World Championship rallies in Portugal and Sardinia. the cup has been presented. The car ready to compete will cost 65,800 euros without VAT, and 250,000 euros will be allocated in prizes. There are 30 units confirmed, although the quota can be expanded with 20 more, and the calendar will have 8 events, 4 in Spain and 4 in Portugal.
The car is very close to the standard car, from which the engine (which will be flanged so that no one improves it), gearbox and brakes are used, while a clutch and differential have been developed for this competition. Teo explained that "we gave the Jarama 170 laps with the standard brakes and pads, and they held on without problems." With its 261 standard horsepower and all-wheel drive, and that very competitive price, it is not surprising that the rest of the single-brand cups are a little concerned about this irruption.
But Teo's dream doesn't end there. "Let's see if everything goes well as we hope and we get MSI to take charge of the development of future Toyota R2 and R3 category cars." It would be great news for the motor world in Spain, without a doubt ".
Photos from as.com