Tottenham's plan with Kane
Fabio Paratici has decided to go on the attack to convince his star and intends to reinforce the spur attack. Dusan Vlahovic and Simy Nwankwo are the options.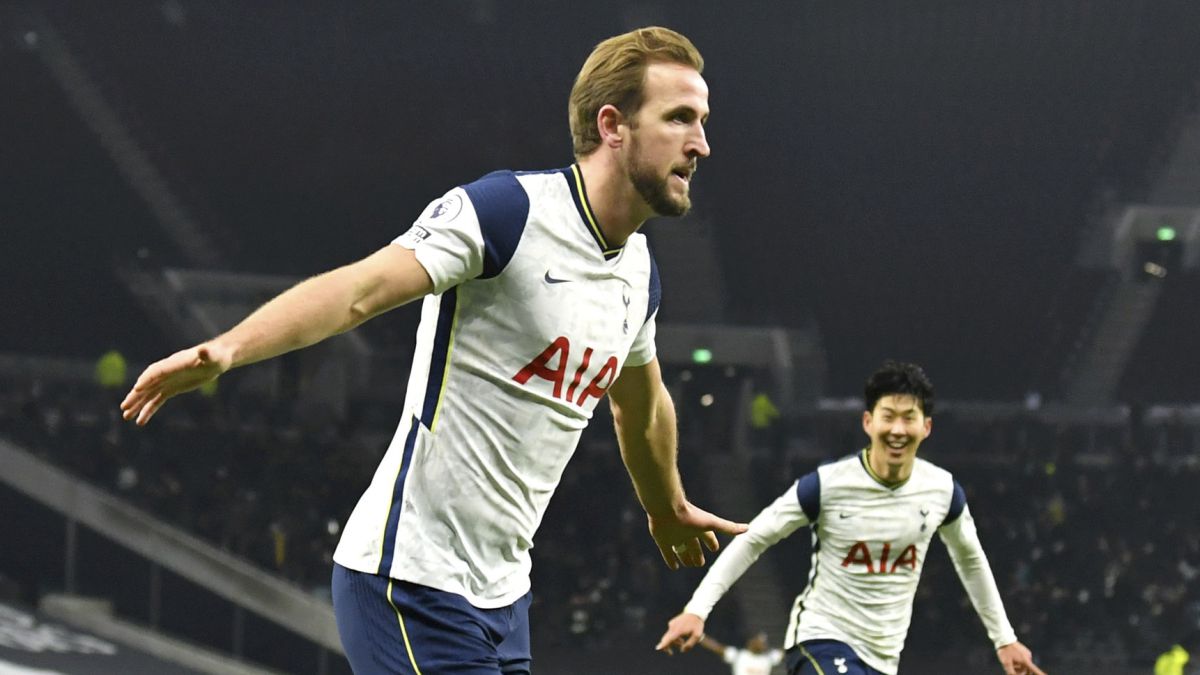 Harry Kane promises to be the soap opera of the summer, competing face to face with Mbappé, the other great wish of the summer period. 'The Sun' reported days ago that Tottenham was willing to accept the offer of 190 million that Manchester City had prepared, an attempt that the 'Manchester Evening News', citing sources from the club itself, labeled as excessive. They did not deny the interest, but they did deny that the final amount could be around such a figure. Well, now, according to information from the 'Telegraph', Tottenham goes on the attack.
Fabio Paratici, the club's new sports director, has a plan: to reinforce the team's attack to convince its star. Both Nuno and himself have publicly expressed their intention to enjoy the marksmanship of their great captain. For a player "it is important to feel loved", as well as having a new coach "always motivates". This is how he referred to the subject in an interview on 'talkSPORT'. Dusan Vlahovic and Simy Nwankwo are the options handled by the former Juventus director, his weapons to change the script to the serial.
Both the Fiorentina and Crotone team signed big figures last season in Serie A and proved to be ready to take another step in their careers. Simy's case will be easier to tackle, as Crotone said goodbye to Serie A despite 20 goals from the tall Nigerian forward (1.98m tall), whose game is compared to that of the legendary Nwankwo Kanu. The Spurs are not the only team following in his footsteps. In fact, Betis had him on their agenda.
With everything in Tottenham
Vlahovic it would mean a strong outlay, close to 50 million euros, says the aforementioned media. 21 goals for the 21-year-old Serbian in what has been the year of his final emergence. La Fiore is aware of the pearl that he has in his hands, hence they do not shuffle letting him out if it is not in exchange for a significant figure. Dusan is the priority for Paratici in his attempt to convince Harry Kane about the competitiveness of the Spurs of the future, but if he fails, he will tackle the signing of Simy.
Bryan Gil has already arrived and the signing of a center-back is rumored, Cuti Romero is the one who has the most ballots. Not forgetting the juicy renewal of Heung-Min Son, Harry's best partner in the team's attack. The Tottenham Hotspur Stadium offices are fuming, we'll see if enough to make their star change his mind.

Photos from as.com