Tore André Flo promotes Haaland for Chelsea
The compatriot of the Borussia Dortmund footballer, who played for the London team for three years, believes in the forward's adaptation in the Premier.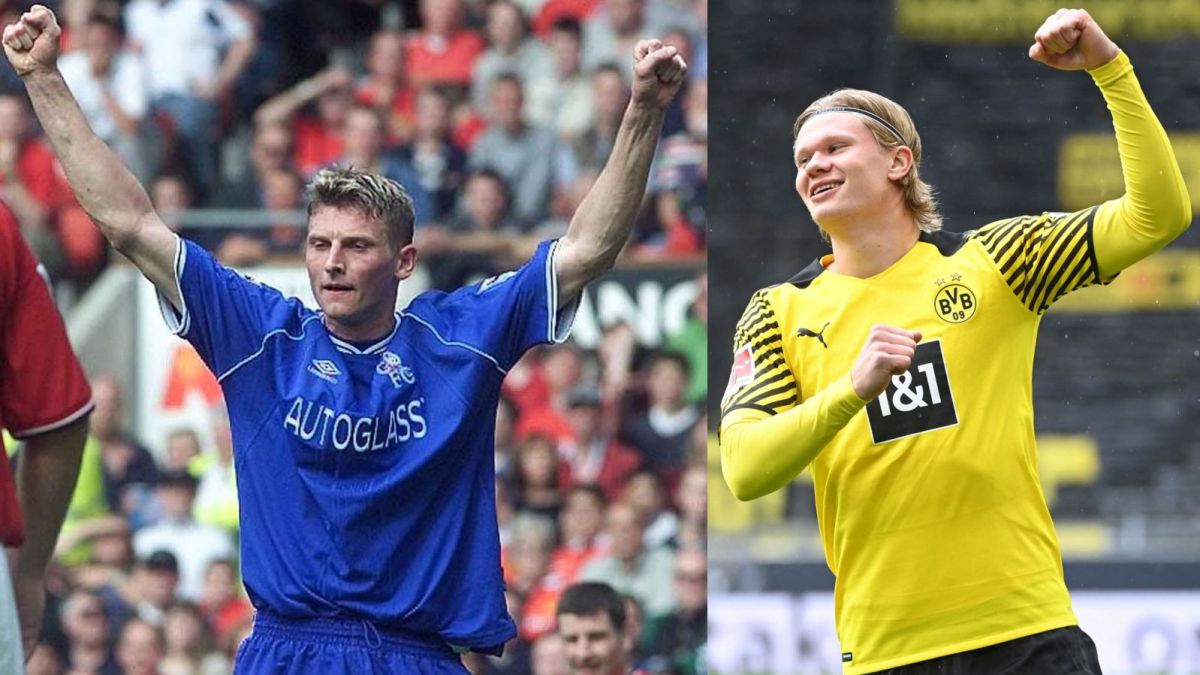 Haaland's compatriot, Tore André Flo, played for Chelsea between 1997 and 2000. For him there would be no problem in acclimatizing the Norwegian to the London club. "Haaland would have no problem adjusting at Chelsea and in the Premier League. He will score goals anywhere, but this league hits him," he told 'bookmakers.co.uk'.
Flo considers that the Borussia Dortmund striker has a suitable nationality for a member of the English club: "The culture in England is quite similar for someone who comes from Norway. It would be easy enough, or at least it was for me. We all speak the language quite well already, so there should be no problem. "However, the requirement of such a high-level competition is always a major challenge and this is what Haaland's compatriot wants to make clear. "Obviously it is a very tough league, tougher than any other in the world. That is the biggest challenge for players who come from any corner of the world," concludes Flo.
Borussia Dortmund does not make it easy and this summer has closed in band with an appraisal by the Norwegian of 170 million euros. However, at Stamford Bridge they want to test the Borusser team with an offer very close to the demand.
According to Jan Aage Fjortoft, a former Norwegian international who is now a specialist in market issues, "Chelsea have it as their primary objective and they would like to test Dortmund with a fantasy offer, which would be around 150 million euros, double of the amount for which they could sign him next summer. " That line marked by Fjortoft, in a talk with ESPN, would be a real yardstick to measure Haaland's chances of changing of scene this summer.

Photos from as.com