To France with Bou and Laia leaders
Both Spaniards defend the first position they achieved in Italy in the French event of Charade, with only one race on Sunday.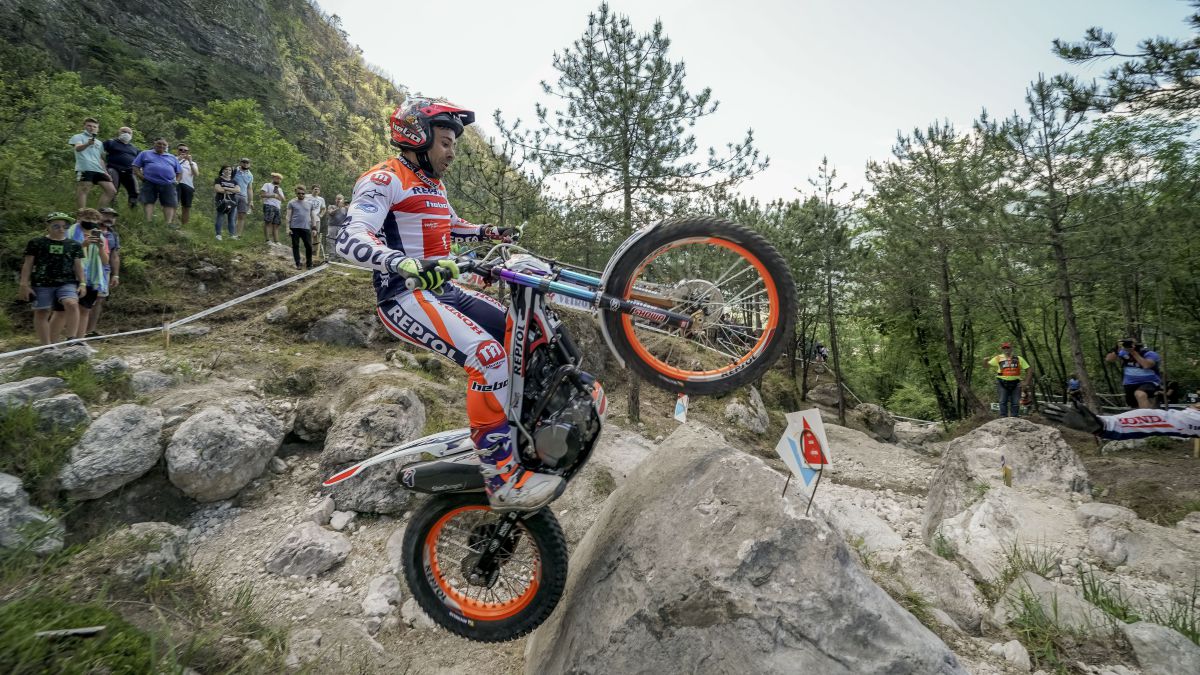 After nine months of inactivity, the trial began to throttle again among the rocks of Tolmezzo three weeks ago, thus calming the desire for action that riders and fans surely had after an eternal wait. This time, we did not have to wait much longer for the World Cup to continue this weekend in Charade (France), where the Spanish arrive as they are used to in this discipline, being protagonists. Because Toni Bou leads among men and Laia Sanz, among women.
As is usual, the two victories that were put into play in the Italian event fell into the hands of Repsol Honda, however, they were distributed among its riders. Bou took the first despite arriving recovered in just time from his fibula fracture and Fujinami the second. The latter gave another record to the Japanese, he already had that of precocity when he won the first with 17 years and 237 days, and 24 years later he is also the oldest to win with 41 years and 151 days. Quite an achievement that he celebrated in style, although it did not give him to be a leader.
Lo is his partner with the 37 points that gave him a first and a second place, a position that he is willing to defend in the only test on Sunday (Saturday is only free) in France. "In Italy it was better than we expected. Now more days have passed since the operation and everything should be consolidating. Here is only one day of the race, I hope it is better for me, but there is a lot of equality and there can always be surprises Let's hope to see us on the podium, "says a more optimistic Bou, having more time to recover.
Maximum equality between Laia and Bristow
Laia also sees the others from the top of the classification with 37 points, the same as Bou, but she does so accompanied by the one who is running as her greatest rival, the British Emma Bristow. Both shared the gold and silver in the two races in Italy and it will be necessary to see who is victorious in France. The Catalan has already shown that she aspires to everything despite being away from the discipline for so long and also continued to find sensations with a victory and a podium in Portugal on her return to the Enduro World Championship, which she also co-leads. "We only run one day here, and that can benefit me because I'm still in the process of getting into shape," he says.

Photos from as.com