Tito Rabat: "The important thing is to keep calm"
The Spanish Barni Racing driver is very discouraged after his poor results at Donington Park. Now comes Assen, a familiar circuit for the Catalan.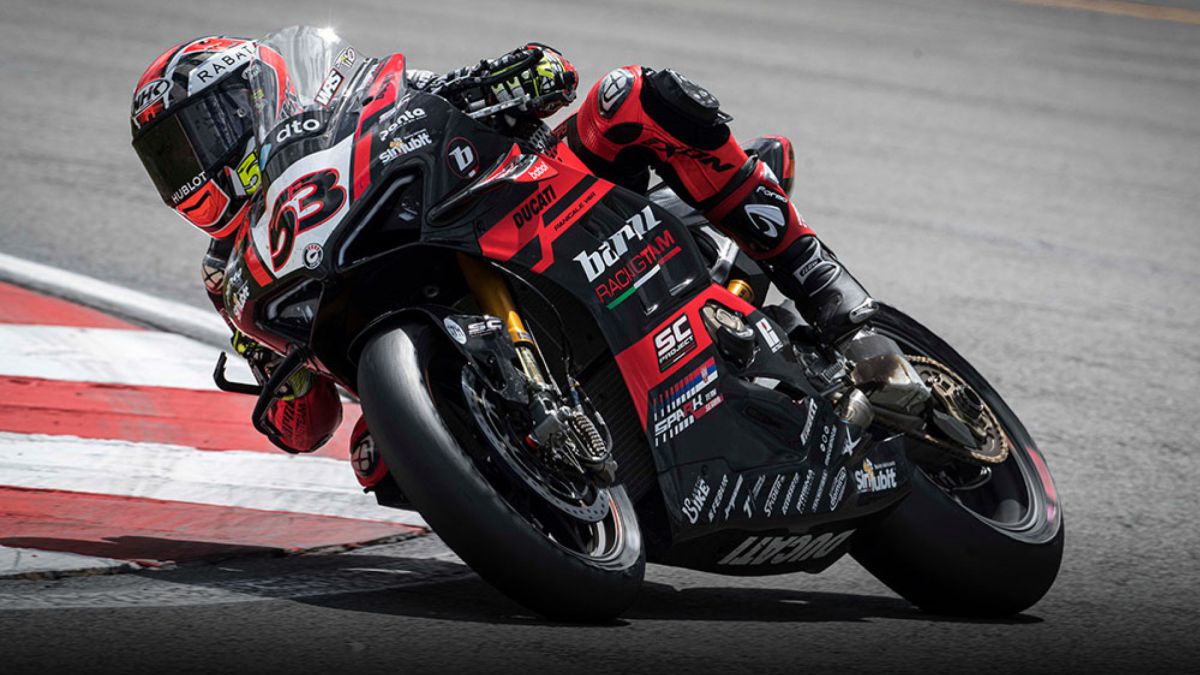 It was not the best of beginnings for the Barcelona rider in his year as a rookie in the competition. His last retirement in the first race of the English round, and his subsequent 14th place in the second, indicate bad omens in Tito Rabat's short race in the World Superbike Championship. The pilot verges on heartbreak due to his poor results achieved in the first four rounds of the championship.
That discouragement could be foreshadowed when the 32-year-old driver went to try to give an explanation of what happened on the track last Sunday. "Few evaluations can I make, we have only been able to finish one race… I can't say much positive. The important thing is to stay calm and continue working. He currently occupies the 15th position in the Drivers' World Championship with 18 points after these first four appointments, where his best position was in Estoril, there he achieved ninth place.
The Spanish rider also wanted to take stock of what he had been wearing this season. "At the beginning we started with many problems and the last two tracks (in Italy and the United Kingdom) have choked us, I still do not understand why" the Catalan asked himself, to end up solving his situation: "If we have to talk seriously, it is clear that it is being a bad, very bad beginning of the season; It's no wonder the work I do at home is reflected here on the track, and there is no other choice but to be patient and calm. "
He was also asked about his spirits: "You get used to it over the years, if the results don't come out you find the motivation at home to get to the circuit motivated, you leave here trying not to leave unmotivated and keep going; a lot of self-confidence because in the end it is the most important thing ".
We will see if Tito reverses the situation in Assen, a circuit very familiar to the pilot. Although it is true that the Catalan did not want to increase his expectations before the appointment in the Netherlands: "I am not planning anything for Assen. I hope to arrive strong, as I have arrived here, to work calmly as I have worked here, and to continue with this mentality whether it goes well or bad. You have to try to put everything on the site. Keep trying no matter what. "
Photos from as.com