The world of basketball turns to Manolo Rubia in his goodbye
Manolo Rubia, living history at Unicaja, retires after 34 years teaching teaching. The world of basketball shows him its respect and admiration.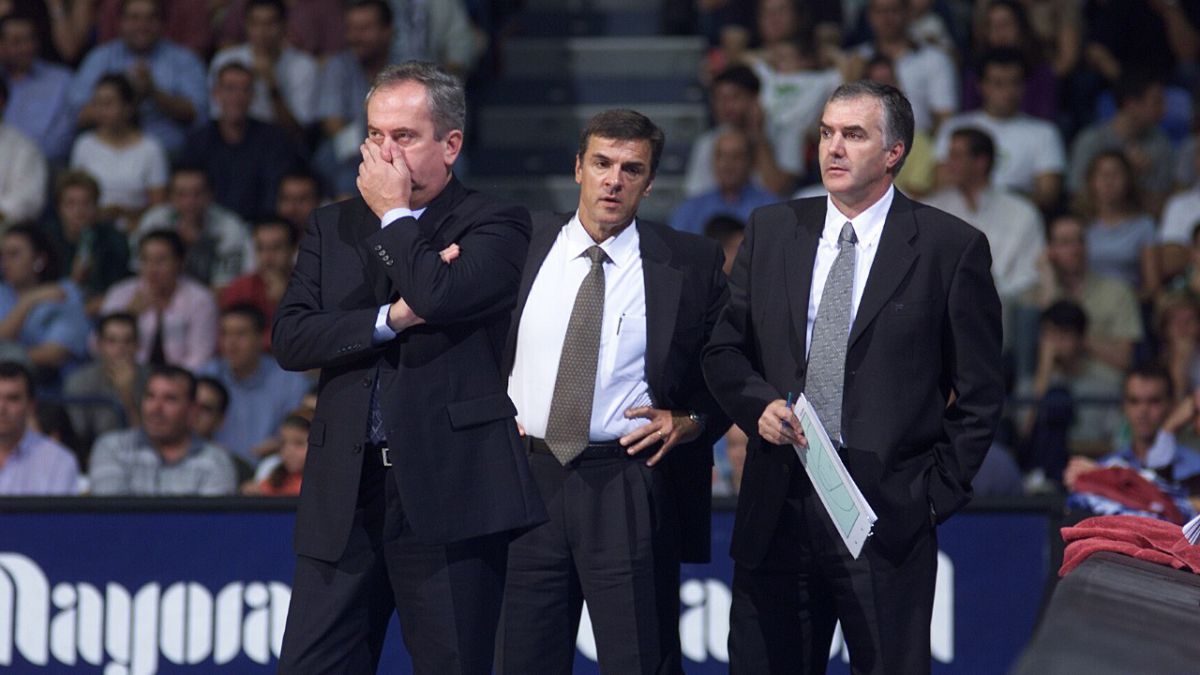 Manolo Rubia has done everything in Malaga and Spanish basketball. Player, delegate, sports director ... whatever they will throw at him! An indefatigable, intelligent worker, with vision and wasting heart and humanity on all four sides, it is living history throughout these 34 years where he has left his skin from the first to the last day. Now he's retiring and everyone in the basket honors him. It deserves this and much more.
El Diario Sur, to give you an example, broadcast emotional videos of Sergio Scariolo, the coach of the best time of the team, the Russian gunner Sergei Babkov, the energetic American pivot Kenny Miller, the sensational Croatian shooter Veljko Mrsic or the great Argentine point guard Pepe Sanchez. But there is more. Social networks also reflected respect and consideration for his figure by clubs such as Estudiantes.
As a player he stood out quite a lot with Caja de Ronda, San Estanislao or Maristas. Already as a delegate he became an essential figure. 22 years pending of the players. In the complicated trips that Unicaja made through Europe to face European competitions, nothing ever failed because he always knew how to solve any type of bureaucratic complication that arose at airports or hotels with tickets and reservations. Regular flights, transfers, connections, buses… everything solved it! That is why Javier Imbroda took him to the National Team where he also served as a delegate from 2001 to 2008.
His love for the club led him to take a difficult step towards becoming a sports director. There he knew how to apply his persuasion and negotiation skills that he wasted as a delegate to convince good players or promote and discover talents. His latest great find is already a luxury heritage for the club. Yannick Nzosa.
Throughout these years he has worked with great coaches such as Javier Imbroda, Boza Maljkovic, Sergio Scariolo, Juan Plaza or Luis Casimiro and lived milestones still remembered such as the League runner-up in 1995, the Korac won in 2001, the 2005 Cup, the 2006 League or the 2017 Eurocup. And of course great players. The unforgettable golden generation with Carlos Cabezas, Berni Rodriguez and Germán Gabriel, Nacho Rodríguez, Alfonso Reyes, Babkov, Pepe Sánchez, Daniel Santiago, Printezis, Nedovic ...
After 34 years at the foot of the canyon, the great Manolo Rubia puts a point and followed in Unicaja. Because it will always be there.
Photos from as.com