The Uruguay of Tabárez enters reserve after a new failure
La Celeste was once again out of the semifinals in this Copa América and will face the challenge of the Qatar 2022 World Cup as the last for many of them.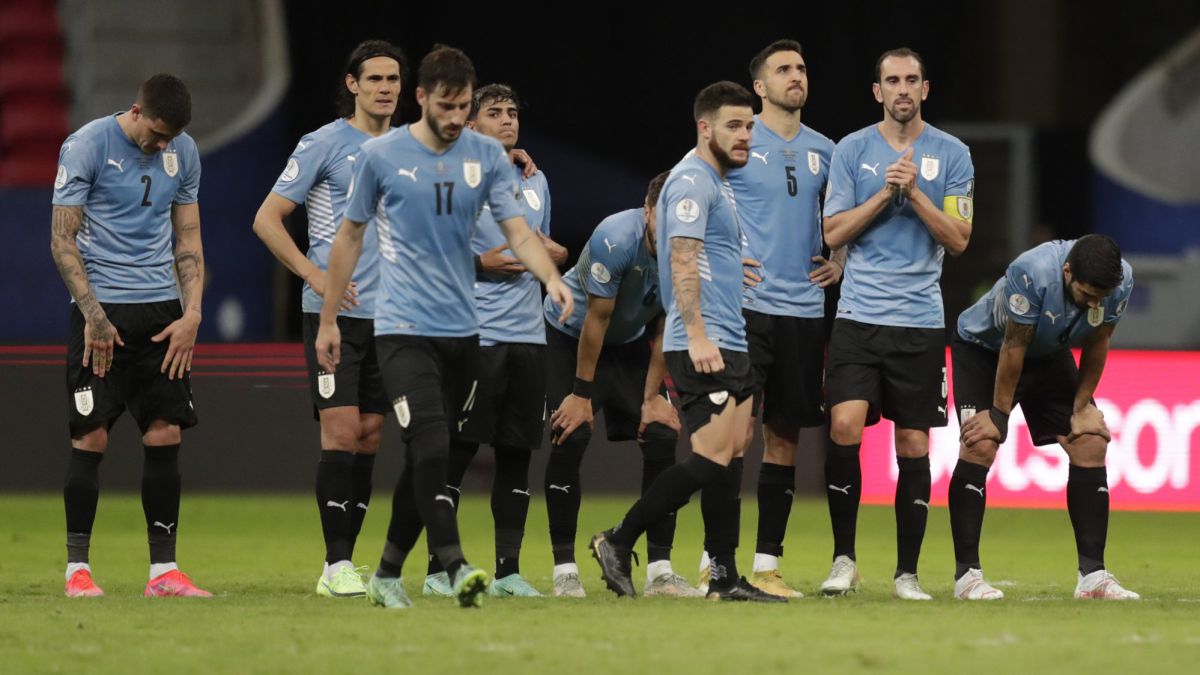 Uruguay fell in the penalty shootout against Colombia, said goodbye to this Copa América 2021 leaving more doubts than expected and will have to face the Qualifiers to ensure its presence in Qatar 2022, the challenge that aims to be the last of the generation gilthead, headed by Óscar Washington Tabárez.
The Maestro, on the Uruguayan bench since 2006, insisted that "it is a similar elimination to the one that occurred in 2019. I do not see anything bigger or beyond that. The elimination is the same size as the other one" and that "The world is not over for us", something that many fans are beginning to not understand given the very high level of the squad and the final stretch of a generation that will remain to be remembered.
Because Uruguay reached the semifinals of the 2010 World Cup before being crowned champion in the 2011 Copa América held in Argentina and adding its fifteenth title, the last to be added to its showcases and that has already been 10 years. Since then, the Celeste of Luis Suárez (34 years old), Diego Godín (35) or Edinson Cavani (34) has not managed to pass the quarterfinals in any competition, thus falling in the 2015 Copa América against Chile, in the Centennial group stage in 2016 and in the quarterfinals against Peru in 2019 (also on penalties). In addition, in the 2014 World Cup they said goodbye in the second round after losing to Colombia and in 2018 they were eliminated in the quarterfinals by France, later champions.With eternal respect for the figure of Maestro Tabárez, irreplaceable in his work at the helm of Uruguay and who will hardly leave before the next World Cup, the Uruguayan team must begin to carry out a generational change that has been emerging for some time, with players of the stature of Néstor Araujo (22), Facundo Torres (21) or Maxi Gómez (24) growing in importance and others like José María Giménez, Fede Valverde or Rodrigo Bentancur taking many more gallons.
The World Cup in Qatar points to the great last dance of a golden generation that, however, has had to settle for only lifting the 2011 Copa América. Tabárez, Suárez, Godín and company have one year to change things but first they must certify qualification for the World Cup event in the South American Qualifiers.
Photos from as.com