The team order few expected from Ferrari
Leclerc let Sainz pass, with better wheels at the end. "These results give me confidence", says the Madrilenian to AS.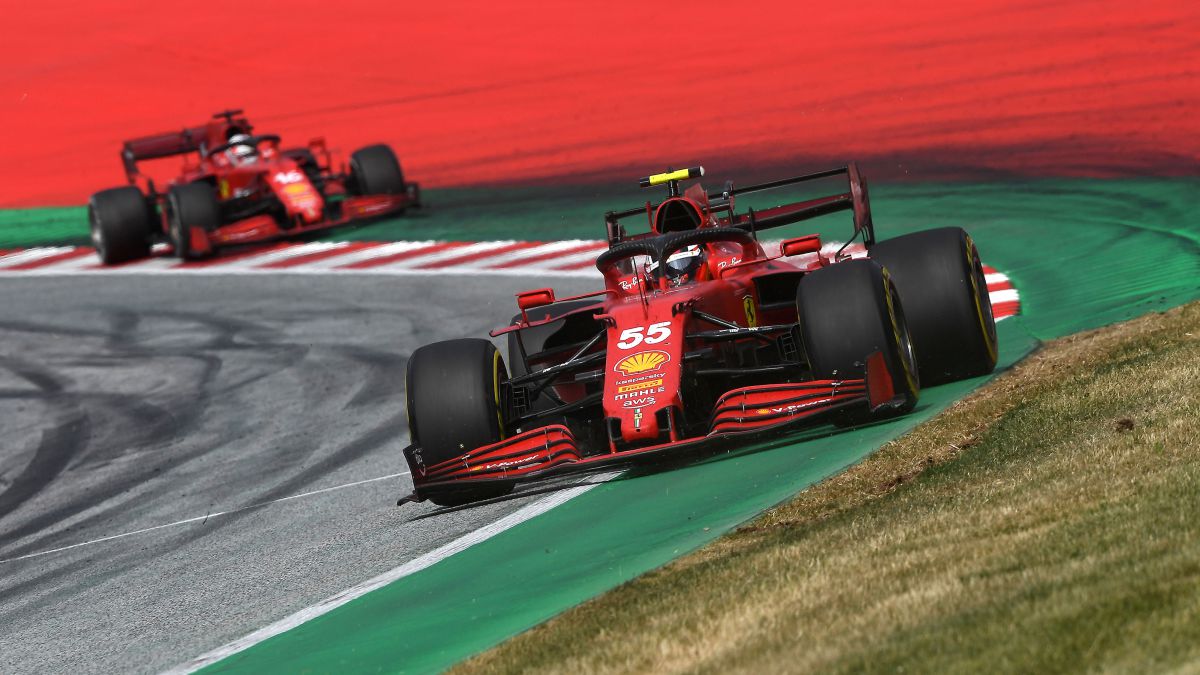 Carlos Sainz crowns a solid treble that has reinforced his first season at Maranello, but also his position within Ferrari. He was ahead of Leclerc in the French qualifying before the disaster with the 'graining', and he was in front in the two races contested on Austrian soil. The Madrilenian considers it "anecdotal" that he is now seventh, just two points behind Monegasque in the World Cup standings, because "the important thing is the team."
"It was a good race. The start was very difficult, I did not expect to suffer so much with the hard rubber, but then I was able to complete a good first stint that I was able to lengthen, to put the sock at the end and attack. It was fun, when you have the upper hand and you chase it's a lot of fun. I was able to do two good overtaking (Tsunoda and Ricciardo) and I must thank Charles, who allowed me to pass and try to overtake Ricciardo ", Sainz summed up to AS at Spielberg.
Sainz: "My confidence with the Ferrari was not as high as in Styria"
He left satisfied, smiling: "The race was solid. My confidence with the car was not as high as last week, because we had some balance problem with the But yes, they have been two good races in Austria and a good hat-trick for me that gives me confidence for the last races of the summer before the break. "
The engineers intervened by means of team orders in the last stage of the race so that Leclerc gave up the position to Sainz, with better wheels and in a position to overtake Ricciardo and Pérez. It was a logical decision, not always comfortable, and Mattia Binotto justified it: "There is a good team spirit. When we asked Charles to change positions with Carlos he did it immediately, without discussion, and that is something that shows that both pilots understand that it is important for the team to score as many points as possible ".
Good atmosphere in the Ferrari garage
The maneuver was surprising, because Leclerc's position in the team is firm and the wall also ensures that his drivers are rarely on the track. But Sainz, even being a newcomer, has quickly complied with the adaptation expedient. "In some races Charles will be clearly ahead and in others I will have to let him pass, as I did in Portimao", the Spaniard settles. Good atmosphere between colleagues, important so that these decisions are not difficult to make, in both directions. And a good level from Sainz, who has quickly reached one of the most demanding slats on the grid, that of Leclerc.
Photos from as.com