The surprising positive fourth turns Leganés upside down
The club has communicated it 12 hours after announcing that the entire squad had passed the PCR tests without problem. It will go on to individual training.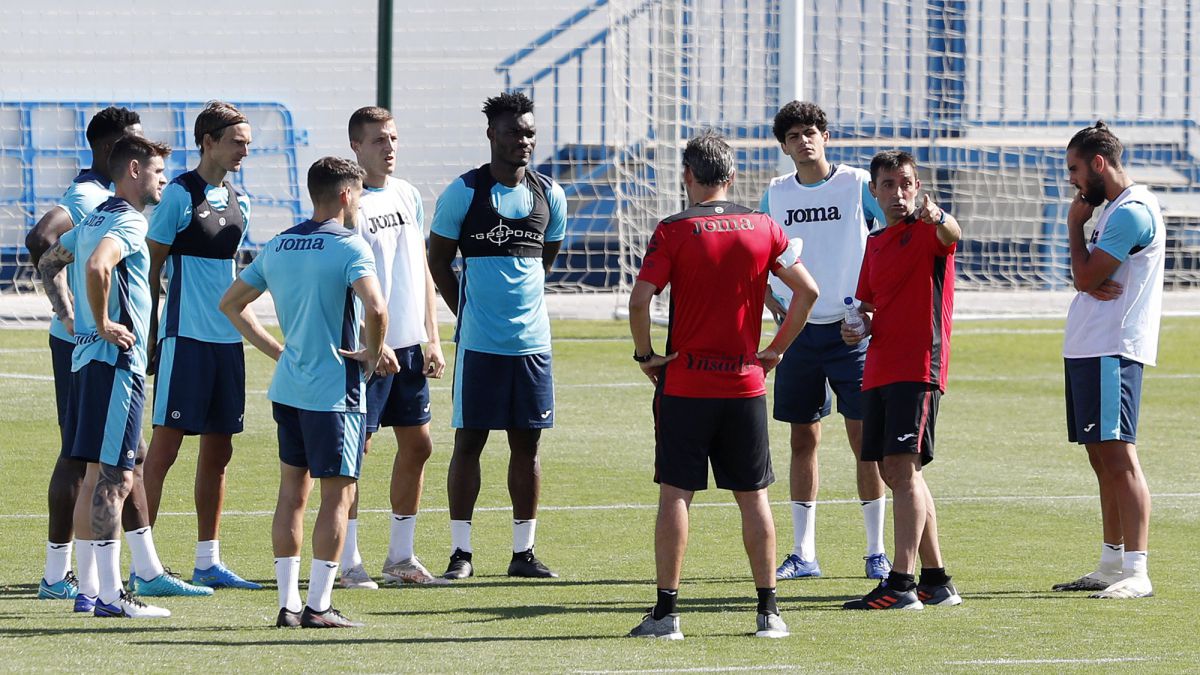 The Leganés has communicated at noon on Sunday a new positive for COVID-19 among the members of the first team after the antigen tests carried out before the training session. The news comes less than twelve hours after announcing that all its members had tested negative in the PCR tests that were carried out yesterday as a countermeasure to the positive one last Friday. Despite this, the club decided to carry out a new test today that, to surprise, has detected the presence of an infected person.
The brief statement from Leganés informs that the affected person (it is not specified if a player or member of the technical, medical or tooling staff) is well, asymptomatic and isolated at home. There are already four positives detected since the preparation of the new course began 10 days ago, twice the number detected last season, when only Juan Muñoz and Rubén Pérez were positive.
Individual training
On this occasion, contrary to what happened last Friday, Leganés has not decided to suspend training, but has varied them. The rest of the team members will train individually so as not to lose the rhythm of work despite the fact that Miguel Pérez, the physical trainer, had sent all the players a specific plan to follow from their homes.
This solo training plan, although within the Butarque ID and in shifts, will be the trend to be followed in the coming days. Leganés has not specified how many days, but the perspective is that, again, there will be at least 48 hours of limited sessions. In the preview of each of these individualized sessions, the players and team members will be subjected to a new antigen test and on Tuesday a PCR is planned that was already projected after the positive one on Friday.
It is not ruled out that more tests of this type are carried out throughout the week, capable of detecting positives also in asymptomatic cases, unlike antigen tests, which are especially effective when the disease has already incubated and the first symptoms appear .
Talavera, in the forward
This situation seriously disrupts the preseason plans of Leganés, who have not even been able to complete a week of work by stepping on the accelerator. Although the preseason began on Thursday, July 8, the first two sessions were smooth and reconditioning.
A cascade of positives that also occurs a few days after Leganés should visit Talavera to prepare for the first game of the preseason. It will be the health situation of the squad over the next few days that determines if the game is played or if it should finally be rescheduled or canceled as has happened in other First and Second Division teams.
Photos from as.com