The surprise of the presentation: Alaba inherits Ramos' '4' and reveals that the club offered it to him
The Austrian defender was introduced as a new Real Madrid player. He will wear the number '4' that Sergio Ramos has set free: "I know what it represents and it is an honor ...".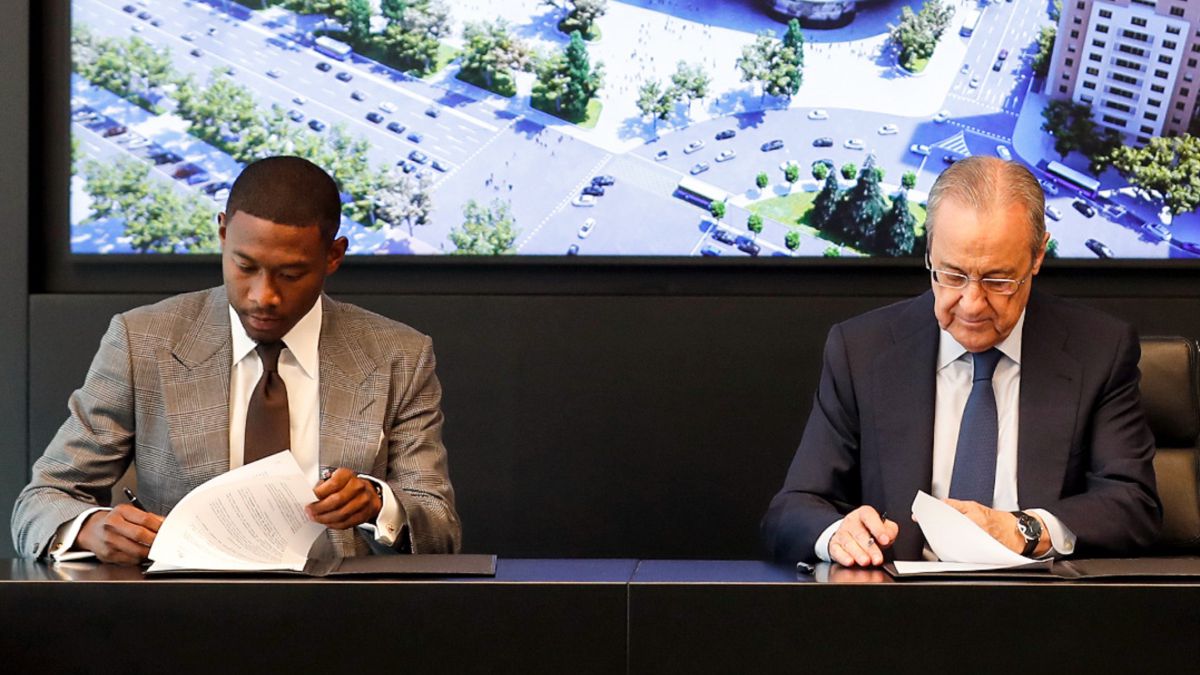 David Alaba has been introduced as a Real Madrid player in Valdebebas, where he has been accompanied by his father, his partner and his daughter. In the previous moments, the club broadcast a video in the auditorium with the best images of the Austrian with his national team and with Bayern, the club from which he comes as a free agent. Florentino Pérez welcomed him before posing with the shirt with the number '4' that the Austrian will wear this season. The player inherits that number from Sergio Ramos, who left it vacant for his departure to PSG.
"You arrive with the highest recognition, that is why you have to face a challenge from now on, which is to conquer more titles with Real Madrid, you will feel the strength in a Santiago Bernabéu that wants to become the most modern and spectacular in the world. Welcome to club you dream of, welcome to your new home ", said Florentino Pérez to welcome the footballer and give way. The Austrian ventured a few words in Spanish before continuing in English. "Hello everyone, thank you for your warm welcome. I am very grateful and proud to be able to wear this shirt and I hope that we all win many things together. Hala Madrid!", Said Alaba.
Butragueño stated that "it is an honor to have a player like Alaba in the squad", before wishing him well and giving way to questions at a press conference, where the player explained why he was wearing the '4'. "I spoke to the club about this. They offered it to me. There was no other available. I know what it means for the club and it is an honor to wear it. It is something that motivates me. It represents strength and leadership," said Alaba, although he does not believe that get more pressure for it. "Ramos has been here for a decade and has played very well with that number. He became a leader, we all know that. Yesterday the club spoke to me and told me that I was the only one available and I was not going to talk to other players to see if they would give me theirs. I want to represent that number honorably. I am not here to compare myself with others, "he concluded.

Photos from as.com