The Sports City reopens its doors to foreign eyes
Since March 2020, no one who had no relationship with the first team could access. The press that follows Las Palmas is once again welcome.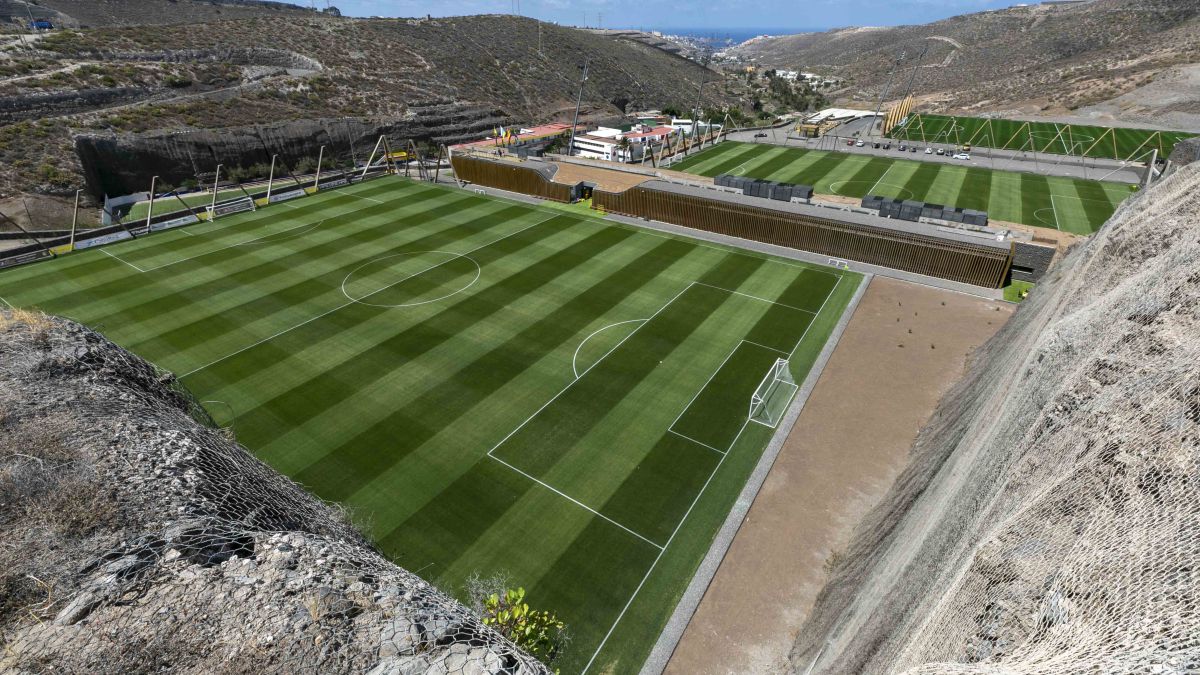 Although it continues to offer worrying figures, 88 new cases yesterday, plus 725 active, the evolution of COVID-19 in Gran Canaria in recent weeks has given a certain respite to the island society, also benefited by the incessant rate of vaccination carried out by the Ministry of Health of the Government of the Canary Islands.
In any case, the sport has been, controversial for the use of the mask on one side, one of the spheres that most celebrated the correct evolution of the pandemic on the island. Thus, for example, the Ciudad Deportiva de la UD Las Palmas will once again host foreign presences for the first time since March last year, when confinement was decreed throughout the country.
It happens that, taking the health protocol to the extreme, the Gran Canaria entity had the work center of its first team closed tight. Thus, since March last year, and after the period in which it was completely closed, Las Palmas only allowed access to people who, in one way or another, had something to do with the work group that Pepe Mel indoctrinates. Health was in charge, and the club reserved the option of opening access to their training sessions throughout the past season, something that various entities of Spanish professional football did.
For the moment, the UD will allow journalists from outside the club access to the Ciudad Deportiva for morning training sessions on Wednesday and Friday of this week, both at 10.30 am. To prevent any spread of COVID-19, no matter how minuscule the possibility, the attendees, apart from the required mask, hand hygiene and social distance, must prove, through the corresponding certificate, that they have received the complete vaccination schedule, or It is good to go with the negative result of an antigen test carried out this morning and that will be valid for both work sessions.
This fulfills one of the main demands of Mel himself, since his wishes were continuous during last season to meet again with the press that follows the work of his team on a daily basis.

Photos from as.com