The Spanish company Drone Hopper, new sponsor of the Gianni Savio team
The Spanish aeronautics start-up will be the main sponsor of the Italian manager's squad, which until now competed under the name Androni-Giocattoli.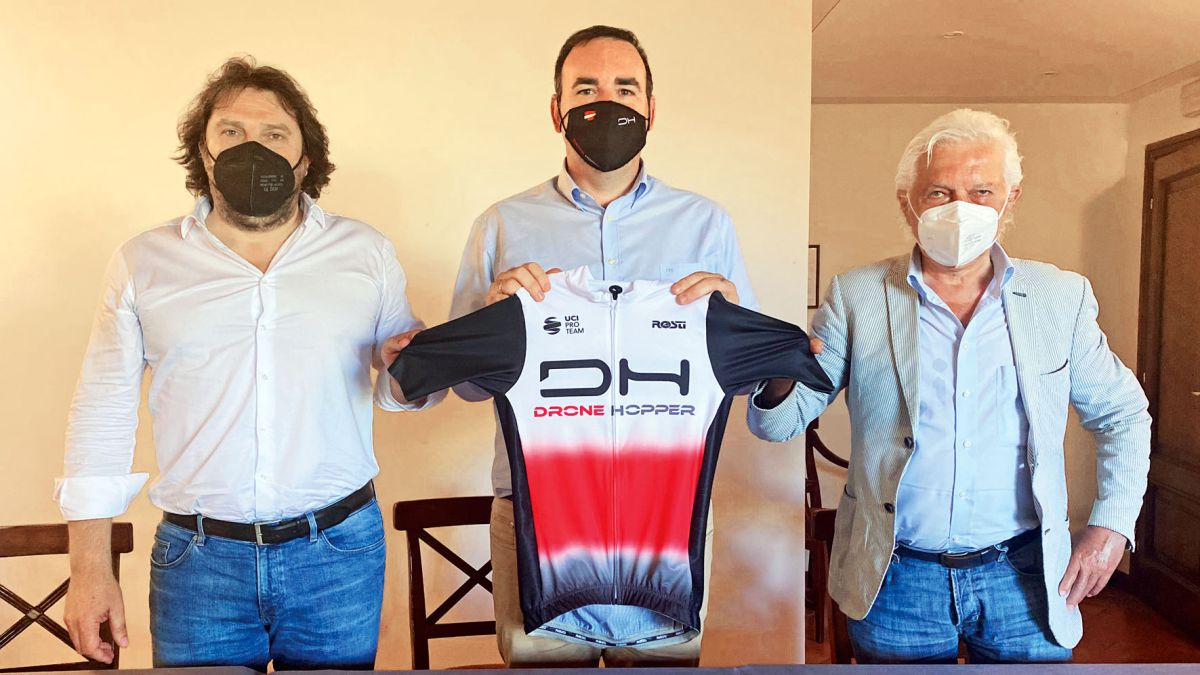 Italian manager Gianni Savio has already found a new main sponsor to ensure Androni-Giocattoli's continuity in the peloton. It is the Spanish aeronautical company Drone Hopper, which markets unmanned multirotor drones for fire and agricultural solutions, and which will be the main sponsor of the team in 2022 and the following three seasons.
Marco Bellini, one of Gianni Savio's collaborators, celebrated the agreement in this way. "For us it is an important agreement, which will allow us to work with serenity and the usual professionalism, but with a view to more modern than what current cycling requires. We will be able to better plan the team's activity in the medium and long term" .
The great skipper of the team, Gianni Savio, was also enthusiastic about the agreement. "We are facing a young, expanding company that intends to expand its brand awareness internationally. I am pleased that you have chosen our team for this and I thank its CEO, Pablo Flores Peña, for the trust he has placed. We have signed a Four-year contract with a progressive investment for a good professional team over the next year and then we aspire to make the leap in the category. We are ready to further intensify our international activity to bring the name of our new sponsor to the whole world. "
Pablo Flores Peña, CEO of Drone Hopper, also entered into this agreement. "Cycling is spectacle and effort and perfectly reflects the values of Drone Hopper. Furthermore, it allows you to reach a wide and varied part of society that passionately follows this fantastic sport."

Photos from as.com