The signing of Mou in Rome: lover of literature and compared to Messi
The Uzbek forward is about to become the third signing of the Portuguese coach's team and has a peculiar history that makes him different.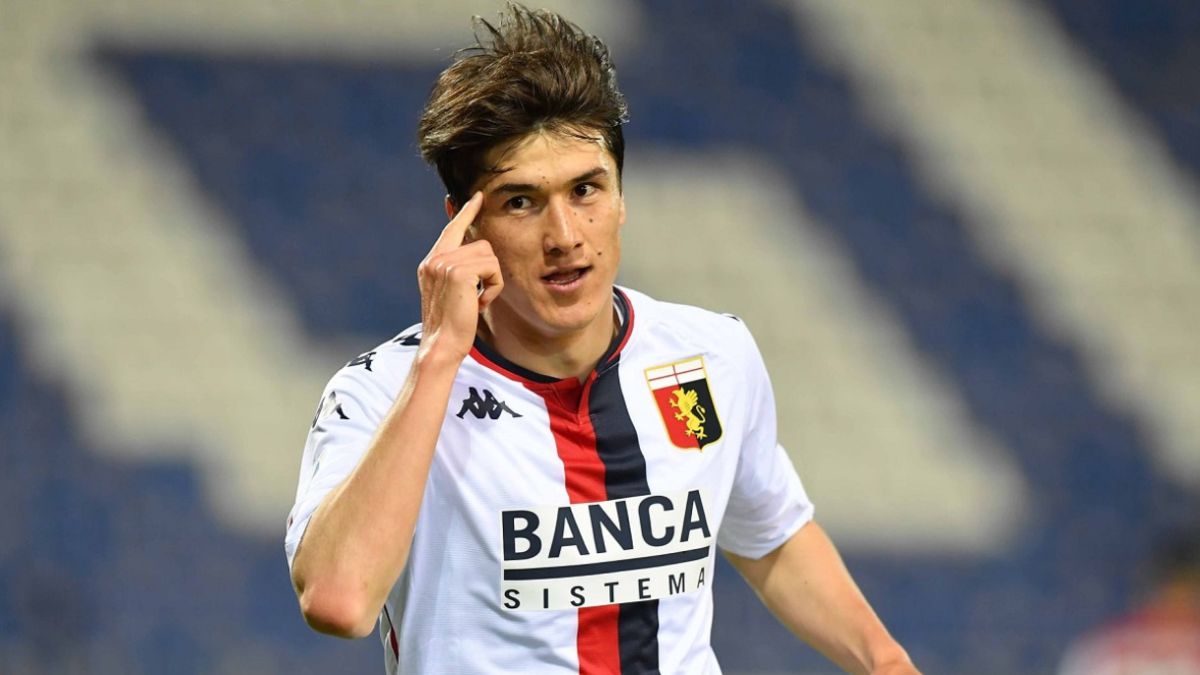 The transfer market this summer is being very difficult for most of the teams. The pandemic continues to have a great economic impact and there have been very few movements of large teams. But the tree is already beginning to move. Mourinho's Roma promised to be one of the animators of the market and that is how it is. The Giallorossi have signed Rui Patricio, Matías Viña and are very close to closing the arrival of Eldor Shomurodov.
At first, it is a name that has not sounded much in the international football scene, but it is clearly progressing and he will have the opportunity of his life in Rome. 'The Special One' had asked for an offensive player to reinforce an already heavily populated attack with Zaniolo, Mkhitaryan, El Shaarawy, Carles Pérez, Pedro (on the transferable list), Edin Dzeko and Borja Mayoral.
According to Sky Sport Italia's Gianluca Di Marzio, Eldor Shomurodov's arrival in Roma is a matter of hours. There is an agreement between the three parties and the operation would be closed in an assignment with a purchase obligation. All this would be around 18 million euros and Genoa, the team to which it belongs, would keep 20% in a future sale. This is an attacker whose main position is that of a center forward. The Uzbek is a tall player (1.90), but with the ability to fall to the wings and with mobility in the front of the attack.His love for history and comparisons with Messi
Elder Shomurodov was born in Jarkurgan (Uzbekistan) in 1995 and comes from a family in love with football. He spent most of his childhood in one of the main oil companies in the world and began to play in the street. He fell in love with the sport thanks to Rivaldo, who played for the Uzbek Bunyodkor. His childhood idols were Drogba and Fernando Torres and he began to stand out in Bunyodkor himself when he was 20 years old.Thanks to his good work, he was nicknamed the 'Uzbek Messi' who, a priori, does not hit him at all. He does not look like himself physically and Eldor is 1.90 meters tall, but his very high level earned him that nickname. Now, in Italy, everyone knows him like that. In 2019 he was signed by Rostov and last summer he landed in Serie A with Genoa, who paid 7.5 million euros for him. In his first season at Calcio he scored eight goals and gave one assist. Now he has before him one of the opportunities of his life.
It could be said that Shomurodov is not a typical footballer. Beyond the peculiarities of his career and his history, Eldor is a great fan of reading. The future Roma striker loves to read and devour books with a lot of continuity. In addition, he is also a lover of history and literature in general. The capital of Italy is full of history and unmissable corners that are getting closer to meeting the new striker 'giallorosso'.
His idolatry for Mourinho and effectiveness in the face of goal
One of his great idols in the world of football has been José Mourinho, who will be his new coach. In fact, he met the Portuguese technician in February 2019 at a restaurant in Moscow. Shomurodov himself published the photo on his social networks and was very happy for that meeting: "He came to Moscow to watch hockey. He was a Chelsea fan thanks to him and telling him in person was exciting."
The Uzbek is a very effective forward in front of goal, capable of acting in various attack positions and with great power in the passing game. Last season, with Genoa, he played 1,677 minutes and scored 8 goals. Proof of his effectiveness is that his expected goals were 5.1 and he made almost three more. He averaged 0.43 goals and assists per game. His 'versatility' in attack makes him even more special with one of the most special coaches in world football.

Photos from as.com