Brilliant victory against France in Malaga (86-77) with stellar moments from Pau, Abalde, Rudy, Ricky and El Chacho. Juancho's shoulder popped out.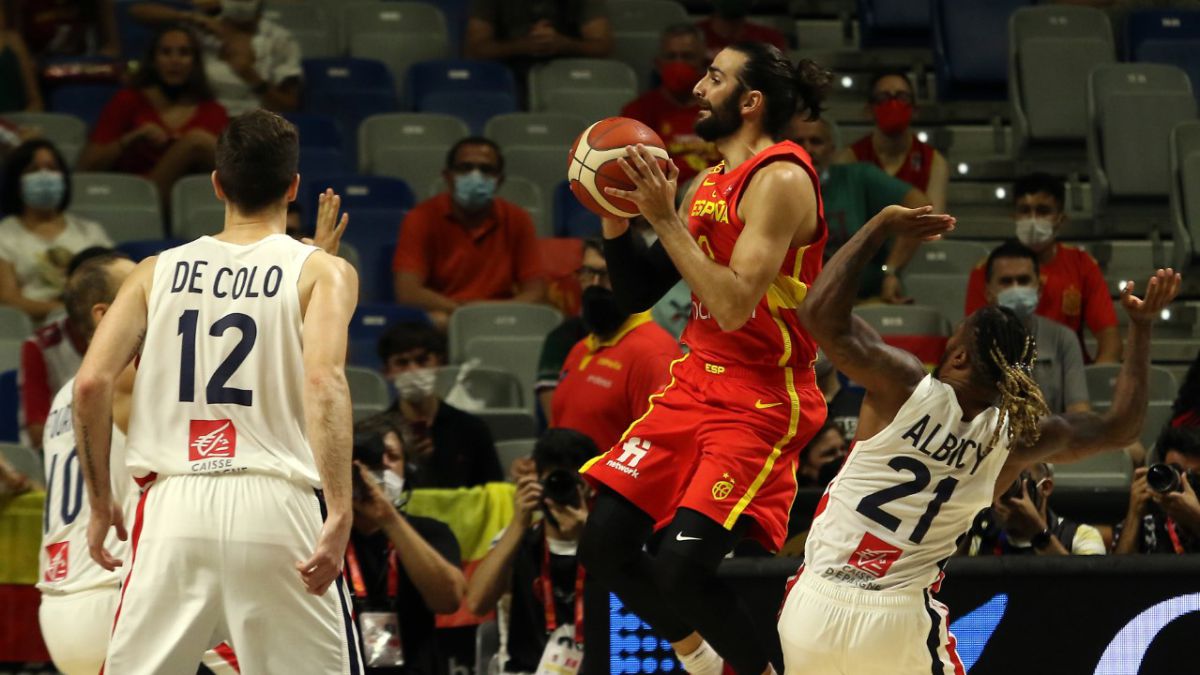 If this was Pau Gasol's last game as a professional on Spanish soil, he also left his mark. Malaga has always held a symbolic place in his career, because it all began here, in the 2001 Cup. Carpena stood up to applaud him before the game. But it was not the only time he did. That of Sant Boi, who appears unexpectedly fresh at 41 years of age and has been on hiatus for two years, including a pandemic, was very fine. Pau started a brilliant victory against France (86-77) that was fastened by Abalde, Ricky and El Chacho.
In the absence of Abrines, down due to annoyances and who preferred not to force, Alberto Abalde was the killer scorer in the second quarter. His triples allowed to balance a match that France had started in advantage thanks to the success of Luwawu-Cabarrot. The Galician is clenching his teeth to be in the good court of Tokyo. And it is on the right track. At his side appeared Rudy, who when he smells the great competition becomes an insatiable player. In Tokyo he will once again be of paramount importance for the team. The second quarter also left Juancho's fright, whose left shoulder came off. They are with their fingers crossed at the FEB on the issue of injuries. The road to Japan is full of controls and tension. France also has its thing with Heurtel, while waiting for Batum.
Ricky and Chacho
A triple by Ricky Rubio opened the gap in the 24th minute (54-46). For the Maresme base, the time for doubts has also ended. In his retirement from El Masnou he reflected on whether or not to attend the Games, but in Malaga he already proved to be a plugged-in player, with glory once again in his head. From the MVP at Wukesong to Saitama's dream. Ricky will have an absolute role in the leadership of a team and in which this time Scariolo will have the wild card of Chacho. Flames of quality, talent and experience in a player who maintains a seal of distinction and who also participated in opening the hole with France at the beginning of the last quarter (70-60). His name resounded at Carpena when Scariolo replaced him.
The National Team knows that this time the preparation is going a bit faster. In addition to the loss of Abrines, Alocén and López-Arostegui left the rotation because the teacher from Brescia needs to find automatic mechanisms. Spain raised its defensive level compared to the two pachangas with Iran.
Photos from as.com