The revalidation of Óscar Rodríguez
The ex-Madridista scored a great goal against PSG and intends to meet expectations after a first season in Nervión full of irregularities.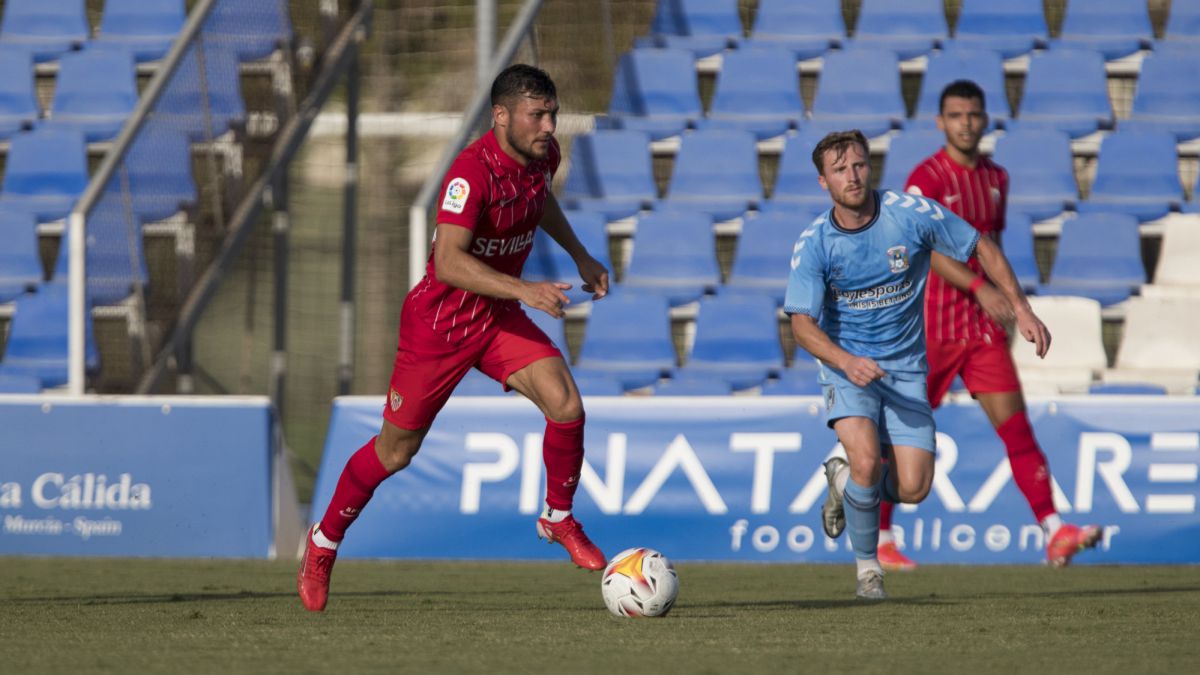 It is not easy to gain a leading place in this Seville, but Óscar Rodríguez launched his candidacy with a brilliant goal against PSG in the last preparation meeting of the Julen Lopetegui team. The ex-Madridista's left-hander asks for a place after a first campaign in Nervión in which he did not find the desired regularity despite being one of the most striking signings of the last summer. The attacker wants more: he is able to offer numerous variants in the team creation area and he seizes on this to gain the confidence of his coach for the start of the season.
The deck of pieces that Lopetegui handles from the midfield to the attack makes it difficult for Óscar to take center stage since he arrived at Sevilla. He left minutes for hope in some crashes, but did not finish finding opportunities with continuity on the grass. His position also raises doubts: the technician used him in the creative middle zone with freedom of movement and also on the left flank of the attack. In both cases the competition multiplies and their minutes were minimized at the end of last year. His desire is clear: to have more prominence in a team that made a clear commitment to his talent last summer.
The market will also mark his future in the Sevilla team. Monchi has several fronts open for possible arrivals and this will also condition the distribution of minutes in Nervión. Óscar is not thinking of an exit at the moment, although his goal is to enjoy more minutes than he had in his hands last season. His good performance against Paris Saint-Germain awakens hope in his revalidation to expose his football in Nervión. And Lopetegui accepts the challenge of his footballer.
Photos from as.com