The Real affiliate takes advantage of Sporting's lack of aim
Xabi Alonso's team shows greater forcefulness in the rival area than David Gallego's team, who missed very clear chances against Zubiaurre.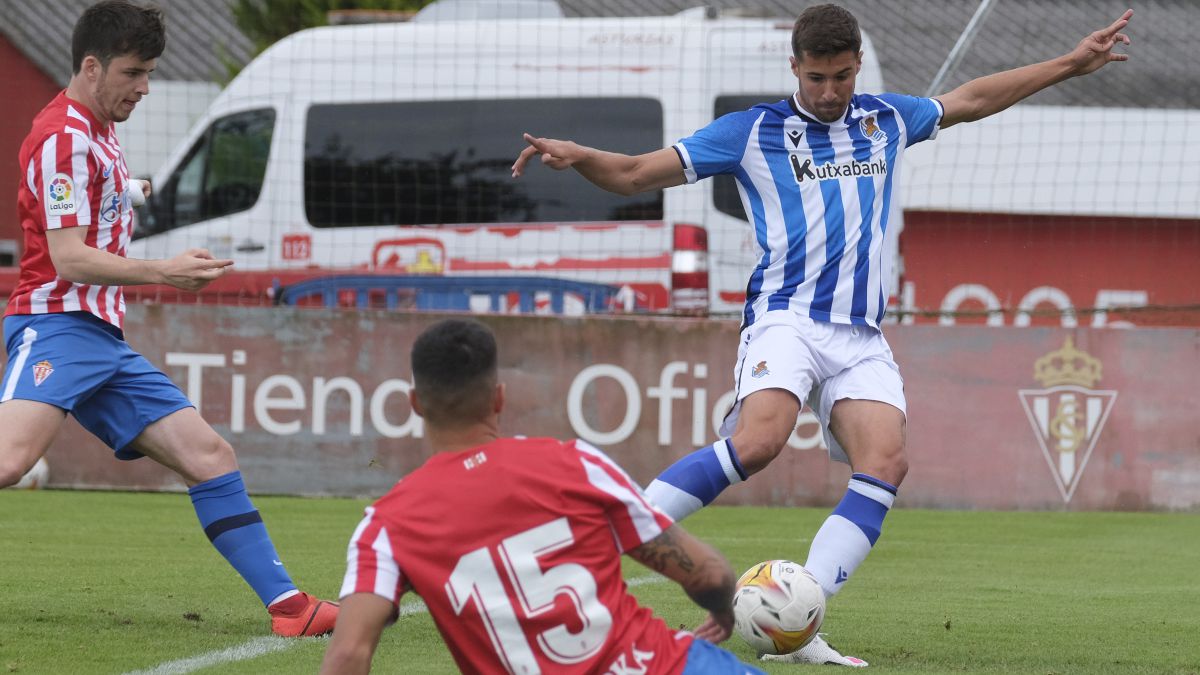 The first game of maximum demand for Sporting in this preseason, because the rival will play in the same category this season, has highlighted the main lack of David Gallego's team. The lack of aim condemned the rojiblanco team against Real Sociedad B, which took the victory of Mareo thanks to its greater forcefulness in the rival area.
The goals of Javi Martón and Kortajarena, at the beginning of each period, sealed the superiority on the scoreboard for the team led by Xabi Alonso, who was not in the game. The meeting was entertaining with alternatives in the initiative of the game and with more occasions before the San Sebastian goal than before the local goal.
Sporting wasted up to four heads up against Zubiaurre. Djurdjevic had two but in the first he met the goalkeeper 'txuri urdin' (1 ') and in the second he found the Vaseline with which he had freed the visiting goalkeeper (54'); Aitor had one at the start of the game but he also ran into the goalkeeper, who deflected his shot, while the fourth was played by Campuzano who preferred to shoot at Zubiaurre's hands almost from outside the area when a slip by Blasco had left him alone. .
The duel in Mareo had an interesting hour until the carousel of changes began. Intervals of good sportinguista game with that lack of punch and control as well as good manners of a subsidiary with more verticality.
While David Gallego was giving entrance to the bench players in different windows, Xabi Alonso waited at minute 70 to change the whole team. Jose Gragera and Nacho Méndez were the sportinguistas who played the 90 minutes, while Magunazelaia was the only one who completed this test of which they will have been more satisfied in San Sebastián than in Gijón.

Photos from as.com