The positives cloud the preseason
Twenty-six infections and two matches suspended by COVID.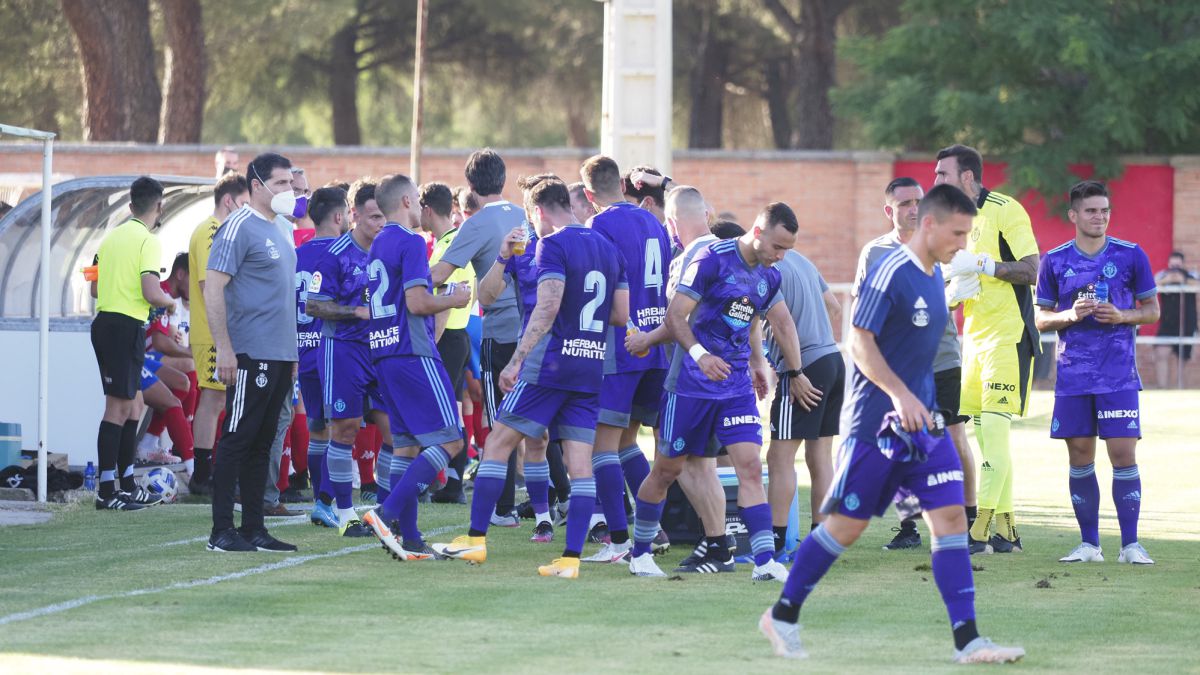 COVID-19 is once again marking the return to training as it did last season. In this preseason, physical conditioning is not the only thing that worries the Second Division coaches, who must also worry that their teams avoid the virus. The possible outbreaks of COVID drag the squads to have to modify their roadmap, having to suspend their respective trainings and friendlies. Valladolid and Zaragoza were the first affected who could not play their friendlies yesterday and Leganés was forced to suspend their training for two days, tomorrow they will return. The pucelano team is one of the most affected in this last week, since yesterday afternoon the fifth player confirmed that he contracted the disease.
Up to 26 positives, including players, coaching staff and club workers throughout LaLiga SmartBank have contracted the Coronavirus since the start of the preseason. However, they are not the only ones affected, more than 40 footballers have had to keep quarantine in their respective homes, in just two weeks of concentration when having contact with these positives. Sporting is the most virally affected team in the Second Division with a total of six positive cases from its players. On the other hand, other schools, such as Alcorcón, Almería, Amorebieta, Cartagena, Fuenlabrada, Ibiza and Real Sociedad B, knock on wood so that the virus does not knock on their door.
The recovery of normality is on the way. For this reason, some clubs in the category have advanced in the race to have the squad fully immunized. Almería, Huesca and Zaragoza have already vaccinated their players. The people of Almeria, the last to do so yesterday, at the request of the regional government. Of the remaining clubs that make up LaLiga SmartBank, they have not commented on vaccination. With the exception of some footballers, who depending on their age have been vaccinated on their own.
Photos from as.com