The podium is not impossible
Sainz, cautious but "optimistic" when he talks about the Ferrari in Hungary: "I do not rule out the podium, although under normal conditions it must be difficult."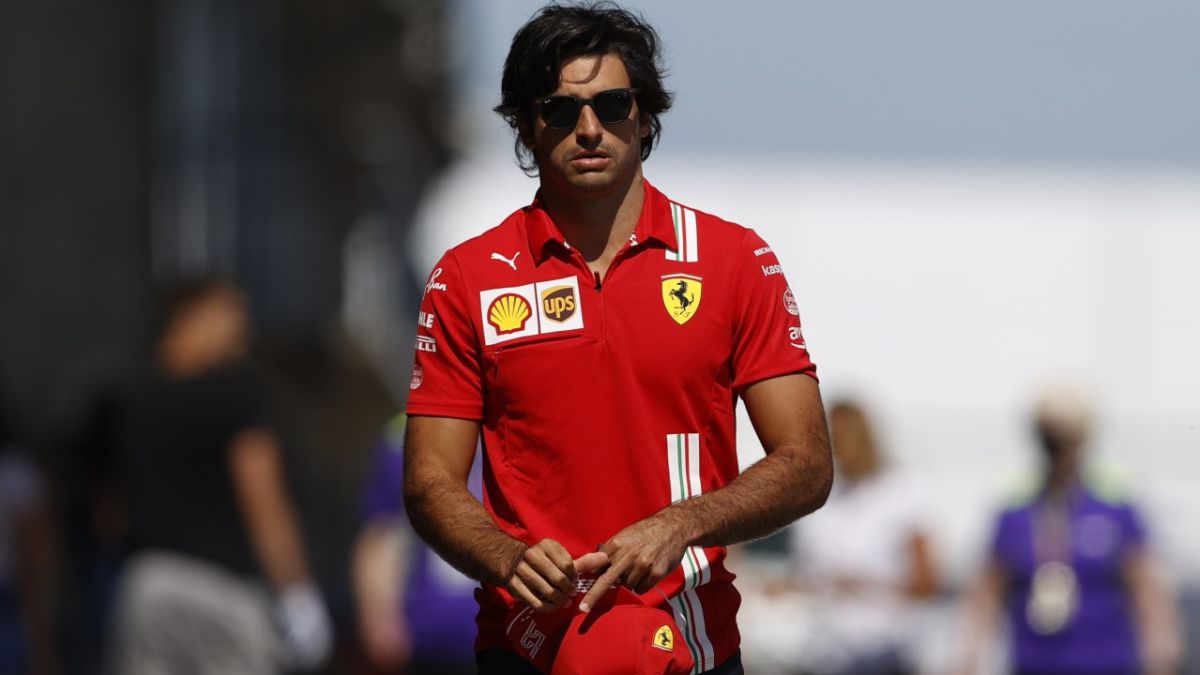 Without throwing the bells to the flight, that will never do Carlos Sainz, at Ferrari they are aware that the Hungarian GP must be one of the best for the Maranello team this season. They make weird faces when specifically asked for the podium, but the technicians wait for SF21 just behind Mercedes and Red Bull on the Hungaroring track. And considering that Bottas and Checo are not always in the wake of their teammates, and that Verstappen and Hamilton are fighting, the garage knows it must be an important weekend.
AS chatted with the Madrilenian in the paddock and Carlos acknowledges that the prospects here are good because in the absence of straights, the shortcomings of the Ferrari engine are hidden and the advantages in slow corners are evident. "It should be a circuit that suits us better, with fewer straights, we should be somewhat closer to the others. But it is not the type of corner in which we are doing very well, which are the second and third speed. Only here There is a curve of that speed, the rest are in fourth, fifth and sixth gear, the car is not bad under those circumstances but not as well as in Monaco. I do not think that we are going to fight for pole, as we did there or in Baku , although I am optimistic, "says Sainz.
Optimist for the podium? "A lot of things would have to be balanced, there are four cars that must be in front and our goal is to be fifth and sixth. Although you pass one at the start and another has a problem, and you end up on the podium. normal circumstances should be difficult. Although yes, it is a circuit that suits us better ".
And how will the tension between Mercedes and Red Bull affect? For the cars of 2022, forced in Brackley and Milton Keynes to continue evolving, it will be relevant: "It will not hurt us. I don't know if it will help us, but it will not hurt us." And for the 2021 season, seeing the train crash at Silverstone, the door opens to podiums like the one Leclerc signed there: "We wouldn't mind ... we don't want there to be accidents, nobody likes to see a 51G crash, but we do It is good for us to have action in front and touches, because it increases the probability of making a podium. " Carlos was second in Monaco this year, his third 'top-3' in Formula 1. He was seventh in the Drivers' World Cup, in another league compared to the two who will play the title in Abu Dhabi. But in Hungary the difference in performance has to be smaller.
Photos from as.com