The Pantani-Ullrich duel, between arrests and searches
The 'Pirate' won the 1998 Tour in the middle of the doping scandal. Between one performance and another, there was cycling in that edition of the race. Even if it looks like a lie.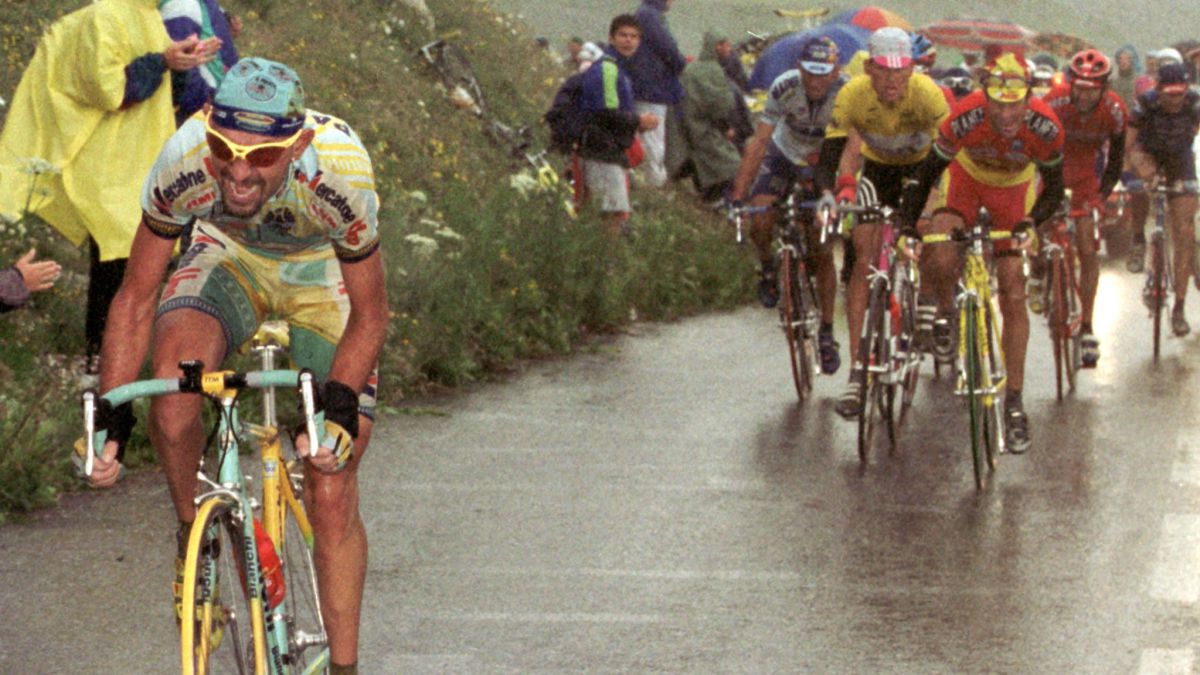 The 1998 Tour went down in history due to the 'Festina case', due to the arrest of auxiliary Willy Voet with an arsenal of doping products in the car, which caused a chain scandal, a sequence of arrests and police searches in full competition , in hotels and in vehicles, team withdrawals and plants in the race ... Between one performance and another, there was cycling. Oddly enough.
We are in the Alps, with Marco Pantani in fourth place, 3:01 behind a solid Jan Ullrich, champion the year before. Stage 15: Grenoble-Les Deux Alpes. You go up the Croix de Fer and the Galibier. The Pirate stands out in this colossus. It is an attack of a climber, distant and brave. Corona with 2:40 on the leader, who in the descent cuts the disadvantage somewhat. Little. The German suffers a puncture at the worst moment. The legs don't go either. Not morals. Pantani is unleashed. And he wins with 8:57. Five days to go, but the Tour is yours. The last Italian winner, Felice Gimondi, awaits you at the finish line. 33 years had passed.
The Alps continue the next day with the Madeleine, which leads to Albertville, a town put on the international map by the 1992 Winter Olympics, which hosted for the first time a stage of the Grande Boucle. Champions never give up. Ullrich launches his counterattack in the hardest port, but does not take off Pantani. Neither in the descent, although it squeezes. He does manage to win the stage, but he gives the Tour for lost: "Marco is really the strongest" .
That same afternoon, the gendarmes searched the hotel and the TVM vehicles. Their director, Cees Priem, and their doctor, Andrei Mihailov, are arrested. Several cyclists are subjected to analysis in a hospital: Blijlevens, Voskamp, Ivanov, Outschakov ... The intervention lasts until late in the morning. The next day, on the way to Aix les Bains, the platoon protested. He stops, starts again, negotiates with the organization… Finally he arrives two hours late. The TVM crosses in the lead. The result is canceled. A day later, the Dutch team withdrew after crossing the Swiss border. Before the Spanish had done it: ONCE, Banesto, Vitalicio and Kelme. The scandal continues to Paris. With yellow Pantani. There was also cycling.
Photos from as.com