The other side of Hamilton
The Englishman, defeated after a racing triplet that Verstappen has devastated: "He takes it, there is not much we can do now."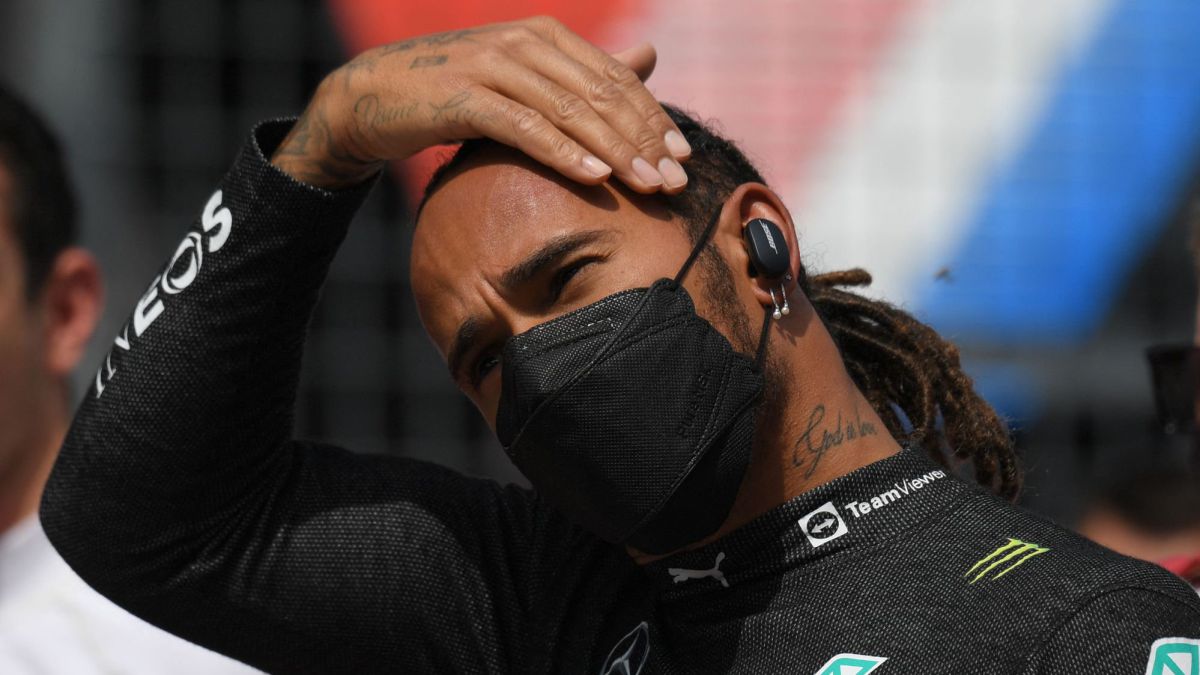 Sir Lewis was singing the classic "these wheels won't last until the end" on the radio when Mercedes was doing double wins, so it's no surprise that in the face of real adversity, against real rivals, his spirits are on the ground. Hamilton is "touched", say the most relevant voices in the paddock, Verstappen has a 32-point lead in the standings and Red Bull have won the last five consecutive races on highly varied circuits. The resurgence of Milton Keynes is thunderous, yes, but it should come as no surprise who drove the greatest car of all time for seven consecutive seasons of hybrid Formula 1.
"The first races, with the same cars, were the most exciting for me in a long time. I was hoping it would be like that all season, but as you can see, they have made a great leap forward," said the Englishman after the race. Austria defeated: "Max is taking it right now and there's really not much we can do. I hope the car goes better in England because it has been very poor in the two weeks in Austria, it has been painful."Hamilton lost 30 downforce points in Austria
In the weeks before, suspicions were raised in the pit-lane around the Honda engine introduced at Paul Ricard, just as before the flexible wings of the RB16B were narrowed and pit stops were slowed down, another of Red Bull's strengths. But Verstappen's car passes all the FIA tests, the power unit consolidated horses that they already had in Bahrain and the factory has not fallen into the dogma of 'we have to think about 2022', so hackneyed in this F1: they continue to evolve the car because they can win a World Cup in December. What better than winning now to continue doing it next year?
It is true that Hamilton's Mercedes had damage to the flat bottom that Toto Wolff estimated at 30 points of downforce that slowed him about half a second from lap 30 and that took him off the podium in Austria: "I'm skeptical, of Glass half empty, but I'll stick with the positives. We have 14 races ahead and we're one retreat from Red Bull. The stakes are not in our favor, that's because they have a performance advantage that anyone can see. But we won't give up as long as it is mathematically possible ".
In any case, a gesture from the weekend clearly defines the current situation of Mercedes in general, and Hamilton in particular: he did not want to renew in 2020 until he won the World Cup, aware that a seventh title would strengthen him in the negotiations ( "I bet on me," he said in his day). In the summer of 2021 he has already signed the next two campaigns so as not to "get distracted from the competition". And perhaps because it is more difficult to raise conditions when you are runner-up. Records
In the garage next door, all is joy, albeit restrained. "We've had a great car in Austria, but in Great Britain (next week, and with a sprint race on Saturday) we will have to maximize our package," said Verstappen, aware that the next fast corner circuit is, on the role, more favorable to Mercedes. Max leaves the Red Bull Ring as the youngest rider to achieve a Grand Chelem, at 23 years old. Team boss Christian Horner sums it up: "Pole, fastest lap, leader every lap and also the first driver to win all three races in a triplet." France, Styria and Austria. Now to Silverstone.
Photos from as.com