The new shirt will carry the 'Sabor a Málaga' logo
Francisco Salado, president of the Provincial Council, has confirmed that the Málaga shirt, which will be presented tomorrow, will bear the logo of the brand 'Sabor a Málaga'.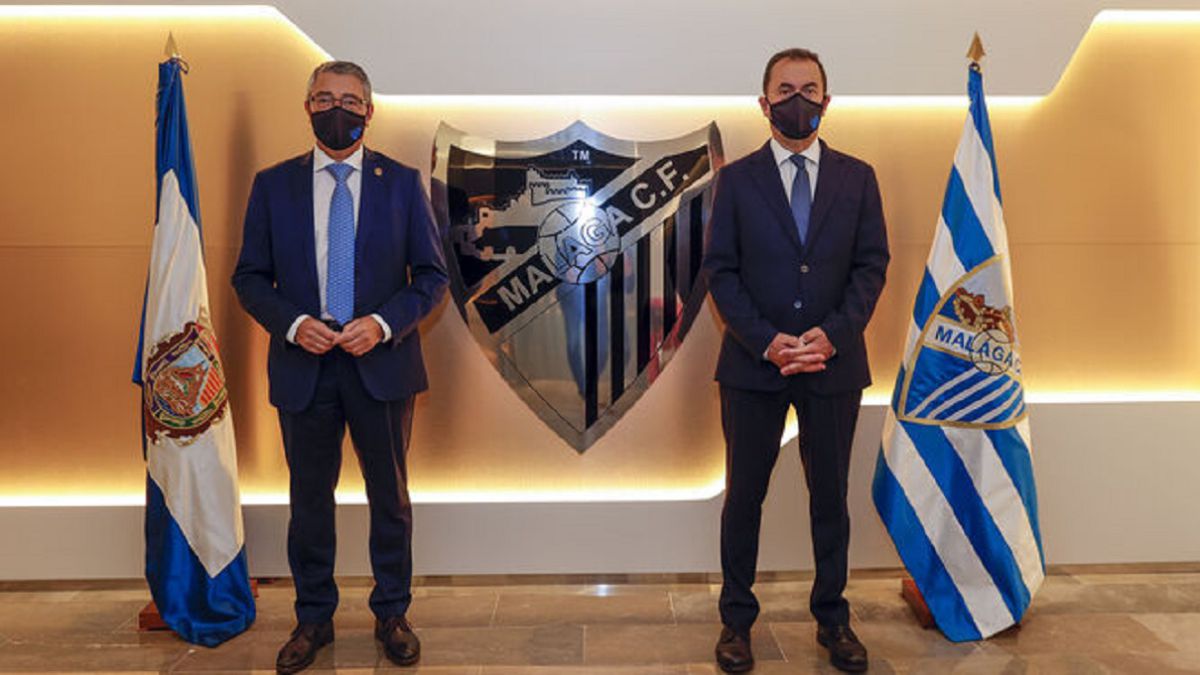 The Provincial Council will dedicate the sponsorship of the Málaga jersey to promoting its brand 'Sabor a Málaga'. The brand of the provincial institution that supports the agri-food sector in the province of Malaga will appear on the shirt of the capital's first team for the next two seasons. This has been announced by the president of the Provincial Council, Francisco Salado, within the framework of the inauguration of the new gourmet market 'Sabor a Málaga' in Torremolinos. Today, Tuesday, July 13, the president has communicated this announcement by letter to the more than 700 producers, restaurateurs and businesses that are attached to the brand.
Salado: he explained it as follows: "I want to announce a news item, the commitment made by the Provincial Council to further promote and visualize the Sabor a Málaga brand. The producers have had it and they continue to have a very bad time. We are convinced to continue betting on this and for the restoration is to create added value and continue creating jobs. As you know, the Provincial Council is Málaga's main sponsor for the 2021/2022 season and the next. Malaga is the club of our loves and it is seen not only in the province but throughout Spain. It will bring the Sabor logo to Malaga, it is a firm commitment by our producers, they deserve it and it will be a fantastic showcase to display our products. Not only for Malaga people, but when we go out of Malaga. Do not miss that shirt for the collection because it will identify us more than anything with Malaga sports, with being a boquerón. We continue. "
Málaga will formally present its new kit tomorrow Wednesday at the emblematic Baños del Carmen.
Photos from as.com