The new Mirandés starts walking
The rojillo team begins the preseason with eight players from the first team and another two from the subsidiary. The first training session was mild, 45 minutes long.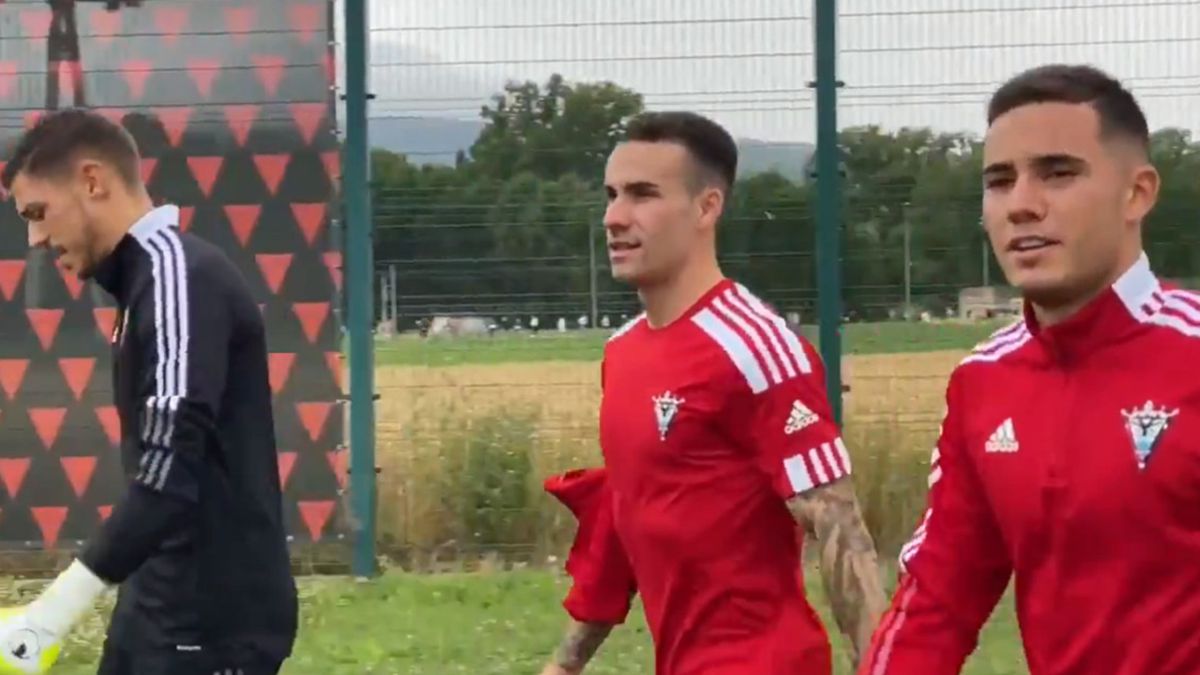 Lolo Escobar has directed the first training session, in order to prepare for the league start of the 2021/22 season, in the annex field of the Anduva facilities. The Extremadura coach had the presence of eight first team players: goalkeeper Lizoain; defenders Odei, García de Albéniz and Letic; midfielders Rementería, Meseguer and Álex López; and forward Simón Moreno. Also present on the first day of work were two players from the subsidiary Óscar González and goalkeeper Aritz de Miguel, who will be the third goalkeeper of the 'jabato' team.
The first contact was smooth, lasting about 45 minutes, with previous gym work under the orders of the physical trainer, Pablo Gómez. The goalkeeping coach, Anxo Martínez, has worked separately with Lizoain and De Miguel. Until Saturday, the team will jump onto the annex lawn from 10:30 am. The footballers will enjoy the rest day on Sunday. Incorporations such as Íñigo Vicente, Anderson and Ramón Juan still have a few more days of vacation to join the group.
Photos from as.com