The mess continues: Red Bull asks to review the sanction to Hamilton
The 'energetics' exercise their right to review the Silverstone accident and will try to get the FIA to change the punishment with new evidence.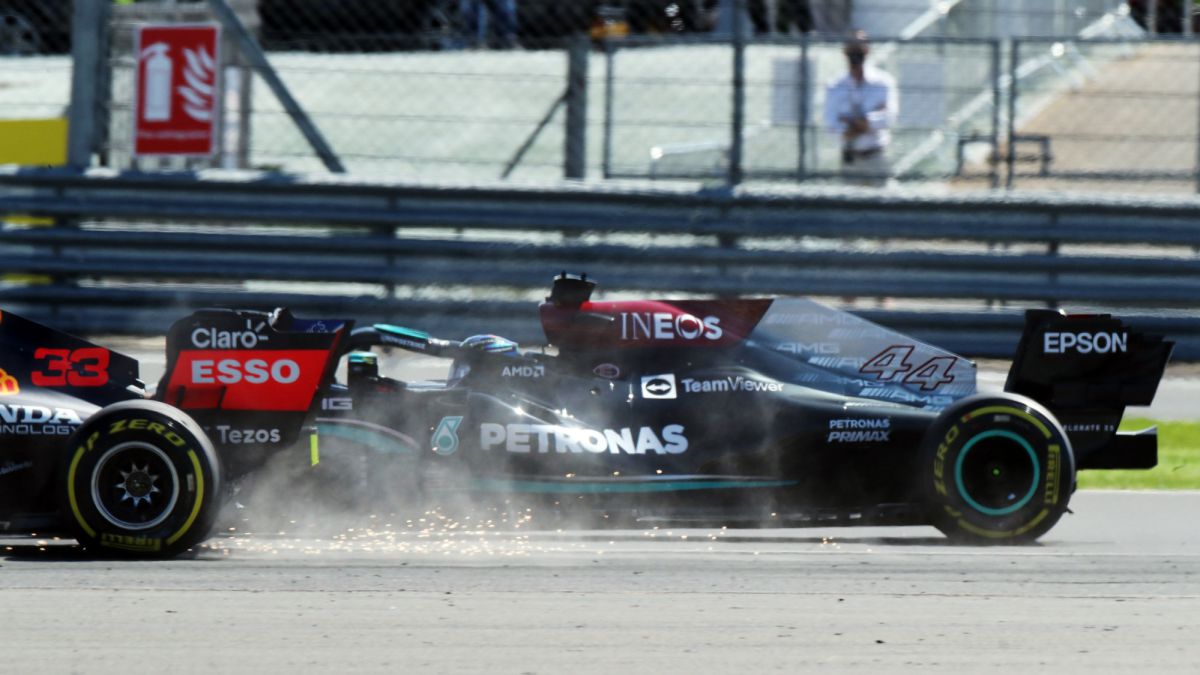 Okay, Red Bull assured in the words of Helmut Marko that they would not seek "revenge or other stupid things" against Hamilton and Mercedes, but it was easy to intuit that the accident that marked the Silverstone weekend was not going to stop there. Those of Milton Keynes are not willing to turn the page so quickly, before doing so they want an answer that convinces them that the sanction that the commissioners imposed on Lewis was the correct one. For this reason, they have asked that the incident be reviewed and that is what will be done this Thursday, at 16:00 CEST, in Hungary.
This was announced by the FIA through a statement in which it is said that Red Bull exercised its right to review the action on July 23. It will be done in a videoconference in which the two team leaders, Christian Horner and Toto Wolff, must be present, and in which each one can call up to three witnesses to clarify the facts and reach the conclusion of whether the ten-second penalty Hamilton were enough or, as they defend in the energy team, he had to face greater punishment, even disqualification.
For their appeal to be successful, Red Bull must provide new evidence of the accident as stated in article 14 of the International Sporting Code to which they have accepted: "If a significant and relevant new element is discovered that was not available to the parties that seek review at the time of the decision in question, the stewards who have issued a ruling or, failing that, those appointed by the FIA, may decide to re-examine their decision following a request for review… ".
Precedent of another review ... with Hamilton
This will not be the first time that Mercedes is involved in a review like this with Hamilton as the protagonist, although in the previous one he had the role of victim. It was after the 2019 Canada race, when Vettel was sanctioned with five seconds after going off in a chicane and forcing the Briton to change the trajectory and almost go against a wall. Ferrari asked to review the action that left them without victory by contributing some elements that they considered new, but the FIA considered that they were not relevant and did not go into it. Will Hamilton and Mercedes win again now?
Photos from as.com