The Lakers, with the fishing rod: Chris Paul, Russell Westbrook ...
The Lakers activate the market mode a few days to open the option of free agents and has two ideas: Paul and Westbrook.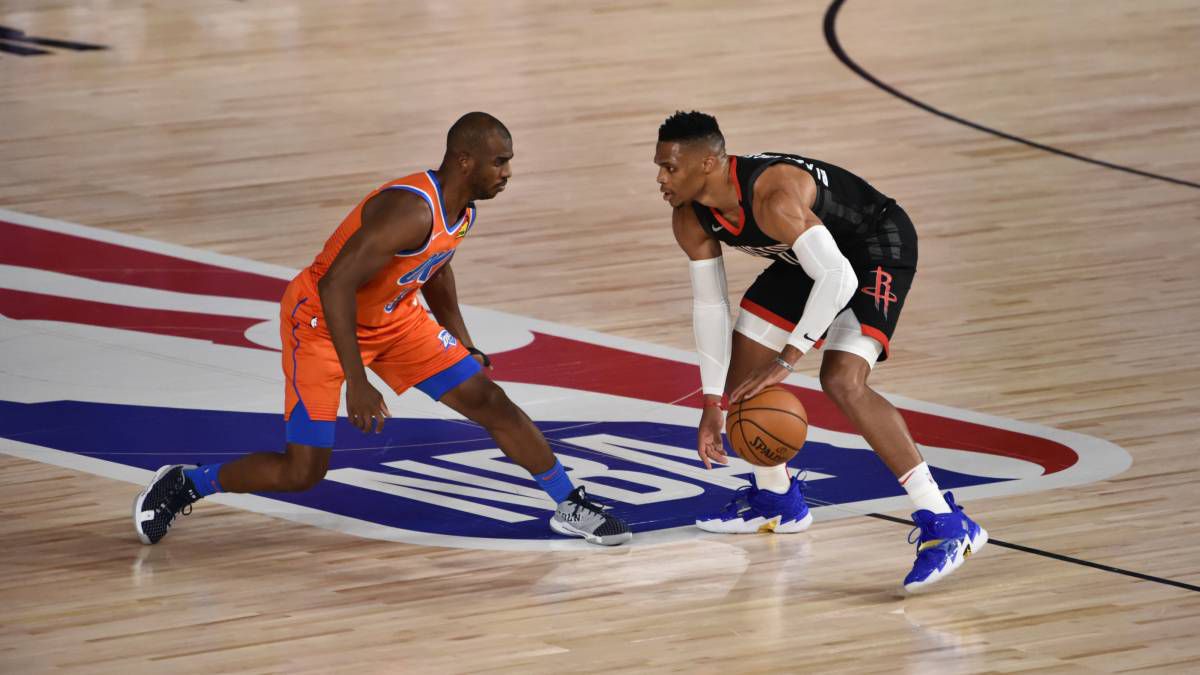 The tweet from 'Magic' Johnson in which, after having lost to the Bucks and being left without a title again, he asked Chris Paul for the Lakers, mentioning the friendship with LeBron James, does not fall on deaf ears. The Angelenos have him in mind despite his voluminous contract, for which he has the option of staying in Phoenix earning $ 44.2 million next year or going on the market to look for even more money. This is what Marc J. Spears of The Undefeated says.
In Chris Paul's case it should be with a sign & trade, as he did when he left the Clippers for the Rockets, because the Lakers can only give him 9.5 million in salary.
You are not the only one. There is another player on Rob Pelinka's schedule to make an effort for.
The case of Russell Westbrook would also entail a sign & trade but for the part of the transfer, the only possible option since he has a contract in force, from the Lakers. They would need to include players of value and who, as of now, are not on the squad, such as Dennis Schröder and Talen Horton-Tucker. Kyle Kuzma is another of those mentioned there.
The information ensures that there has already been an approach with these names. The Wizards dream of being able to keep him, but Westbrook is from Los Angeles and in recent weeks the relationship between LeBron and Davis through Instagram with his wife has been striking in what some have taken as an attempt to convince them to wear purple and gold.
At the moment Frank Vogel's only count, as contract players, with LeBron James, Anthony Davis, Marc Gasol, Kyle Kuzma, Alfonzo McKinnnie and Kentavious Caldwell-Pope, since Montrezl Harrell has a player option to follow on which he must give answer.
Photos from as.com