The judge extends the judicial administration of Malaga for another six months
José María Muñoz will continue as judicial administrator until January. He considers that the cost-staff limit will be "much higher than 3.2 million euros".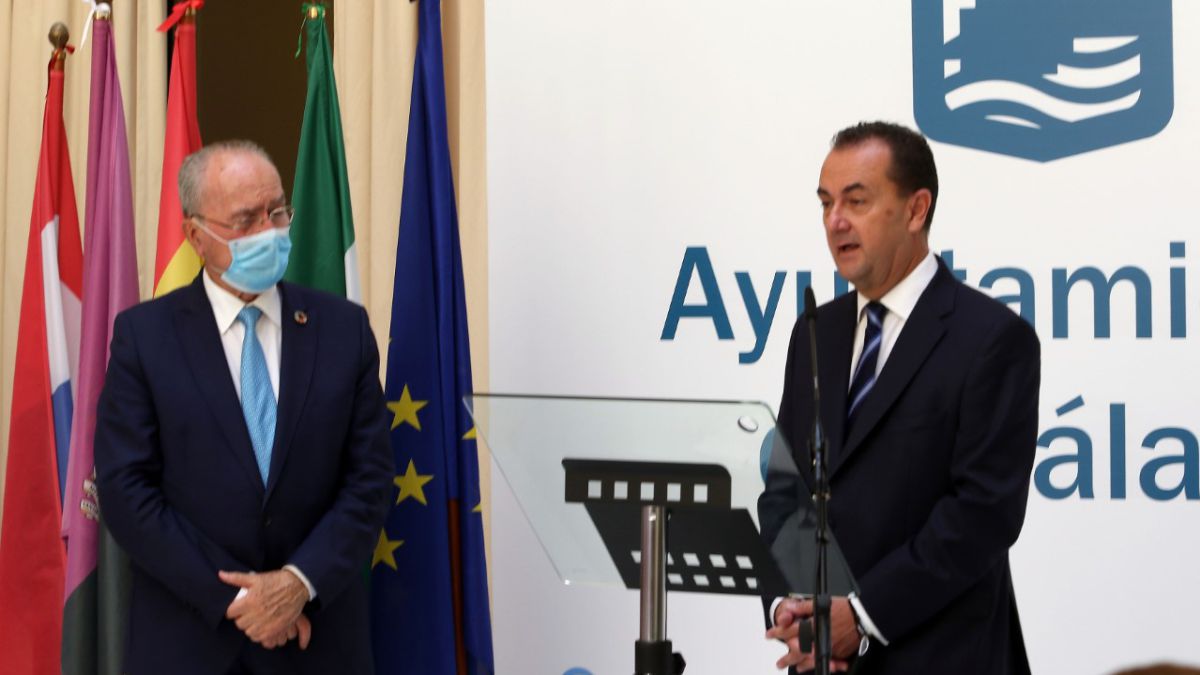 According to the Cadena Ser of Malaga, the Magistrate of the Court of Instruction 14 of this city has declared the investigation of the Málaga Club de Fútbol case "complex" and has extended the instruction by six more months. In practice, it means that the club will continue to be governed by José María Muñoz as judicial administrator until the end of January of next 2022. A decision that can be challenged by means of an appeal for reform within three days or subsidiary of appeal.
Precisely Muñoz was in the City Hall with the mayor, Francisco de la Torre, in the announcement of a sponsorship agreement under which Malaga will receive 350,000 euros net, double if next year it is promoted to First.
This was explained by the first mayor. "We will go up to 350,000 euros without VAT. Net. These amounts will be contributed within 2021 and 2022. If we were able to upgrade to First, the amount would double. The message is that we need a series of external supports that guarantee some sponsorships to be considered by LaLiga. We are looking for a return to the city. This news is the result of the work of the Economy and Finance area. "
José María Muñoz had time to touch on some issues. "Thank you for this support. The loan that will be signed this week is very important for the club. This will balance the treasury and from now on we will be a balanced club. With the support of the Provincial Council and the City Council, we came out of a situation adjusted to a more normal one. We can raise the salary cap. We have the salary limit for the registrable workforce, at 3.2 million euros, but I am sure that we are going to raise much more than that figure. I continue to appeal to companies in Malaga. Now is the time to bet. Maybe within one or two years that support is no longer so necessary. "
BlueBay and the judicial intervention that this hotel company, with 47% of the club's shares, considers is no longer necessary. "The important opinion is that of the Honorable Member. The circumstances have not changed. As far as I know, an appeal for cassation will be prepared before the Supreme Court. "
Contact with BlueBay and line of credit. "Meetings like the ones I try to have are always from the strictest cordiality. Each one presented their arguments. I trust that this week we will sign. It can be tomorrow or the day after. We are not going to be at 3.2 million euros of cost-staff limit. If last year with 2.1 million euros we were in 12th place ... We are waiting for the Junta de Andalucía to tell us what the capacity may be. I call on the fans to raise the number of subscribers to 18,500. I hope it's 20,000. "
Change of scenery. Debt of Malaga. They are 13.6 million euros according to BlueBay. "I think they don't know. That is not Malaga's debt figure. There were six companies that opted for financing, of which three remained, they are very serious companies. I do not agree with that approach at all. We are in the same scenario as in February 2020. It is not the opinion of BlueBay or José María, it is the opinion of the Honorable Member. "
Photos from as.com