The Blue and White squad will have to spend the night on the island to start tomorrow Wednesday with the usual medical examinations and COVID-19 tests.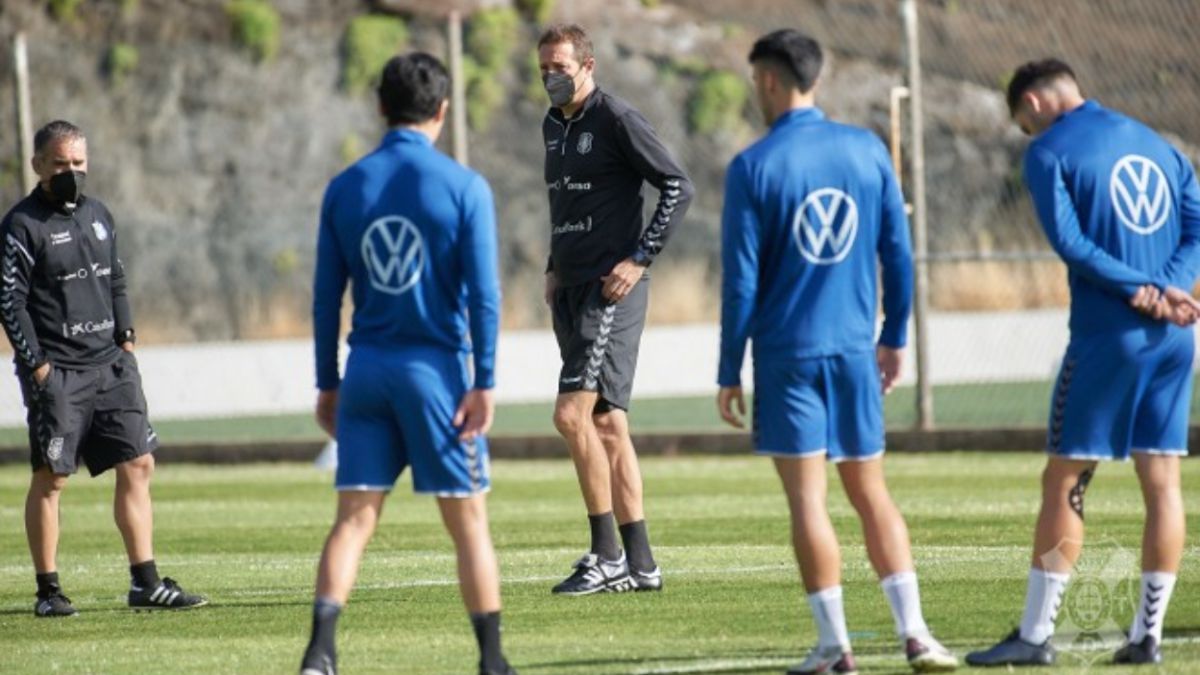 After 39 days off, the Tenerife squad ran out of vacations and returned to activity. Players must spend the night on the Island this Tuesday to begin tomorrow, Wednesday, with the usual medical examinations and COVID-19 tests. Once this pertinent and necessary step has taken place, the preseason work will begin under the orders of Luis Miguel Ramis.
The first squad players will be joined by the ten homegrown players chosen to start the activity: goalkeepers Víctor Méndez and Ale Medina, defenders David Rodríguez and Omar Jaiteh; midfielder Félix Alonso and attackers Dylan Perera, Thierno Barry, Ethyan González, Jorge Padilla and Elliot Gómez.
It is also worth mentioning the presence of the four reinforcements made so far: goalkeeper Juan Soriano, central José León, right-back Jérémy Mellot and midfielder Álex Corredera. Who will not be present will be Shaq Moore because he has been summoned by the United States team to participate in the Gold Cup.
During the first two weeks, the works will be carried out on the island (between El Mundialito and the Ciudad Deportiva) and then move to the peninsula and carry out a more intense pre-season stage at the Pinatar Arena facilities, where they will remain from July 25 to Aug 2,
During their stay on Murcian soil, the Blue and Whites have already confirmed three friendlies: against Elche, on July 28, Cartagena, on July 31 and Albacete, on August 1. It is not ruled out that before the trip and on the way back, some more matches will be played to arrive in the best conditions at the start of the league against Fuenlabrada (August 14-15), at the Fernando Torres.It will also be curious that after nine seasons, work begins without the presence of Suso Santana, one of the dressing room captains who announced his retirement from football last month. The man from Tenerife, who was not part of the coach's plans, has joined the sports management staff and will be the entity's Centennial Ambassador.
Photos from as.com