The Finns, kings of precocity in the World Cup
With his triumph in Estonia, Kalle Rovanpera goes on to top a ranking in which he is followed by Jari-Matti Latvala, Henri Toivonen and Markku Alen.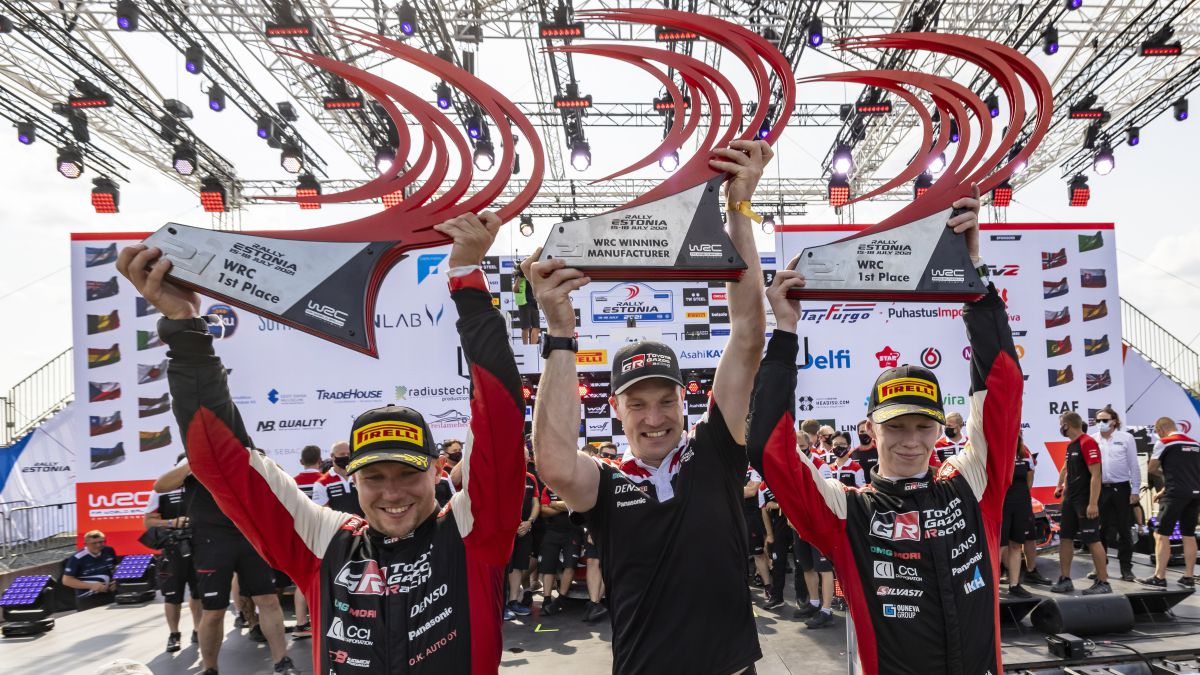 Despite the fact that France has overtaken Finland in the rankings of titles and victories in the World Rally Championship, the Finns are still the kings of precocity. Four drivers born in the Nordic country top the classification of earliest victories, led since the last Estonian Rally by Kalle Rovanpera, followed by Jari-Matti Latvala, Henri Toivonen and Markku Alen.What Rovanpera has achieved in the Estonian stages with 20 years could have been described as a utopia not so long ago. To run in rallies it was necessary to have a driver's license, so the age of initiation in competition was 18 years. But with the opening of some countries like Latvia to allow younger pilots to compete, this barrier has been overcome, and Kalle is the first exponent of this baby boom in the specialty.It took 13 years for someone to break the record held by the now Rovanpera boss Latvala, who since the 2008 Rally Sweden was the record holder at 22 years old. But it took more time for Jari-Matti to break the mark than another Finn, Toivonen, did at RAC Great Britain in 1980 by winning at the age of 24. It took 28 years for that to happen.It is curious that the most successful pilots in the specialty achieved their first triumphs with many more years. Sebastien Loeb and Carlos Sainz won for the first time at 28, and Sebastien Ogier at 26. And yet they grab the biggest bite of the triumph and title cake in history. Because it also happens that in rallies you can win at a very old age. The long-awaited Bjorn Waldegaard triumphed in the Safari Rally in 1990 at the age of 46 and a half, Loeb won his last rally with almost 45 and Sainz with more than 42.Now it seems that precocity is on the rise, and after Rovanpera we have another illustrious son, Oliver Solberg, who at 19 years old appears at the door of the great teams. And behind there are many kids who want to buy time while starting to compete at an early age. This is the case of the Spanish Gil Membrado, who at the age of 13 has already made his debut in Latvia. Rovanpera also ran his first rally at that age, and has just become the youngest winner and the first millennial to win the World Championship.
Photos from as.com