The Ferrari promises in Hungary
After taking the podium at Silverstone, the Hungaroring is one of the tracks that should favor SF21. Although Sainz clarifies: "It is no longer a circuit with slow corners".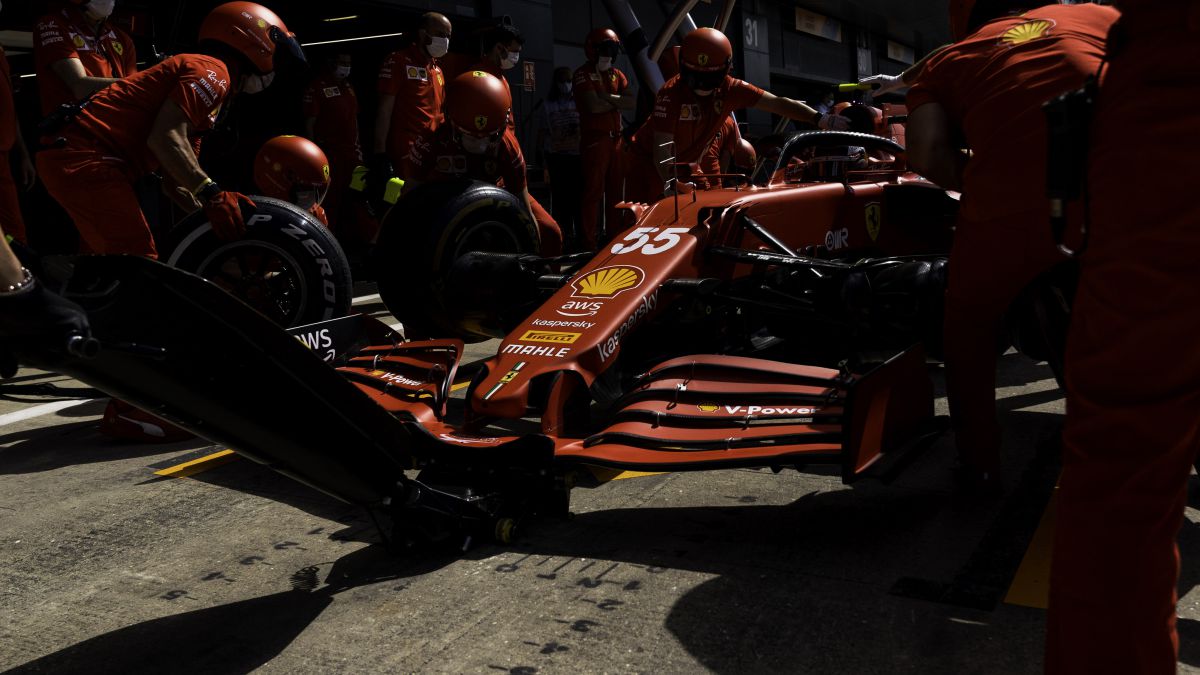 "In Hungary we are not going for the victory, but for the double", joked Mattia Binotto with his two drivers when asked if on a slow cornering circuit such as the Hungaroring, Ferrari will regain the level with which it astonished in Monaco and added two consecutive poles. Leclerc's recent podium at Silverstone gives them wings, because it adds to the one that Sainz achieved in Monte Carlo and makes up a season in which the progression of the Italians was already good.It should not be forgotten that the car that almost achieved victory last Sunday in Great Britain is the same one that the Maranello factory sent to the Bahrain GP that opened the season in March, with recent modifications to the flat bottom and little else (the new part is used from Austria with good results). The improvements come because the team is capable of extracting more performance from the same material and also mitigating the degradation and graining problems so common with the SF21, to the point that Leclerc shone by pure race pace in one of the circuits that most demands from the front tires of the entire calendar, that of England.
However, before preparing for the Hungarian GP and fine-tuning the car's settings, the two drivers are cautious. "It is good to be optimistic, more after three good performances, but we have to be realistic. There is a good atmosphere, but to think that we can go for the victory in Budapest is too optimistic. We would be happy to be behind the top two teams. "said Leclerc.
Carlos Sainz uses the technical plan to justify this approach: "Monaco and Baku are circuits with second and third gear curves. But Budapest, with these cars, has curves that are medium speed. Years ago it stopped being a curved track slow. We will have a good chance, but from the data we still see that (Mercedes and Red Bull) have more pace than us and should be ahead in Hungary. "
Ferrari is fourth in the constructors' championship with 148 points, close to the 163 that McLaren adds from third place. They are more than the Italian team added throughout last season. In 2020, in addition, Leclerc and Vettel climbed to the podium three times, and this season the Monegasque and Sainz have already climbed twice. Charles is sixth in the Drivers' World Championship and Carlos, seventh, with a difference of 12 points between them. Leclerc's income increased in the last race with his second position, although, in percentage, it is the smallest difference between teammates on the grid 2021.
Photos from as.com