The Estudiantes will yield to one of its great pearls: Arroyo
The Chilean point guard (1.87 meters and 21 years old) points to Real Canoe of LEB Plata for next season. You are now with your selection.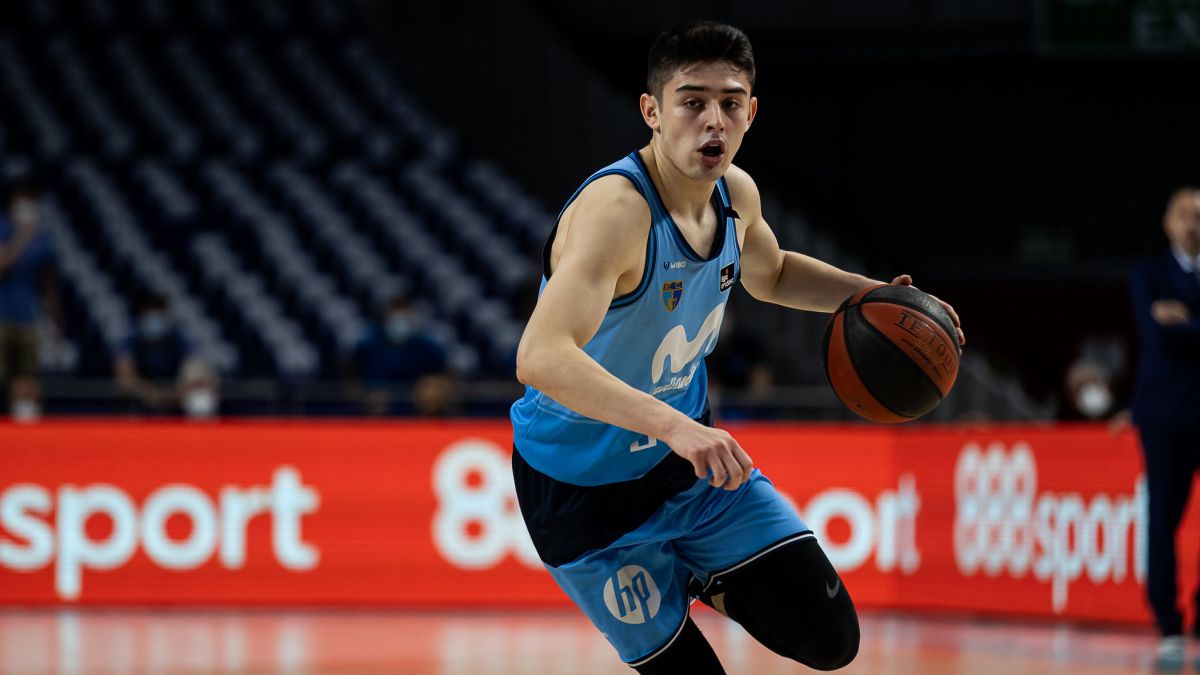 Movistar Estudiantes continues to prepare its squad for next season, the first in the LEB Oro after 74 years of history, although for the moment everything is fixed on the casualties ... with the exception of the coaching staff: renewal of Jota Cuspinera as main coach and Alberto Lorenzo as second, and the arrival of Iñaki Martín as assistant.
On July 5, the schoolboys announced the departure of eight first-team players: Aleksa Avramovic, Alec Brown, Martin Laksa, Ángel Delgado, Nemanja Djurisic, Zeljko Sakic, Aleksander Cvetkovic and Víctor Arteaga. Two days later, that of the captain, Édgar Vicedo, was communicated.
A drip of exits that also affects the quarry. And if this Thursday Álex Tamayo and Diego Alderete were fired (all their lives in Estudiantes and a questionable loss), now it is Nacho Arroyo's turn. As AS learned, and in the absence of official confirmation, the Chilean international base (1.87 meters and 21 years) will play for Real Canoe next season as a loan from LEB Plata.
Arroyo occupies a non-EU position and the player's family works to obtain Spanish nationality. Any citizen of an Ibero-American country can request it after two years of residence in Spain.
Career with Movistar Estudiantes
The South American is one of the great pearls of the Generation of 2000. He landed in Madrid at the age of 17 and was key to winning the Madrid junior championship in 2017-2018 and his promotion to LEB Plata in the 2018 season -19. He has played 10 games with the majors, three this season: in the last one, against Hereda San Pablo Burgos, he demonstrated his ability with the ball and his great vision in attack (for the memory, his connection in alley oop with Rubén Domínguez). His debut with the first team was on May 26, 2019 in Badalona against Joventut on the last day of that season.Trajectory with Chile
With Chile, the point guard has performed at a high level in lower categories (three bronzes and one gold in the South American U-17 in Peru), which opened the doors to the Absolute: he debuted in February 2019 at the Windows qualifying for the World Cup in China against Canada and the Virgin Islands. Now, he fights with La Roja in the Pre-qualifying for the 2023 World Cup.

Photos from as.com