The coronavirus alters the set-up of Gallego's squad
The club makes public the sixth positive case, the majority of homegrown footballers and "due to external infections", clarifies the head of medical services.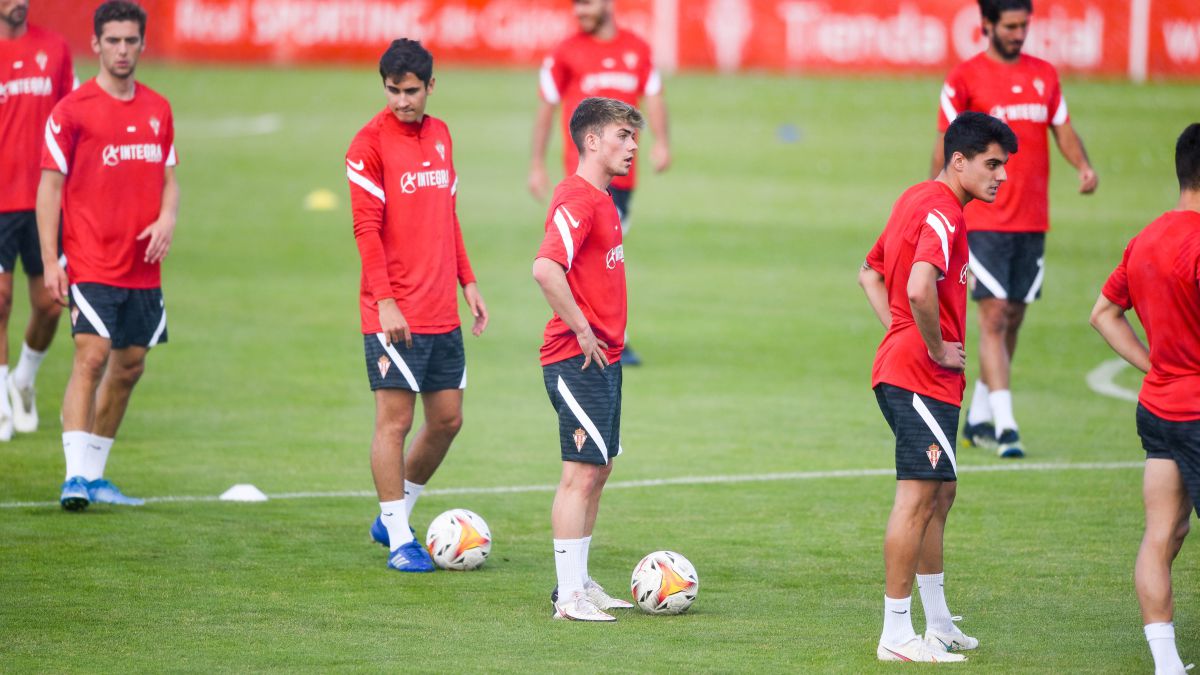 The coronavirus affected the Sporting squad in full competition last season and it seems willing to alter the preseason of the Gijon team seven months later. The club from Gijón made public yesterday the sixth positive in COVID-19 in the squad of players that David Gallego has under his command, the seventh in Mareo where a case has also been registered in the subsidiary.
The person affected on this occasion is Javier Mecerreyes, one of the many players from the quarry whom Gallego wants to see up close, who is in good condition and isolated. The head of the club's medical services, Dr. Antonio Maestro, assured that "all the infections that have occurred so far are external."
The preseason began for Sporting without five players. Bogdan Milovanov and Álvaro Vázquez -both first-team players-, Álvaro Santamaría, David Fernández and Marcos Trabanco are the other players who tested positive in the first tests after the players returned to Mareo, after their holidays. The five, who carry out specific work in their homes, underwent new PCR tests this Monday and the results are expected to be negative in the next few hours so that they can get back to normal work with Sporting.
"The six cases of COVID are concerned and we are also concerned that they are external infections," said Dr. Maestro. "We can never classify it as a contagion in the facilities of the entity, where we are following the recommendations of the protocols of LaLiga and the health entities of the Principality of Asturias," he added.
The pandemic severely punished Sporting at the beginning of the year, on that occasion with up to ten infections. "All those who have experienced COVID are in great health," said Maestro. However, he also commented that the medical services have taken extreme precautions and vigilance with those players with any sequelae of the virus. "A special follow-up is being done," he clarified.
Now that the pandemic situation is very different, but with special incidence in the age groups of the footballers, Dizziness strikes again. "All infections are considered external. Today, with the wave that exists in our region, we take into account the risk situation and the risk ages," said Antonio Maestro. The subsidiary has also been affected by the positive of the goalkeeping coach, Nando Juárez, isolated since the result of his test was known, on the first day of training.

Photos from as.com