The available Atlético players will undergo a medical examination and start the preseason. The bulk of the staff has had international competition.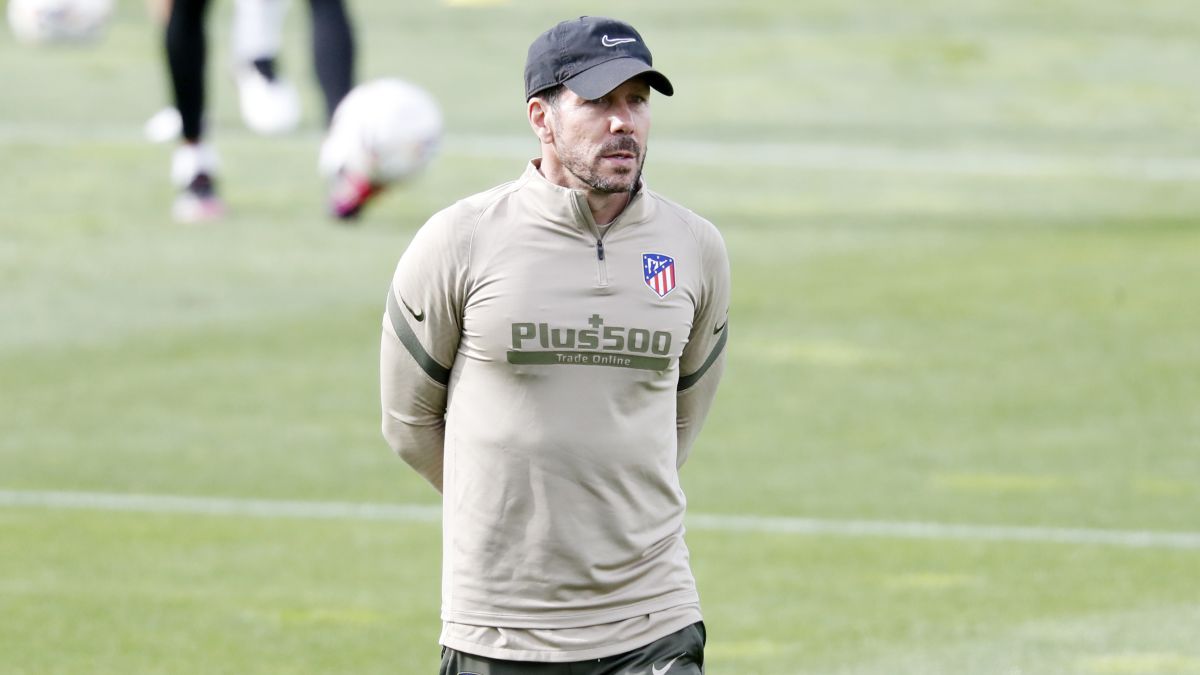 Atlético returns to work. The 2020-21 LaLiga champion will start the preseason today with the bulk of his squad absent, after seven of the players who starred in the success of the championship were summoned for the Eurocup (Koke, Llorente, Trippier, Lemar, Carrasco, João Félix and Vrsaljko), five to the Copa América (Lodi, Felipe, Giménez, Luis Suárez and Correa, who should be added to De Paul) and Herrera to the Gold Cup.
Simeone will be able to count on the recent signing of Marcos Paulo, with options to be Vitolo's replacement in the squad after the Canarian's departure to Getafe and the first champions to go on vacation are expected to be present, in the case of Oblak, Savic, Hermoso, Kondogbia, Grbic and Saúl, the latter two with options to move in this same market. El Cholo will have reinforcements with the return of their loaned players, with Saponjic, Arias and Manu Sánchez with a first team card. In the case of Nehuén Pérez, he has been summoned to play the Olympic Games. The Argentine coach will also turn to his quarry to become strong and start preparing a season where the great dream is to repeat success.
During today, the rojiblancos footballers will undergo the pertinent medical examinations before putting themselves in the hands of Profe Ortega. Next Sunday the squad will head to Los Angeles de San Rafael to continue with their preparation for a week, a tradition that began in the 1972-73 academic year and where the Uruguayan physical trainer squeezes his footballers so that they can catch kilometers on their legs . Atlético has five friendly matches scheduled: the traditional Jesús Gil y Gil Memorial on July 23; against Salzburg on July 28 and against Wolfsburg on July 31; the Carranza Trophy on August 4 visiting Cádiz and against Inter Milan on the 7th in Israel, a week before starting LaLiga.
International players will be incorporated as their presence in tournaments with their national teams has ended, where all of them reached at least the round of 16 and some continue to compete. Felipe suffered a partial tear in the external lateral ligament of his right knee and is already working on his rehabilitation, hoping to arrive ready for the start of the League, when Atlético will make their debut visiting Celta. João Félix, for his part, underwent surgery on his right ankle and the idea of the coaching staff also involves having him available for the start of the course, after dragging around for several months. Atlético kicks off the season in an atypical summer, plagued with absences and with the opportunity for young values when trying to convince Simeone of their abilities.

Photos from as.com