The bomb that comes: the Lakers, close to signing Westbrook
Both Shams Charania and Adrian Wojnarowski, the two journalists with the most sources in the NBA, have assured that the operation is well advanced.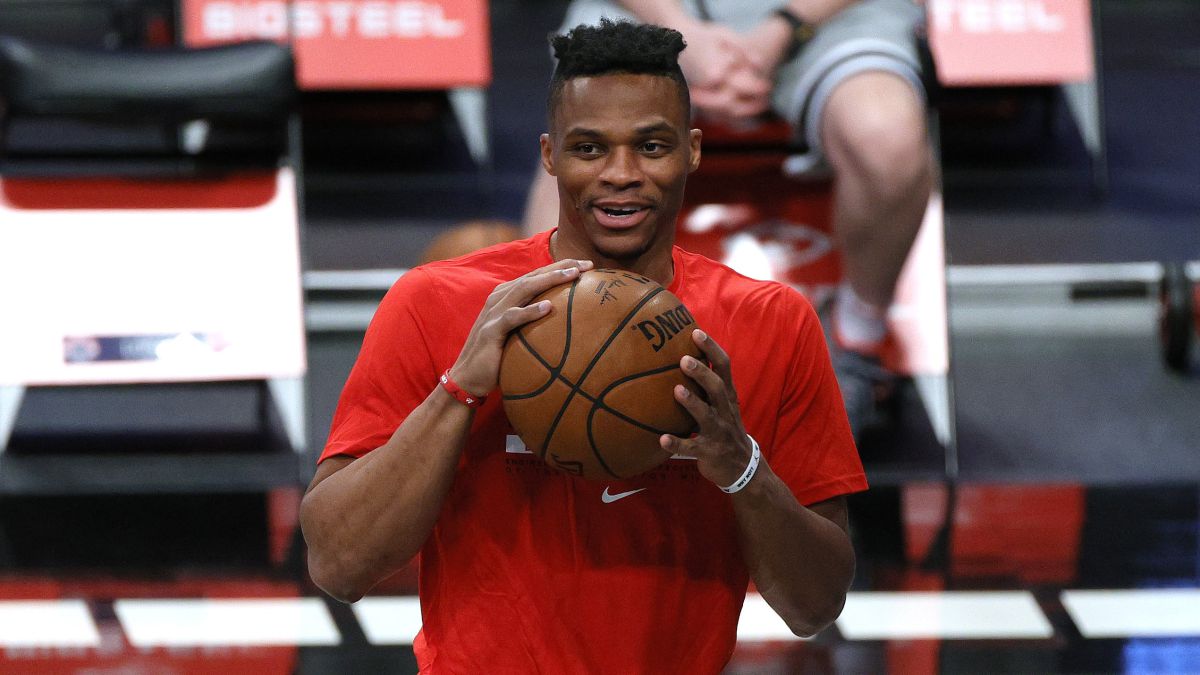 A few hours before the draft begins (02:00, Spanish time) and four days after free agency opens, the NBA market bomb is about to explode. The Los Angeles Lakers are very close to taking Russell Westbrook, the star point guard of the Washington Wizards. Rumors that the Los Angeles team wanted to move big in the market had been coming for weeks, with names like Chris Paul or Ricky Rubio on the table.In return, everything pointed to players like Kyle Kuzma and Montrezl Harrell (if he accepted the optional year that he had left on his contract, as it seems it will happen) would be the sacrificed. And while ESPN journalist Adrian Wojnarowski initially pointed to a possible deal with the Sacramento Kings to swap those two players for guard Buddy Hield, one of the league's most profuse triplists, attention has quickly turned to the capital. . Because in Washington the news was jumping ... Or rather on the Twitter of Shams Charania, a journalist for The Athletic.
He was the first to point to the name of Westbrook as a priority objective of the Lakers and to affirm that the negotiations between both franchises would be advanced. Later, and without ruling out the Hield-Kings route, Wojnarowski also confirmed Charania's information. In the case of the Lakers-Wizards agreement, in addition to Kuzma and Harrell, the Angelenos would also contribute Kentavious Kadwell-Pope, one of the most important secondary in the last two years.
According to Charania Westbrook would have decided to leave the Wizards, with whom he played the play-in after finishing eighth in the Eastern conference. If the signing is confirmed, it would complete the third Big Three in LeBron James' career alongside Anthony Davis. The previous ones were in Miami (Wade and Bosh) and in Cleveland (Irving and Love).

Photos from as.com