The Baskonia and Tonye Jekiri part their ways
The Nigerian player leaves the Baskonia discipline by surprise, since the one who aimed to leave the squad was Youssoupha Fall.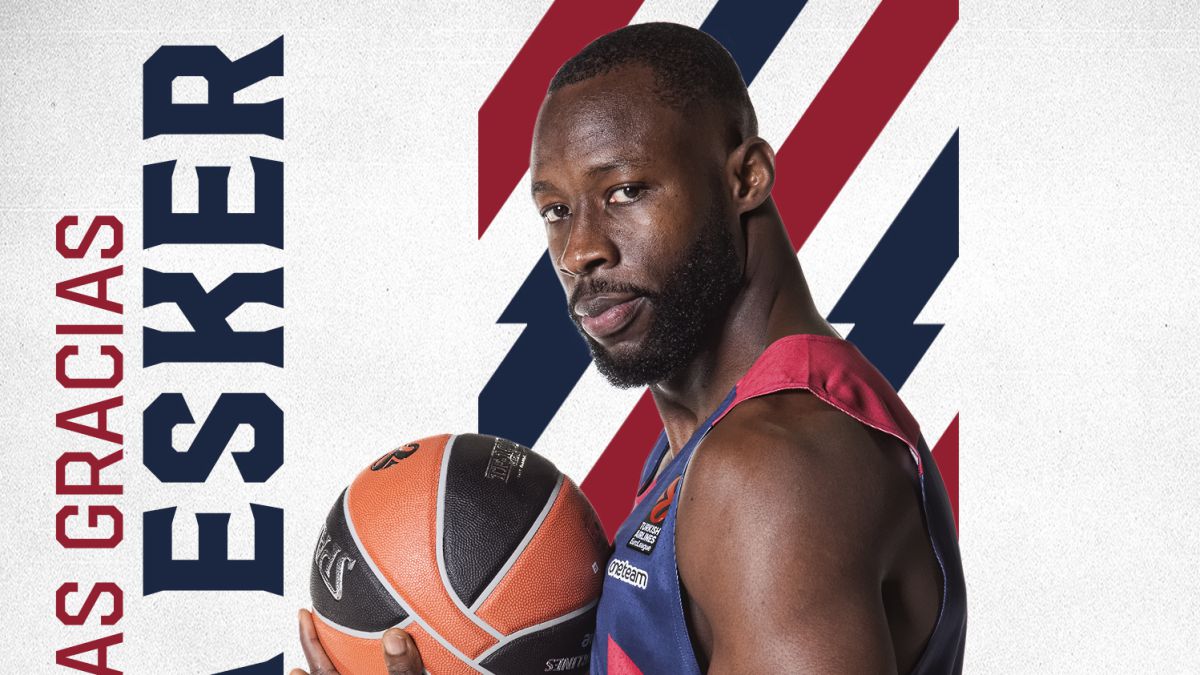 The Nigerian player ceases to belong to the Barça discipline after defending the Vitorian shirt last year. After an intense season, the Nigerian center and Saski Baskonia parted ways. Tonye Jekiri has defended the Baskonia colors in a total of 70 games, 39 in the Endesa League and 31 in the Euroleague. The club "wishes to thank Tonye Jekiri for her commitment and professionalism during the time that she has worn the Barça shirt and wishes her the best of luck in her professional and personal future."
The news has surprised Baskonians since the one who had all the ballots to leave the Vitoria discipline was Youssoupha Fall, in whom some French teams had been interested. A few weeks ago Ilimane Diop also left for Herbalife Gran Canaria and young Macura for Novo Mesto. The incorporation for the painting is Matt Costello.
Costello will soon play with a passport from the Ivory Coast and will not occupy an extra-community place as he is a cotonou. For now, they have left the Baskonia Henry, Polonara, Diop, Villdoza, Dragic, Massenat and Colom. The additions are Baldwin IV, Fontecchio, Costello, Granger and Marinkovic. The wheel is still running and there will be more movements.
Photos from as.com