The Alcorcón cannot with the Rayo Majadahonda
The third test of the Anquela team ended with a defeat against Rayo Majadahonda thanks to a goal from Raúl Sánchez.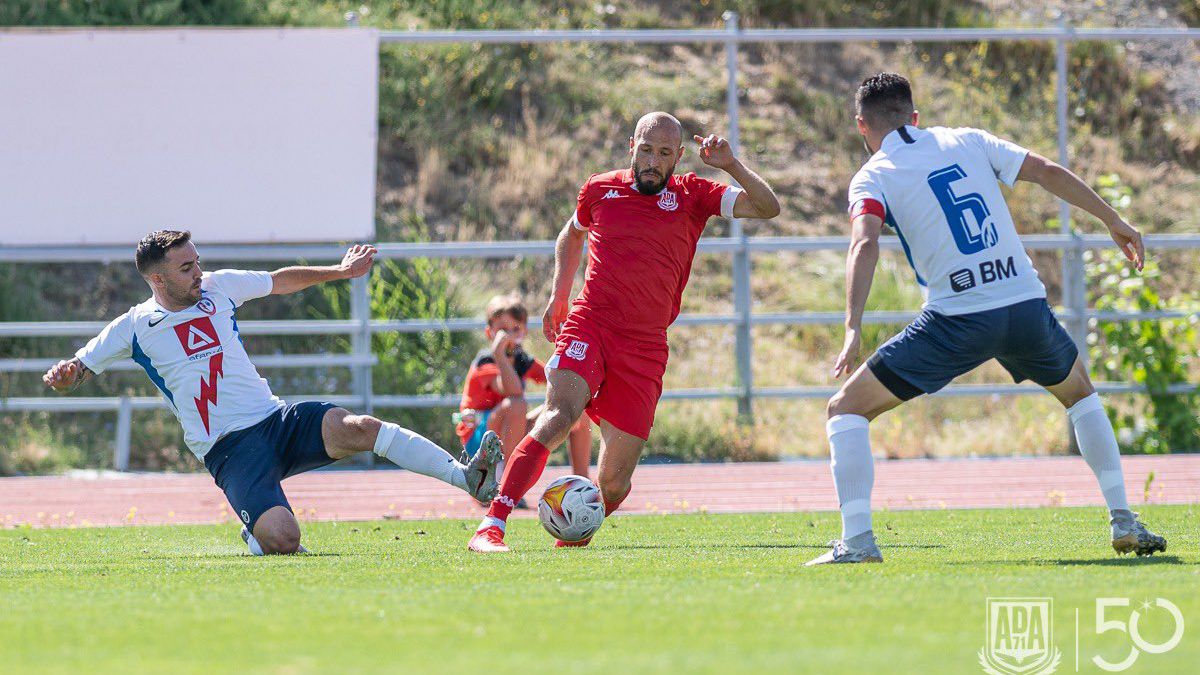 In the first minutes of the first half Rayo Majadahonda managed to get ahead. After a center from the left-handed side, Raúl Sánchez takes advantage of a dead ball in the area to send it to the back of the net. Little by little AD Alcorcón was taking possession and the rhythm of the game. Soccer went through players like Juanma Bravo and Fidel Escobar and the potter danger came through bands with players like Juan Hernández. Ernesto, with a lot of mobility both in the midfielder and on the wing, was also one of the most outstanding in attack.
The most dangerous play by Alcorcón came with a direct free kick from Juan Hernández from the balcony of the area that goalkeeper Gorka took out notably. At half-time 0-1 for the Majariegos.
The second part began with a great carousel of changes. Up to 20 of the 22 protagonists entered for refreshment. Only Rintaro for Alcorcón and Iván López for Majariegos continued.
Moyano in the medulla gave one more march to Alcorcón. Marc Gual was seen as participatory as in the last match against Talavera, but more unassisted. The Alcorcón dominated territorially and set the pace of the match, but it needed to generate clear chances. In the Majariegos the departure of Ruiz Mateos gave them more bite in attack. Of 34 he was the clearest visitor but poor control prevented him from finishing when he was alone against Dani Jiménez.
At the end, AD Alcorcón could not defeat Rayo Majadahonda who showed himself to be a very serious and orderly team. The final result was 0-1 for the Majariegos. The potters will start the preseason stage on July 26 at the Marbella Football Center. On Wednesday July 28, Alcorcón will play against Cotrone.
Photos from as.com