The 2.10 giant who overcame a leukemia and delighted the British with a hole in 1
Jonathan Thomson battled the disease in his childhood and has made his debut in the only European major passing the cut and with a milestone not achieved since 2011.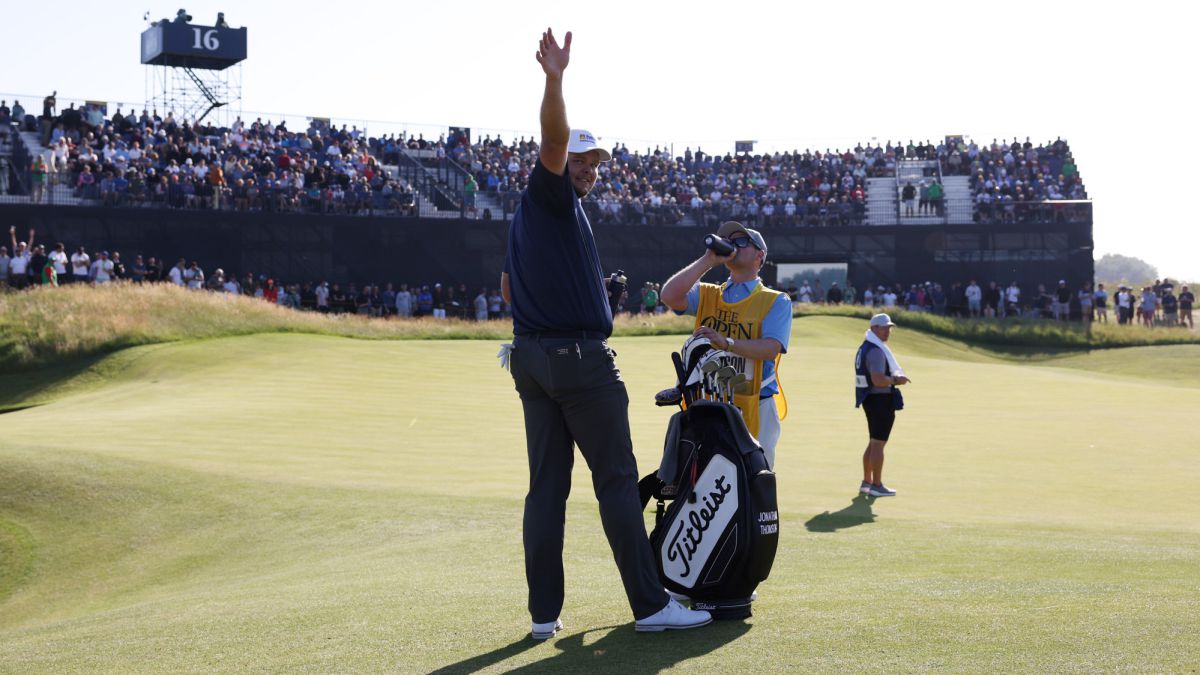 Jonathan Thomson focuses his gaze as he approaches his body to the tee. His 210 centimeters tall and more than 120 kilos in weight are more typical of a basketball pivot than a golfer, but this 25-year-old Englishman, a native of Sheffield, and a professional since 2016 has not had a life in which what he seems to be what happens. There were few doubts in his first years of existence that his future would be close to a basketball hoop seeing that his father measures 2.04m, his mother 1.76 and his sister 1.82. However, at age 7 he was diagnosed with lymphoblastic leukemia, which he fought for 5 years. The victory brought him a side effect related to his future: he would not be able to perform impact sports.
The decision was made on its own as Thomson had been playing golf at Rotherham Golf Club since the age of 5 alongside Danny Willett, future winner of the Augusta Masters in 2016. Jonathan has made his major debut at the British Open at the Royal St . George's of Sandwich, after qualifying in the previous one, and his impact has not only been ficalized in his remarkable physical appearance but also that he has passed the cut and has marveled with a hole in 1 on par 3 of 16 on the second round, something that did not happen in the only great European since Tom Watson did it in 2011.
"My number one goal is to just enjoy the whole experience. In the past, this was always the dream for me when I was lying in my hospital bed. He kept saying, 'I'll play in an Open.' And now, I have qualified for my first major, and it's the Open. And I've made the cut. And I made a hole in 1. It's great. There are no words ", Jonathan assures 'Golf Digest' before explaining how his fight against the disease was:" When the doctors gave us the diagnosis, I turned to my dad and said: 'Am I going to die?' A rather difficult question to answer, but he stood strong and said, 'No, it will be a long process, but we have the Sheffield Children's Hospital team next to us. We can do it.' It was a hellish battle of several years. "
'Jigger ', the officially tallest player in history to play a PGA Tour event, plays with clubs that are 6.5 centimeters longer than normal ("the largest you can legally play with") He is currently competing in the Challenge Tour and occupies number 885 in the ranking, but this weekend his dreams may be closer to heaven than his head does compared to the rest of the players.

Photos from as.com