The midfielder wants to stay at Madrid: a good performance by him at the JJ OO in Tokyo would open the doors to a return to the Madrid discipline.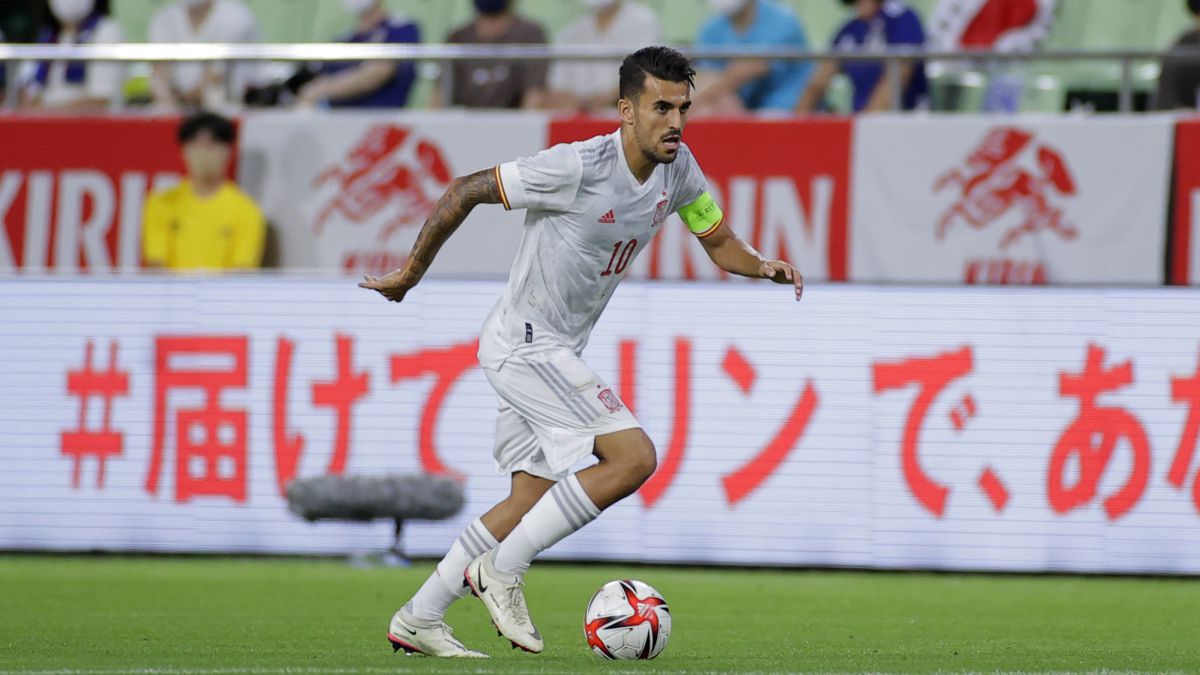 "You have to know what the coach (Carlo Ancelotti) wants and you have to be objective. But my intention is to play next year at Real Madrid. I've always wanted to do important things at this club and I'm going to fight for it. " This is how Dani Ceballos (24 years old) expressed himself days ago in an interview with Diario AS. And if you do it as you did in the friendly that the Olympic team played against Japan, a good part of the journey is already done. The Sevillian was one of the best assets of Luis de la Fuente's team against the Japanese team, accompanying Mikel Merino and Zubimendi in the center of the field. It did not weigh him down at any time to assume responsibility for generating play, linking with the attack, moving and distributing play. And precisely, Ancelotti, a traveling midfielder in his time at Milan, knows by heart the conditions of a midfield player. His great teacher, his Swedish coach at Roma, Nils Liedholm, was able to strengthen them in such a way that he ended up being one of the key pieces of Sacchi's Milan.
Ceballos signed for Real Madrid in July 2017: the whites paid close to 17 million euros for his transfer. Then he was already a recognized figure in the ranks of Betis and had been proclaimed MVP of the European Under-21 Championship. He was called to be one of the figures of Spanish football. However, his time at Madrid has not been, so far, nothing brilliant, although he has left samples of his talent: he has scored five goals in 56 games (among all competitions), highlighting a free-kick against Betis in the Benito Villamarín stadium and a double against Alavés in Mendizorroza.
After two years playing on loan at Arsenal, the new Ceballos is a much more physical player, with more presence, and he is clear that he is coming back to stay. A few days ago, Milan asked both him and Brahim to strengthen their squad. He wants the Utreran to fill the role of Çalhanoglu, who has crossed the sidewalk to go to play at Inter. But Ceballos does not want more assignments. He reaches 25 years of age on August 7, the date that coincides with the football final of the Olympic Games, and he wants a team where he can settle down, where he can become an important piece. The center of the white field will continue to be made up of Modric, Casemiro and Kroos, but the white board does not want the same thing to happen to him as last season, in which neither had a clear replacement and guarantees after the departure of Odegaard (with the one that coincided in Arsenal), and they had to pull from homegrown players from Castilla like Antonio Blanco or Arribas. Therefore, and after a pending talk he has with Ancelotti, he will decide his future, which could be to seek a transfer. Suitors are not lacking ...
With a contract until 2023 (he signed for six seasons in 2017), Ceballos knows that he is facing an opportunity that he cannot miss. After a good campaign in the ranks of Arsenal, a good performance in the Olympic Games would make his figure rise. Ancelotti himself wanted to take him to Naples when he learned of Madrid's interest in looking for an accommodation where he could outline all his qualities. Now he's going to have him under his discipline ... if he wants. But with games like the one he played against Japan, much of the road has already been covered. With continuity and confidence the players earn a position. But Ceballos is here to stay ... 444 444

Photos from as.com