Tebas: "It seems to me a joke what is happening in that court ..."
The president of LaLiga spoke about the Superliga at the Reina Sofía Museum before the start of the 2020-21 Champions gala. He also ruled on the Messi Case.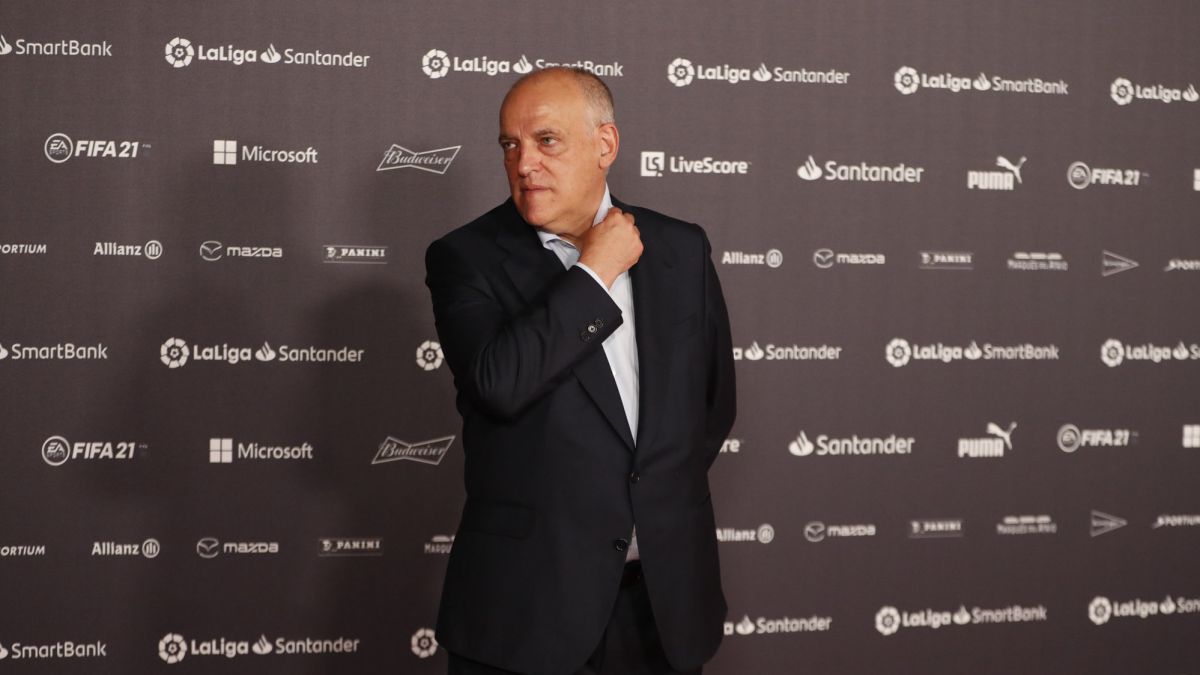 Javier Tebas, president of LaLiga, undertook at the Champions Gala, which was held at the Reina Sofía Museum, the hottest topics of today, among them, the new victory known this Friday of the Superliga and the 'Messi case'.
Case of Messi: "Everything depends on Barça. They know the rules of economic control and there are no exceptions. When rules have to be changed there are some organizations and as of today there is nothing planned to change anything. Barça tell me they have hopes of getting someone to lower another's salary, but never over modifying the regulations so that Messi stays. I believe Laporta, who has direct information and if he says that things are going well, I believe him ".
Public in the stadiums: "It depends on each autonomous community. I hope that we will have an average of 70% full stands when LaLiga starts. Vaccination is going well and infections are in an older sector with fewer hospital admissions" .
Premiere of the Bernabéu: "They asked us to start, as other clubs have done before, after September to continue the works. I am sure there will be an audience at the Bernabéu in the first game played there."
Note from the Super League: "I have read it. He is the same judge as always. He has already ruled before and I would be surprised if he changed in a writ of opinion. It would be a joke. It seems like a joke to me what is happening in that court, but It would be even more of a joke. If you look at the Super League notes, they have changed, these three clubs are increasingly sisters of charity. Now they are talking about doing it all together when Florentino said they were going to give the crumbs of charity in El Chiringuito. At least he is entering the convent ".
Photos from as.com