Tailor-made contract for Carroll: year-end to July
According to Encestando, Madrid and the guard are negotiating a contract extension that would allow the 38-year-old player a greater rest.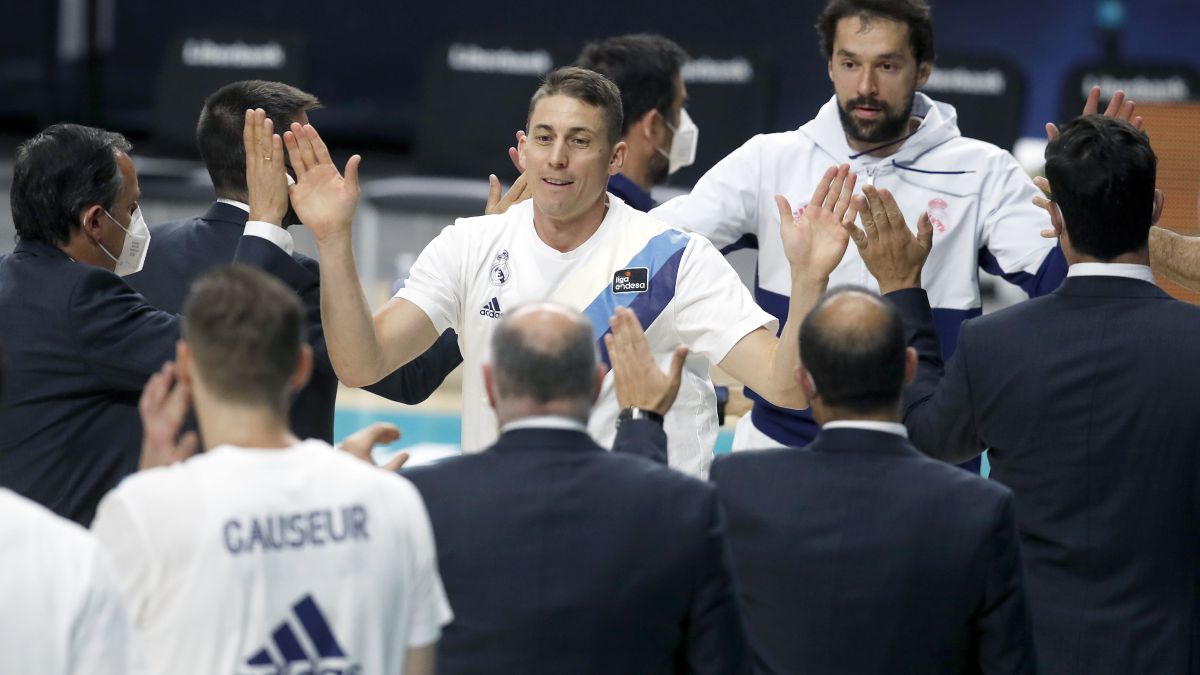 Jaycee Carroll continues to deflate the daisy on whether or not to continue at Real Madrid. The American guard, with a passport from Azerbaijan, ended his contract with the white team at the end of this season after renewing for just one year in May 2020 ... an extension that cost after the player will doubt whether to retire or not. Even his wife wrote on social media that the 2019-20 academic year would be her husband's last dance.
However, everything indicates that Boom Boom will continue ... although with a contract to suit him. According to Encestando, Madrid and Carroll "are negotiating to give the guard extra time to rest and have him return at the end of the year." That is, it would be on the court only from November-December (or even January) until July, when the season closes.
"He would have extra time to rest after finishing his strength very tightly last year and to be in the United States with his family. Then he would play a few months with Madrid, the decisive part of the season, from January to June, when the titles are decided. And so he could say goodbye with the public, as is his wish after finishing the 2019-20 campaign without fans in the final phase of Valencia and the 2020-21 stage also developing without an audience, "says the basketball specialty website.Madrid options
The question is: could Madrid afford it? The white squad will count next season with Carroll, Sergio Llull and Fabien Causeur as pure guards plus the option of the one-two combo Nigel Williams-Goss. In addition, Rudy Fernández, Jeff Taylor and Adam Hanga (signed although it has not yet been made official) could play minutes in that position.Carroll and Madrid
If Carroll, 38, finally signs, he would add 11 courses with Real. All under the orders of Pablo Laso. A union that has allowed him to be the foreign player with the most matches in Madrid's history (709 right now) and accumulate 20 trophies: two Euroleague, five Leagues, six Cups, six Super Cups and one Intecontinental.
Photos from as.com