The club was making them public by chapters: first it showed the blue and white, then the 'retro' of the goalkeepers, then the alternative and this morning the solidarity was known.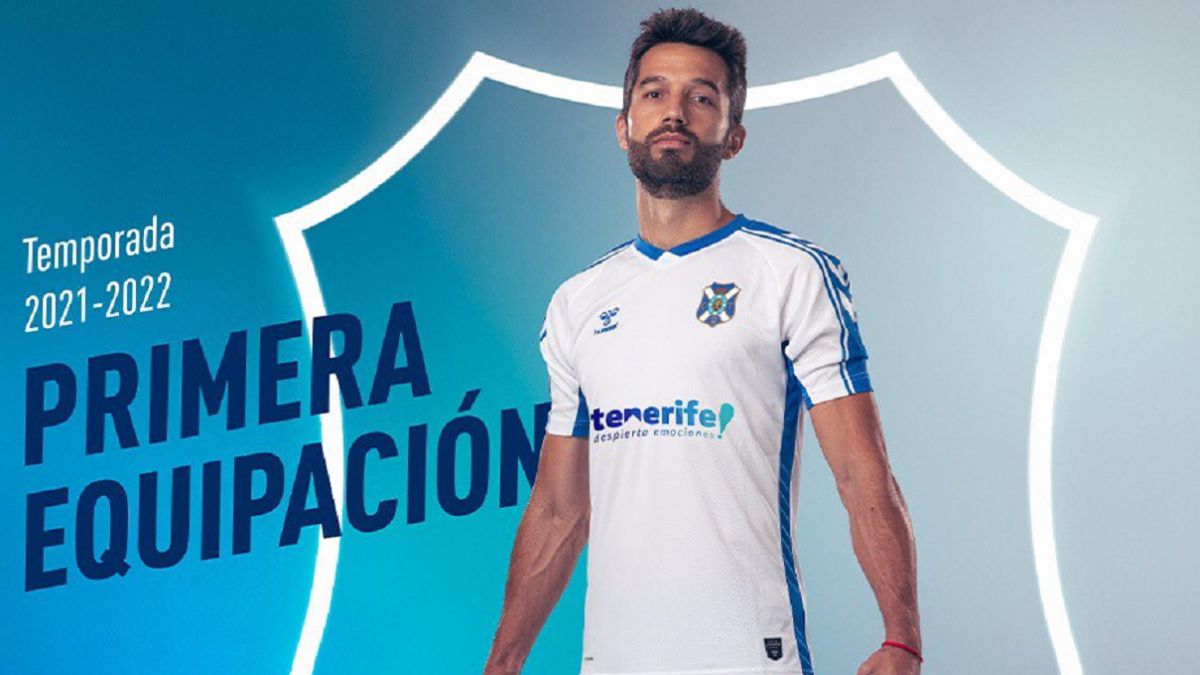 Tenerife fans already know their team's kits for the 21/22 season. The club was in charge of making them public on different days, which generated many expectations. The ones that the field players will wear were known and also that of the goalkeeper, a tribute version of the one used by Denmark in Euro'92. The idea of the club is that next year, coinciding with the Centennial, special shirts will be used.
The first to be known was the headline, mostly white with blue motifs on the sleeves and sides. It was Aitor Sanz in charge of teaching it. Shortly after, Dani Hernández showed the shirt that he and his teammate Juan Soriano will wear under the sticks. The Hummel company, which has dressed the club for several seasons, recovered a design used by Peter Schmeichel with the Danish national team almost 30 years ago in which the multicolored front stands out.
Carlos Ruiz had to wear the second kit, which will be totally blue, leaving behind the blue and white batons from the last championship. This model also has some details in the form of Guanche pintaderas (aboriginal originating from the Island) that have been very popular with fans.
Y on the morning of this Friday, the third shirt that will continue to be solidarity was revealed. Of the three, it is possibly the most innovative. The color pink is kept, in tribute to the fight for breast cancer, and how much with a black cross on the chest. The newcomer José León Bernal was chosen to pose with her.
In addition, the clothing for training sessions (which are already being used) and also those for walks were also presented, which will soon be on sale in the official club store.
Photos from as.com